No need to travel this summer. The UN Beach is open and waiting for you in the heart of Geneva and on the shores of our beautiful lake.
The gates are open
This summer the UN Beach will be open as usual, every day from 9 am to 11 pm and welcoming everyone who wants to liberate themselves from confinement.
Come enjoy the superb facilities, including a restaurant, over 250 sunloungers, a rooftop terrace, a bar, access to paddle boards and pedalos (for members) and a paddling pool for your kids.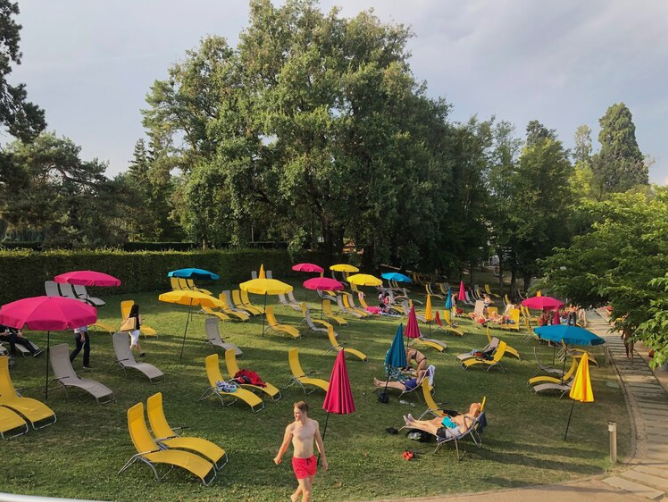 You can get your seasonal subscription at http://unport.org as well as find out more about how we will are implementing federal sanitary measures. For those who want to swim, the water is now warm enough for a nice dip.
As last year, membership gets you unlimited access and unlimited use of paddle boards and pedalos. It is also a prerequisite for renting a board or kayak storage space, boat mooring or locker. During busy periods, and in view of capacity constraints, members will have priority in entering the beach over those paying entry fees.
One of the first things you will notice is that the restaurant terrace has been enlarged, and the restaurant has a new name, based on a competition that we ran on our Facebook page: facebook.com/unport.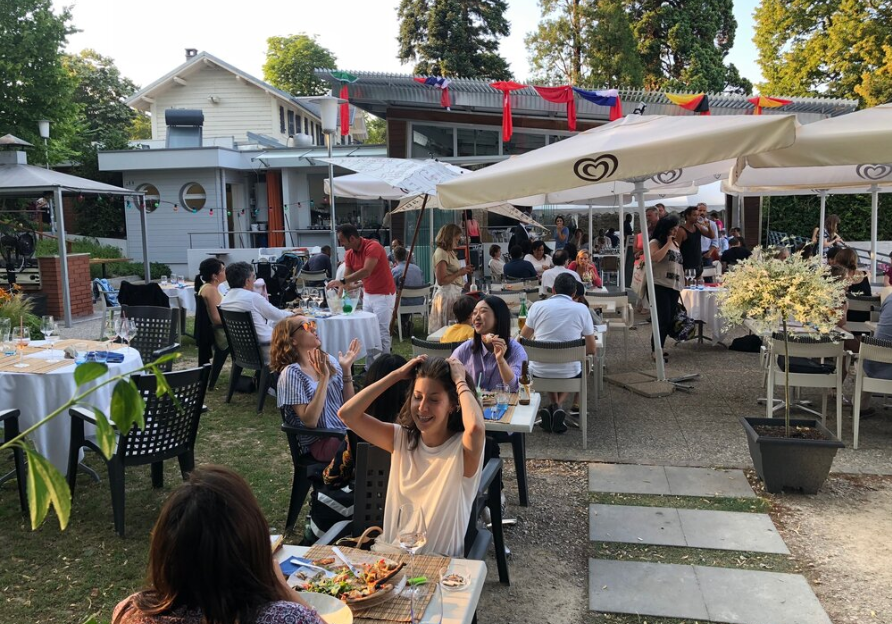 A floating pontoon with more boat spaces
Over winter, concrete blocks with chains were buried into the lakebed (strictly following recommendations from the environmental authorities) to secure the pontoon in place. The towing of the pontoon from its storage point to the beach was delayed by Covid but should be in place shortly. If you are interested in a boat mooring, please contact admin@unport.org to get onto the list.
Bring your pétanque balls
Sanitary measures prevent the use of the red table picnic area. So this has been replaced by a pétanque pitch, a great way to have fun. Pastis can be bought at the bar.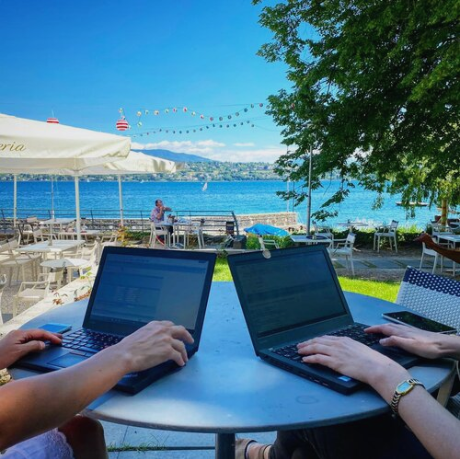 Many of you come to the beach to relax. However, with new alternative place of work arrangements and capacity restrictions on the access to your offices, we are boosting the wifi signal around the restaurant area to enable you to work from outside the office (and outside your home for those who have had enough) while also being on UN grounds so you can absorb the diplomatic vibe.
Greener transport and parking
We know that over the last three months, there has been a big switch in Geneva to cycling. This builds on a growing trend of the last two years. As a result, some of the car parking space has been converted into bike parking, as one car can take the space of up to 12 bikes. For sanitary reasons there won't be valet parking this season.
Looking forward to seeing you back at the beach, albeit following the necessary safety precautions.