For centuries, Lake Como has served as an inspiration to poets, artists, and musicians such as Puccini, Liszt, and Verdi. One of Italy's most iconic and luxurious properties, Villa d'Este is a gem on the famous Lake Como. Dating from the sixteenth century, the accommodations include two historic, neoclassical buildings. Each room is dedicated to a unique style, including linen fabrics, oil paintings, and velvet drapes. The buildings sit on a beautiful 25-acres of garden, interspersed with magnificent fountains, neatly cut bushes, and splendid terraces.
Built in 1568 as a private summer residence, Villa d'Este later became a summer home for royalty and nobility, such as Princess Caroline of Brunswick and the Queen of England. Tsars and sultans were often guests of Villa d'Este, too. Last summer, the Clooneys brought the Obamas here. With glittering chandeliers and grand furniture, Villa d'Este is a five-star hotel as well as a site of historic interest.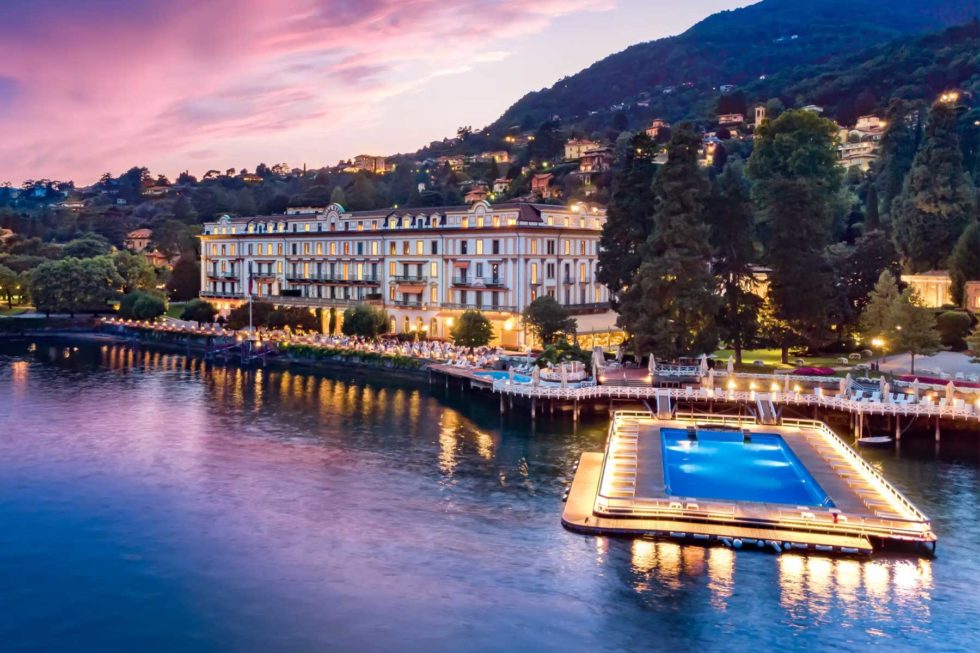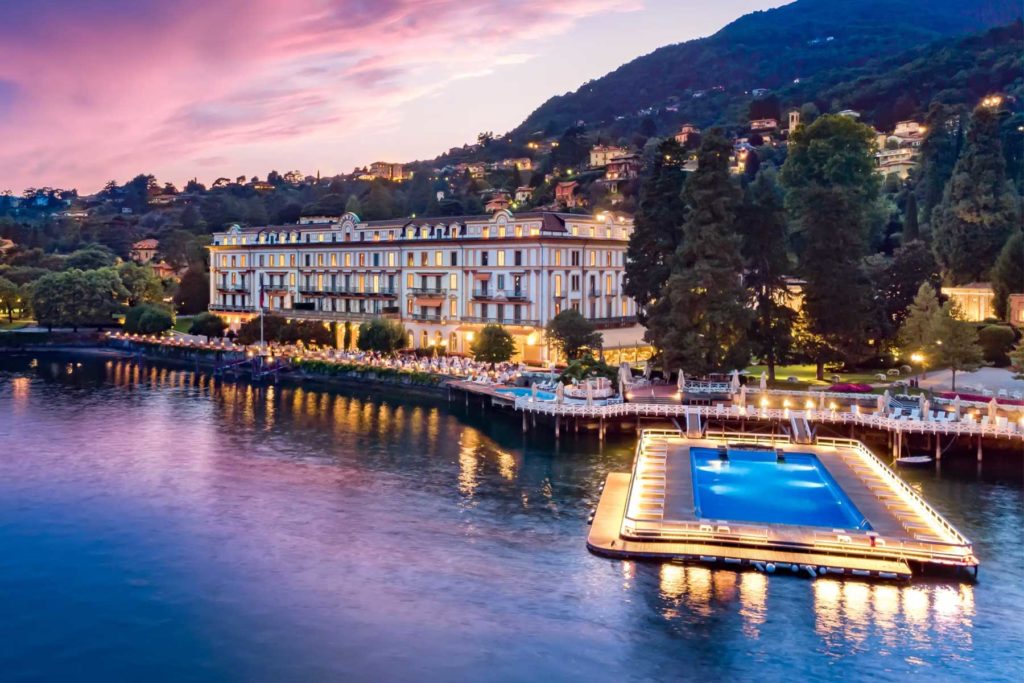 One of the main charms to be discovered on the grounds is a floating pool, installed in 1966 on the breathtaking Lake Como, while the hotel's Nordic spa is one of the most sought after getaway spots in the whole of Italy. Whatever your cuisine preference, Villa d'Este has a number of restaurants to choose from, but perhaps the most special is found on the exterior terrace overlooking the majestic mountains and the gorgeous lake, with waiters dressed in smart, buttoned vests. This will surely be the most romantic and unforgettable dining experience of your life. Any mere mortal will feel like royalty in the ambiance of this lavish, Renaissance Era palace.
Entering through the extravagant gates, you are greeted by a friendly staff member, and believe it when we say that you will feel, right then at that moment, that you entered a different world. Beginning your journey, you are welcomed to the hotel lobby, with magnificent ceilings and a beautiful staircase. Upon exit to the garden, you pass through an elegant terrace with people dressed smartly, enjoying their afternoon drinks. Initially smitten by the beautiful pink and green garden of the Villa d'Este, you find your gaze helplessly drawn to the shining, dark blue lake. One may find it hard to stay focused for a moment or two, overwhelmed by the sheer beauty. The buildings look like castles and the ancient statues serve as reminders of nobility and royalty, almost like they are still there, walking the garden paths with their full skirts and umbrellas.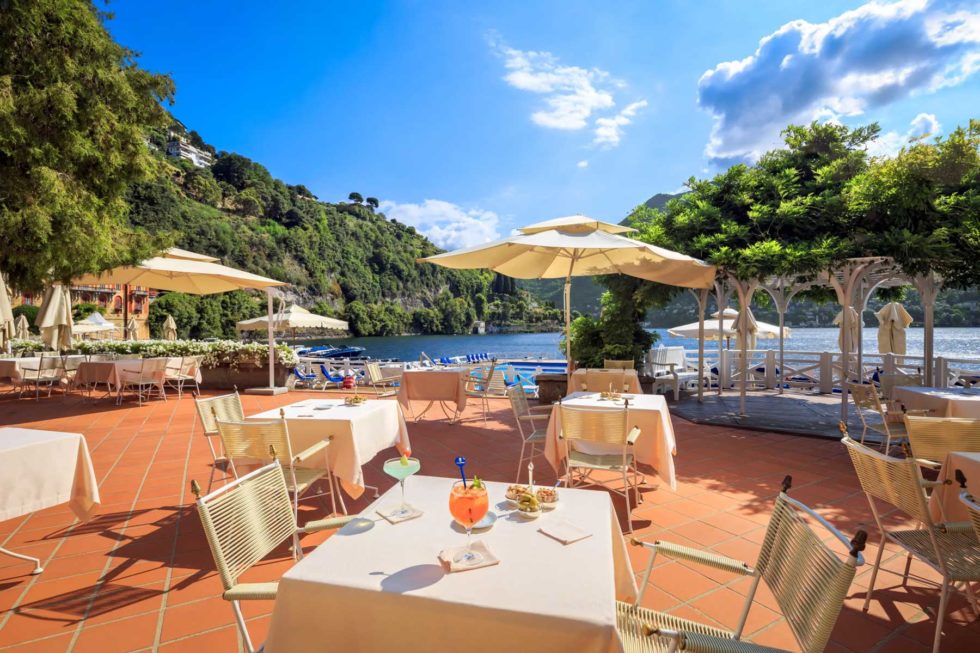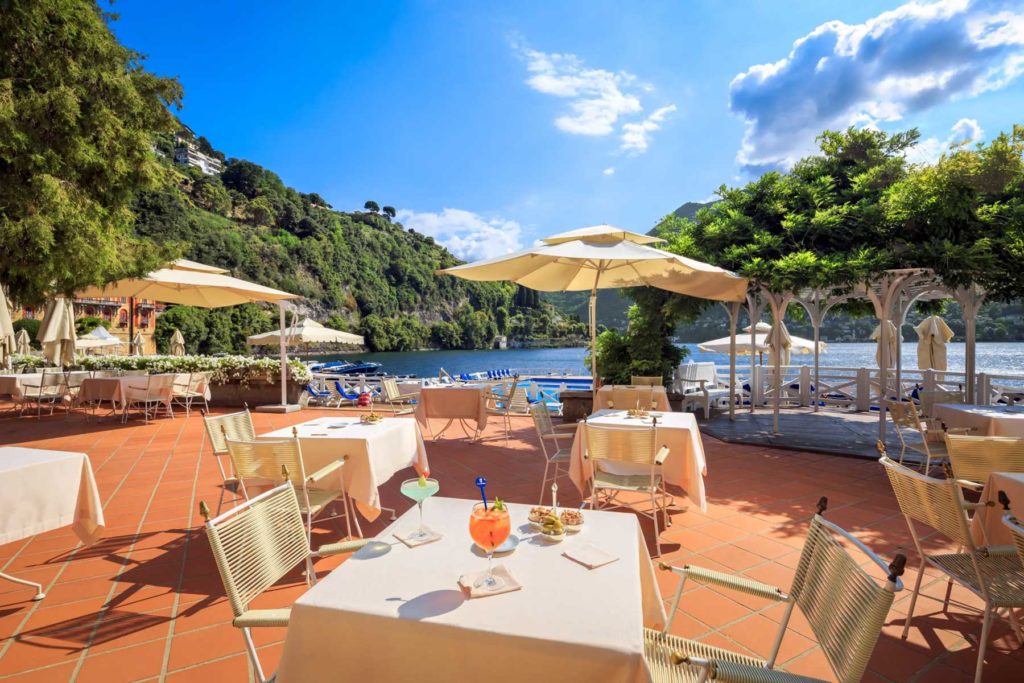 No wonder Villa d'Este is listed in UNESCO World Heritage, as well as part of the Leading Hotels of the World, as numerous books have been written paying testament to its gardens and cuisine aesthetics. The culmination is perhaps the Nymphaeum statue, made entirely of mosaic and declared a national monument. There are only so many enchanting locations such as this, encompassing opulent design with old money class. If you happen to be around Lake Como, be sure to visit this lakeside legend to appreciate what is one of the most beautiful and timeless properties in the world. A short 40-minute car ride from Milan, or half an hour from Lugano, Como is within easy reach.
Inspire your mind and, more importantly, your soul, with the splendor of this place!