On 23 April, United Nations staff will come together in all duty stations to celebrate Spanish Language Day and honor the language and cultures of over 500 million speakers. "Twenty UN member states are Spanish-speaking countries" explained Mr. Cristobal Osuna, chief of the Spanish Interpretation Section in Geneva. "Spanish," he added, "is one of the UN's official languages, and the third language most widely used on the internet. We should work to promote our language constantly, as if every day were Spanish Language Day."
At the United Nations Office in Geneva, celebrating Spanish language and cultures is an issue that staff take to heart. Not only does UNOG celebrate Spanish Language Day on 23 April, but it also devotes an entire week to promoting Spanish every year around mid-October. Ms. Maria del Mar Moya-Tasis, a staff interpreter and a member of the Palabras+ organizing committee for Spanish Language Week, explained that the festivities in October allow celebrations to be better spread out and to hold "multiple events over the course of one or two weeks."
Spanish Language Week is popular beyond the halls of the UN, because of its performances, exhibits, food tastings, lectures, writing workshops, and events for children are open to the wider Geneva community. Highlights from last year´s programme included a Peruvian folk concert in the Human Rights and Alliance of Civilizations Room, a photo exhibit by Spanish artists, Antolín Avenzuela and Rodolfo Romero, as well as a trilingual version of "2020, in Monologues", a play produced by Palabras+ and curated by Theatre for a Cause Geneva.
Mr. Vadim Isakov works as a Digital Information Officer at the Division of Conference Management (DCM), which provides conference services for meetings held at UNOG. As part of his work, he oversees communications activities, including around international days currently observed by the United Nations. Mr. Isakov described how Language Days, including Spanish Language Day, contribute to the mission of the United Nations. "It´s so much more than coming to an event and enjoying a dance show or tasting a particular cuisine from a certain part of the world. It´s enjoyable, but when you start thinking about this, when you go deeper into this aspect of the language, you cannot help but be fascinated by the complexities, the creativity, the wealth of culture, and the thousands of years that contributed to it."
"The UN is multilingual by definition," Mr. Isakov noted. "We have people from all over the world speaking various languages and working together for a common goal. The more people speak different languages, the more people can appreciate other languages and cultures, [hence] the more harmonious relations we can develop. Encouraging multilingualism actively and learning about other cultures is very important to the UN."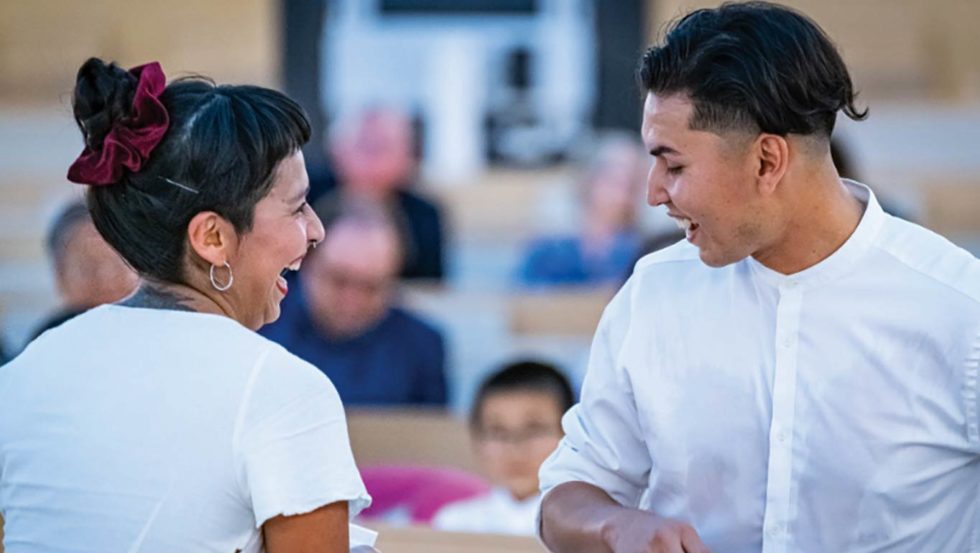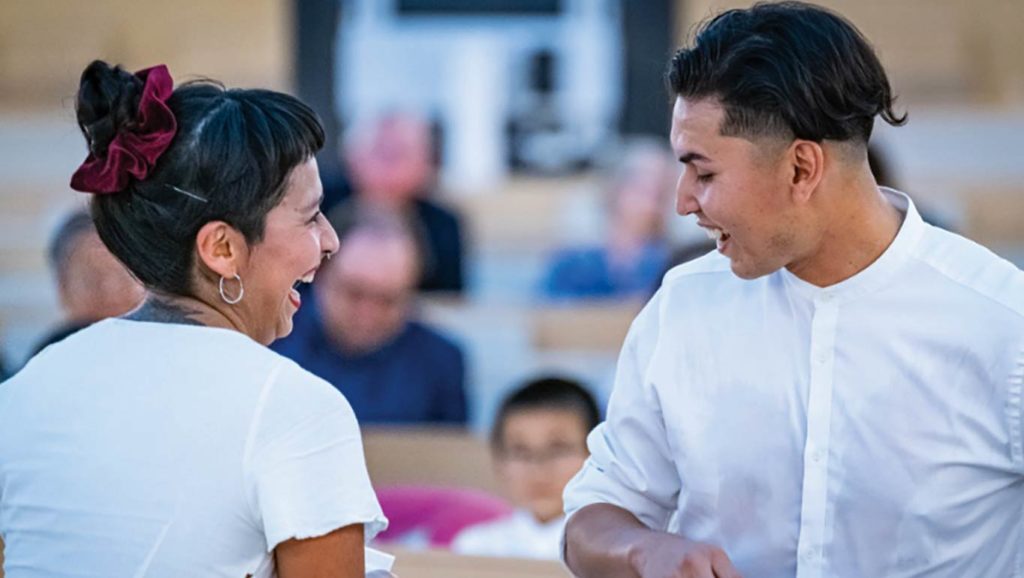 Mr. Isakov also highlighted the strong link between multilingualism and multilateralism: "Now, especially, it´s important to realize that multilingualism is closely related to multilateralism, which is more important than ever. Multilingualism encourages multilateralism. Multilingualism supports and contributes to multilateralism." Clearly, multilingualism and special events, like Spanish Language Day, support values like harmonious relations, diversity, tolerance, and inclusion that are essential for multilateral diplomacy.
There is still more to be done when it comes to diversity and inclusion. According to statistics from the Division of Conference Management (DCM), 58% of its staff comes from the Western European and Others group, while only 2.8% comes from Latin America and the Caribbean. Mr. Isakov, nevertheless, pointed out that it's important to look beyond the numbers and bear in mind "the bigger picture." He added that in an increasingly complex and interconnected world these statistics may not reflect the full diversity of the division´s staff in terms of nationality, race, and ethnicity.
DCM regularly conducts a survey on multilingualism to understand the demographics, languages spoken, and nationalities of staff. Moreover, the General Assembly has approved multiple resolutions requesting the Secretary-General to make further efforts to promote outreach programmes to improve the gap of qualified candidates from underrepresented regions, like Latin America and the Caribbean. Initiatives such as Spanish Language Day and Spanish Language Week, which highlight diversity and multilingualism, are key to this endeavor.
Ultimately, Language Days are an opportunity for its staff from across the globe to come together and celebrate the languages that unite us. For Claudia Fresan Payas, another staff interpreter and member of Palabras+, Spanish Language Day is "an occasion to celebrate and promote our diversity as well as the importance of language and expression, in the widest sense possible." In a world that is increasingly complex and evolving, the UN community will gather once again on Spanish Language Day to honor the values of tolerance and respect that bind us together.