Over the past 60 years, UNITAR has served as the United Nations' main training and capacity-building arm. Ever since joining UNITAR in January 2020, I have become accustomed to the perplexed reactions from partners and colleagues alike when they hear that my background is in hospitality management. Yet, to me, the bridge between the worlds of hospitality and capacity-building at an international organisation has always remained evident: this bridge is built on the foundation of placing people at the center of every decision-making process. Joining UNITAR's Division for People and Social Inclusion, under Mr. Alex Mejia's leadership, therefore, was a natural choice.
Hotel management school taught us the concept of "the customer journey", in which a brand interacts with as many "touchpoints" of a customer's life as possible. Our Division adopts a similar approach: Mr. Mejia's team builds capacity in all areas central to a person's life-journey: youth empowerment programmes; GEWE (Gender Equality and Women's Empowerment) and nutrition, through the Breastfeeding education initiative; health in practice and policy, through the Global Surgery Foundation; safety and sobriety through the Road safety initiative; sustainable cities and energy technologies through the RES4City project; and inclusive and healthy aging. And so, in 2021, the Division upskilled over 106,000 beneficiaries from every single life-stage across all six inhabited continents.
Every team member depends on the other, like in a well-oiled machine. In order to keep that machine clean, smooth-running, and fully functioning, the people in the team must also be placed at the center. Another concept from my business school days comes to mind: "the Porter's Value Chain", through which the production and delivery of a good or service is seen through the prism of collaborative value-creation.
In our case, the value chain starts with a human connection—a partner presents a nascent concept, and, with a light seasoning of negotiation and adjustment, a project is born. Alex Mejia says, "this is why we have SDG 17 – all other elements of Agenda 2030 depend on peoples' and institutions' willingness and ability to join forces in a common vision".
The torch is passed on to the backbone of the team: the project managers. Mrs. Adriana Lopez says, "it comes down to harmonising and finding compromise between different cultures, time zones, and methods of working. Transforming an idea into a valid project document means that both the partner and our team need to pay special attention to compatibilising our respective interests. Since we work with all layers of society—governments, private companies, NGOs, and international organisations, the key to success lies behind finding a common language and approach—understanding that we all want the same thing in the end: to achieve Agenda 2030." Her words bring back memories of a maxim that my anthropology professor once referred to as 'transforming inter-tribal hostility into hospitality'.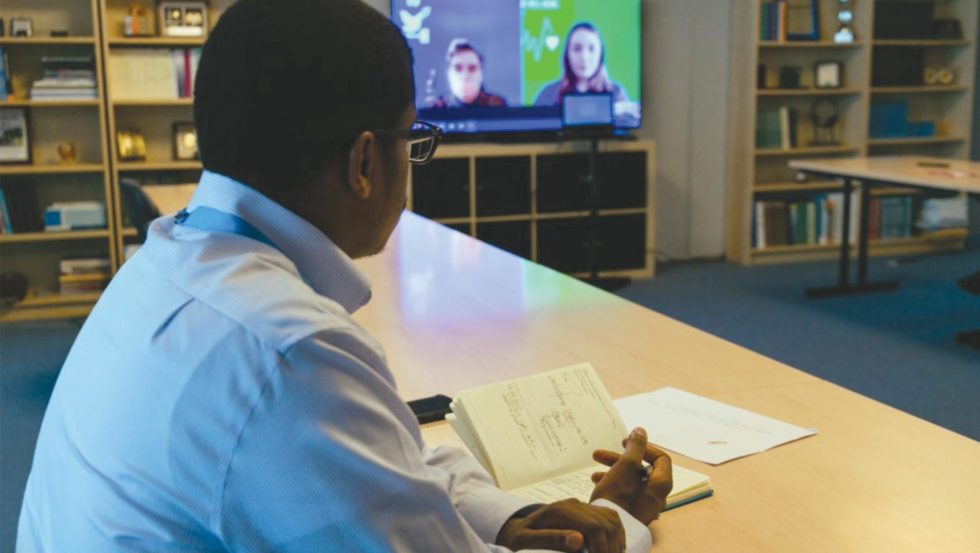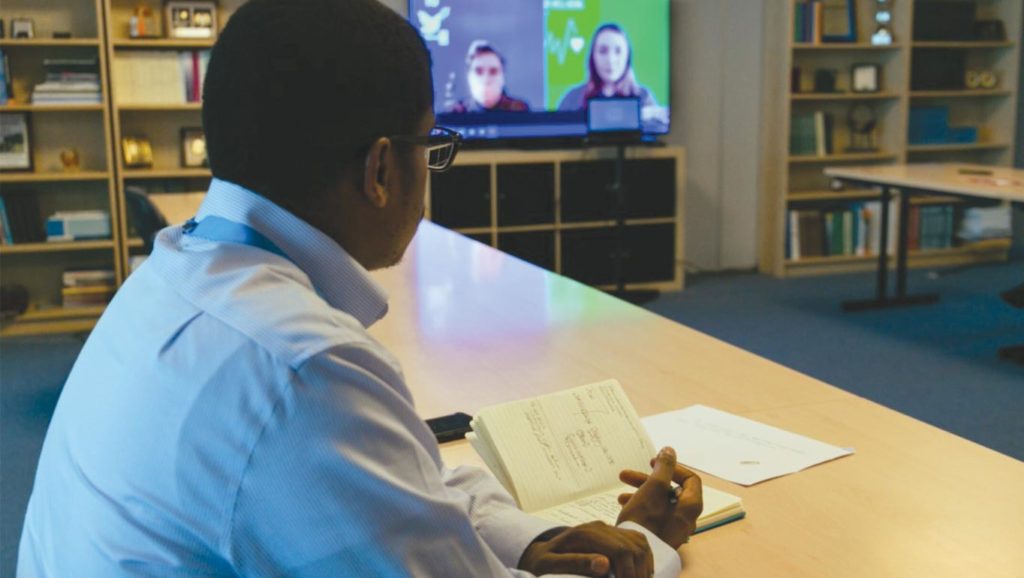 "In the end, the main underlying mission is what makes our daily tasks enriching: knowing that we directly contribute to benefitting thousands of people around the globe," concludes Mrs. Lopez. "The secret…lies in communication", a famous statesperson once said. A project's results can be amplified or contracted depending on the scope and scale of its outreach potential. The responsibility of Ms. Imaan Khan, communications focal point, can only inspire admiration. She shares with us that "communications goes beyond simple awareness-raising: it's primarily about making a connection with our audience, and that requires a deep understanding of their needs, concerns, and interests. (Prior to publishing), you need to consider the semantics, day, and time of publication, and color schemes—all of these bare critical messages to a viewer."
I previously used a metaphor of a bridge between hospitality and capacity-building at a UN agency. Perhaps it was not the most fitting metaphor, as it implies that these two activities belong on separate and opposing shores. Like the dual-faced Janus of Roman mythology, the hospitality industry and UNITAR's Division for People and Social Inclusion are two faces on the same head. They both place at their centres the following principle: know the people you serve, anticipate and provide for their needs and wants, and make their well-being a priority. An excellent business philosophy for sustainable development indeed.