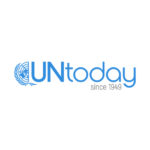 We are living in the golden age of female empowerment. Never before have so many women around the world been in positions of power as now. Everywhere we turn, we see more and more women in leadership roles taking center stage and making 'herstory'. Our time has finally come.
As a professional speaker coach who specializes in transforming leaders and change-makers into speakers who are authentic, accessible and memorable, I want to take a moment to observe how powerful women speak in public. I want to pull back the curtain and reveal what they are doing right and what they could do more of in order to elevate their leadership speaking to the highest levels. There are so many lessons to learn from these remarkable women, let's take a look at what makes them sparkle…
Powerful presence
The biggest gift we can give someone is our presence. Powerful female speakers are generous with theirs. We sense it in the way they enter the stage with their steady gait, their shoulders held upright and the look of calm on their faces. Their presence is spoken through the clothes they wear and the grooming of their hair, makeup and accessories. They look polished and professional and radiate credibility. They embody leadership and you feel safe and guided in their capable hands.
One of my favorite examples of powerful female presence is newly appointed Director General of the WTO, Ngozi Okonjo-Iweala. She has delivered countless talks, and one that stands out because of the presence she embodied, is her 2013 TEDx talk where she danced in her introduction. She created instant harmony with the audience through her abundant presence and made the beginning of her speech unforgettable. She's an example of best-in-practice of how to light up the room with presence. Imagine if more women would dare to do the same…
Powerful voices
I admire women who have freed their voices. Who are not restrained by tension, fear or over-thinking. Who can consciously tap into the boundless potential of their voice and access the "color" inside, on demand. This, in contrast to a woman who holds her breath when she speaks, who is so blocked by years of bad speaking habits and tightened muscles caused by strained thoughts and self-doubt, that her voice has no "oomph".
The best female speakers know that their voices are a formidable tool to help them to reveal the meaning of their words. They understand that through "playing" with the likes of volume, pausing and other verbal accents, they make their words come alive.
I relish the sound of a woman who can have fun with her voice, "stretching" and "popping" her words and exploring the outer edges of her vocal range. Sometimes, dialing it up in intensity and going BIG, filling-up the room with her vibrating resonance. Other times, dialing it down, way down, intentionally pulling it inwards into the eye of her verbal storm.
Oprah Winfrey is an excellent example of a woman with a freed and versatile voice. When she speaks, we feel her message. Her sound waves literally touch us. One of her most iconic speeches is her 2012 Commencement Speech for Spelman College. It represents the best of what is possible vocally. Imagine a world where more women could speak this way…
Powerful body language
Nothing makes me happier than seeing a woman in her power on stage taking up physical space. She is steady on her feet, her gestures are open and she moves with purpose. Her movement looks natural, relaxed and flowing, like a curtain that gently blows into the room from an open window on a summer's day. Her mother tongue is body language and she can speak it fluently. She has a strong mind-body-connection and can effortlessly adjust her physical vocabulary to suit any purpose or situation.
It is rare to see women show-up in their bodies this way. The most common physicality, even for many current well-known women in power, is stiffness and full-body tension. They look like robots when they move. A substantial warm-up to shake-out the body and to loosen the breath usually does the trick.
An invitation
Powerful women bring their messages to life through their presence, voice, and body language. Imagine a world where these remarkable leadership speaking skills are a part of every woman's communication toolbox. Where, from an early age, she has learned how to switch on her presence, speak with a free and versatile voice and take up space in front of others.
This image of our future begins with the present. Ladies and Girls, look around. Inspiration is everywhere. Copy what you see and make it your own. Aim to show up as the best version of yourself every time you speak in front of audiences. The right time is now!
Illustration: Barmon Drawing: Anne-Raphaelle Centonze