Imagine. A medical evacuation request comes at 2 a.m. Literally hundreds of calls to make, messages to send. The ministry of health, the United Nations resident coordinator, country authorities, countless others. Negotiations, an aviation team, paperwork – passports, documentation, other medical and legal requirements. A flight to get ready for the medical evacuation of a seriously ill patient – a United Nations staff member, a family dependent or anyone across all functions and levels at work during the COVID-19 pandemic. Time is vital.
Florent Evesque, Health Operations Officer at the World Health Organization, explains how innovation has supported the response to such critical situations.
What is the COVID-19 Medevac System?
When the COVID-19 pandemic hit, senior management across the United Nations came together and created the System-Wide Medevac Task Force in response to the crisis. United Nations medical directors quickly saw a need to align strategies and harmonize efforts across the United Nations system.
The idea was to ensure that people at all duty stations could continue to deliver on their mandates at a normal pace. At first, we were concerned about local capabilities and that people could get sick easily and rapidly deteriorate. The solution needed to be reliable and allow for a fast response to the need for a local or international medical evacuation – medevac – of patients. By May 2020, the task force operationalized a unified COVID-19 Medevac Mechanism to support people with a clinical need for health care services that were not available at their duty station. The COVID-19 Medical Coordination Unit under the Mechanism, based in Geneva, took over globally as the single contact point for medevacs.
The Unit builds on the existing capacities of the World Health Organization, World Food Programme and the United Nations Department of Operational Support, providing global coverage 24/7 for all United Nations entities. Staff, their dependents, the contractors, blue helmets, and a range of military personnel, as well as non-governmental organizations and longstanding friendly institutions such as the International Committee of the Red Cross, can count on the COVID-19 Medevac Mechanism.
How does HELP – the Health Evacuation Logistic Platform – fit in?
At the outset, an international medevac usually took two to three days to arrange. The operation is complex. The Medical Coordination Unit is responsible for clinical and operational decisions. The Strategic Air Operations Centre, based in Brindisi, oversees the use of aircrafts, while in-country COVID-19 coordinators take care of the local situation, working with national and local stakeholders. We were on call, 24/7, getting pinged at the same time from all around the world: Asia, Latin America, Africa… There could be six to seven medevacs being organized simultaneously.
By August 2020, Dr. Caroline Cross, the Medical Coordination Unit's Director and Medical Director at the World Health Organization, saw that improvements could be made. She asked our team for a more efficient approach. We needed a tool that could gather all information and logistical details 'under one roof' and secure all data.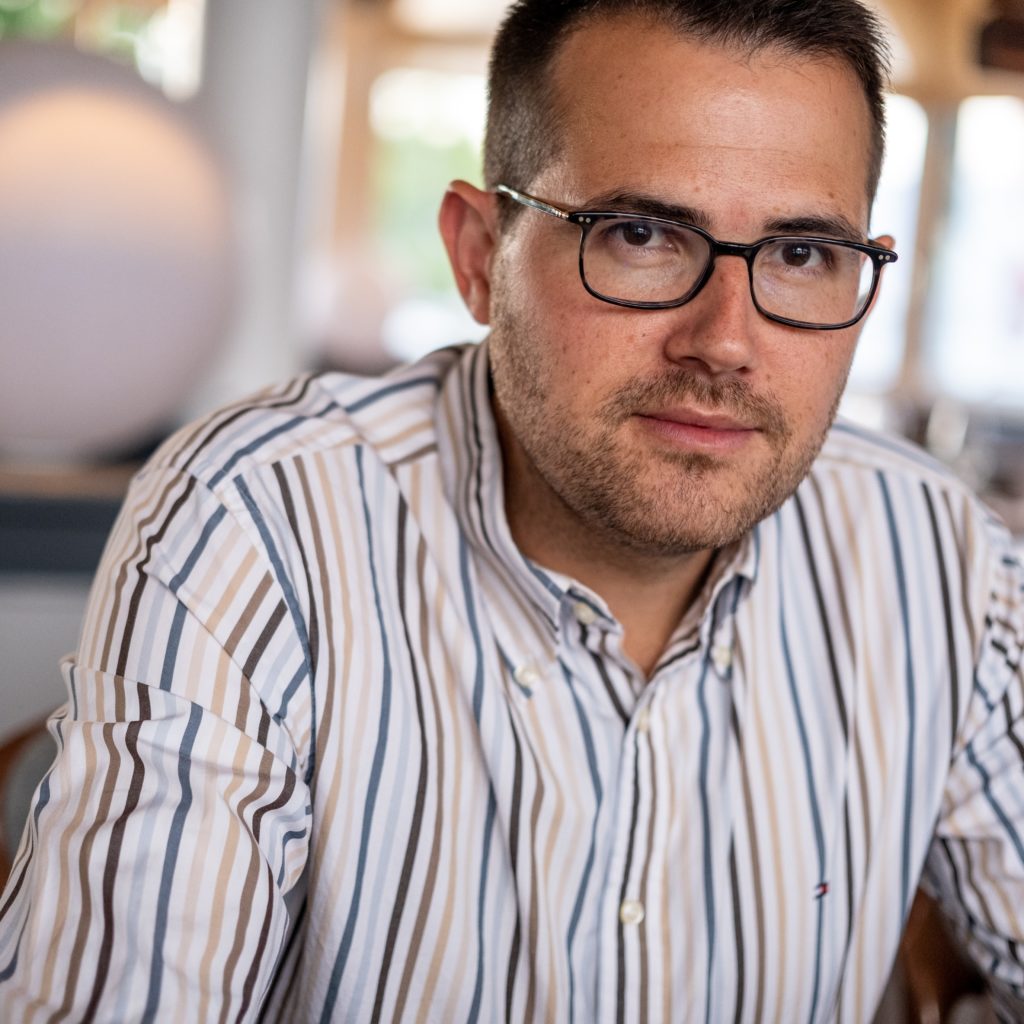 I took the lead on designing that tool, working with in-house IT colleagues and, later, my colleague Marit Chervier-DeRuiter. We looked at what was key, especially how to reduce the time it took to respond. Everything had to be secured and stored, so that if, 10 years from now, there was a legal case, we would have complete and accurate records. Then we brought in a very experienced team of developers, familiar with the United Nations, who created a customized tool to streamline a medevac operation while still capturing key details.
It took almost a year, but we now have a dedicated and efficient tool that we launched in July 2021.
What have you gained with the HELP tool?
All information that comes in for each medevac, from so many stakeholders in different time zones, is now stored in one place. Medical documentation, the aviation components, debriefs and more. And each stakeholder involved in a medevac operation has access to everything in real time.
Also, the time from getting that first phone call request for an international medevac to when a patient is admitted to the receiving hospital has dropped sharply. The standard time frame for medevacs in the private sector is two to three days. We have been able to reduce that to under 10 hours for the fastest medevacs through the HELP tool, backed by the COVID-19 Medevac Mechanism and its focus on people, plus a highly dedicated team.
The HELP tool has been in use globally, since August 2022, as the main platform at the World Health Organization for international, national and local medevacs beyond COVID-19, such as medical emergencies, injuries and medical referrals. In future, it might even be used in other contexts. 
The World Health Organization announced on 14 September 2022 that the end of the COVID-19 pandemic is in sight. While the race to the finish is still on, the world is not there yet, so the innovative HELP tool is sure to keep giving much needed support.