A busy day at work leaves us no other choice but to daydream about a getaway to our ideal vacation spot. While the white beaches of Thailand and the Great Wall of China may seem far away, an exquisite culinary journey is just around the corner. After all, the most memorable part of any travel or cultural acquaintance is its cuisine.
While there are numerous restaurants to choose from, it is also important to consider the meal selection, the quality of the service, as well as the price ratio. In short, who has that kind of time on their lunch break? Don't worry, we have carefully selected the most delicious, friendly and best value spots for you to consider. Sit back, unwind, and let us begin our journey!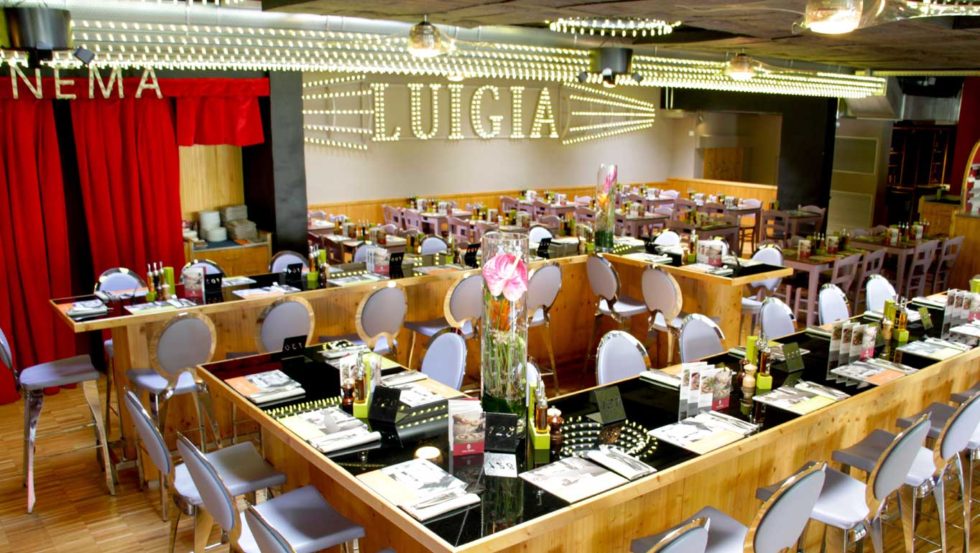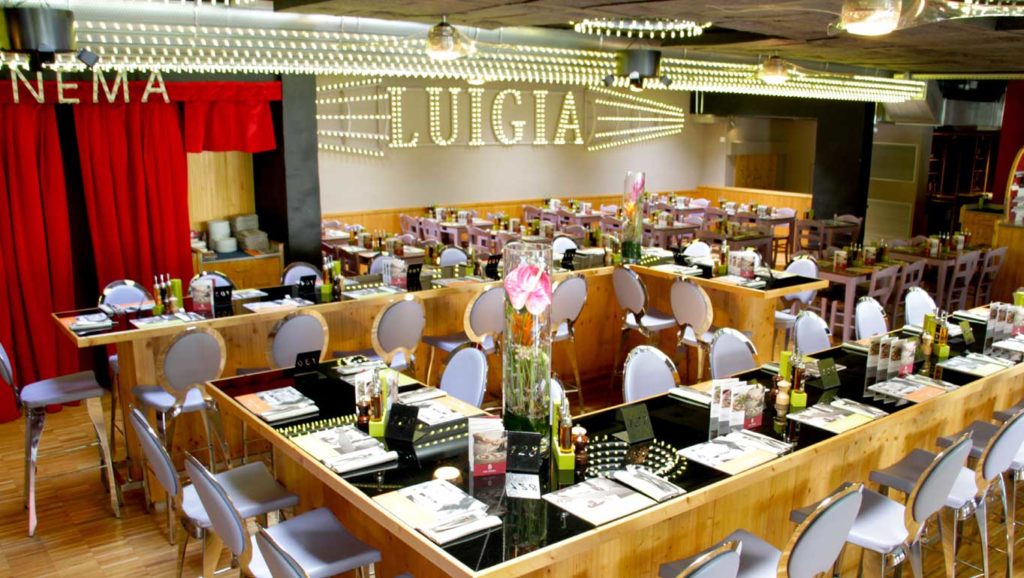 On a Vespa to Italy…LUIGIA!
Dive into an Italian atmosphere where the menu options are endless and the staff takes your order with a friendly smile. Main course recommendations include: tagliatelle bolognese (CHF23.00), spaghetti with garlic basil and tomatoes (CHF16.00), and pizzaiola (CHF19.50). To finish off, the classic tiramisu (CHF10.00) is a must-try, some call it the best in town. Something more refreshing? The lemon sorbet (CHF9.50). Tel. 022 733 79 85
Straight to Phuket
A flavorful bite of Thai cuisine with the most authentic menu choices, and a great option for vegetarians and vegans. The service is quick and the food is delicious. Main course recommendations include pad Thai (CHF30), tom kaa kai (CHF10.50) and the khao phad sapparod rice (CHF12.) At the end of this Thai extravaganza, your best bet will be green tea for dessert. Tel. 022 734 41 00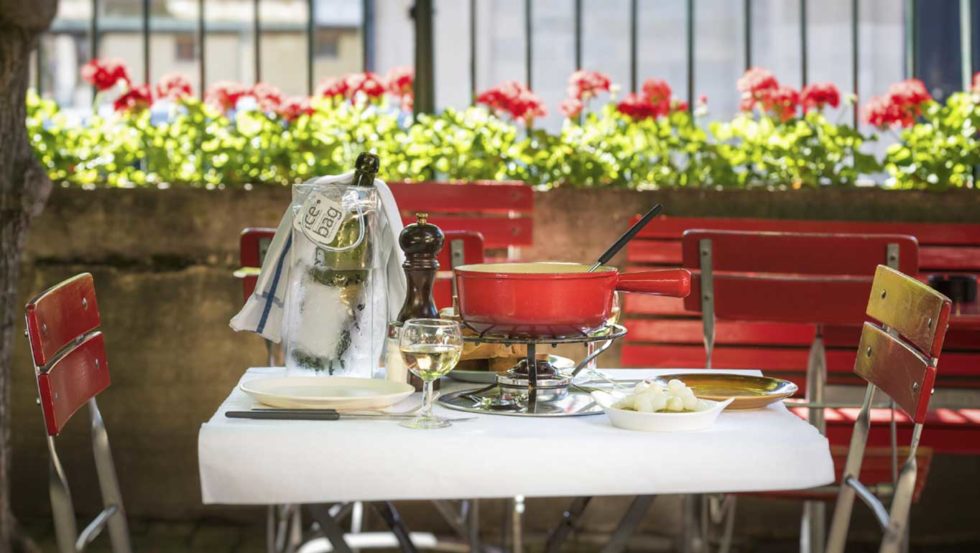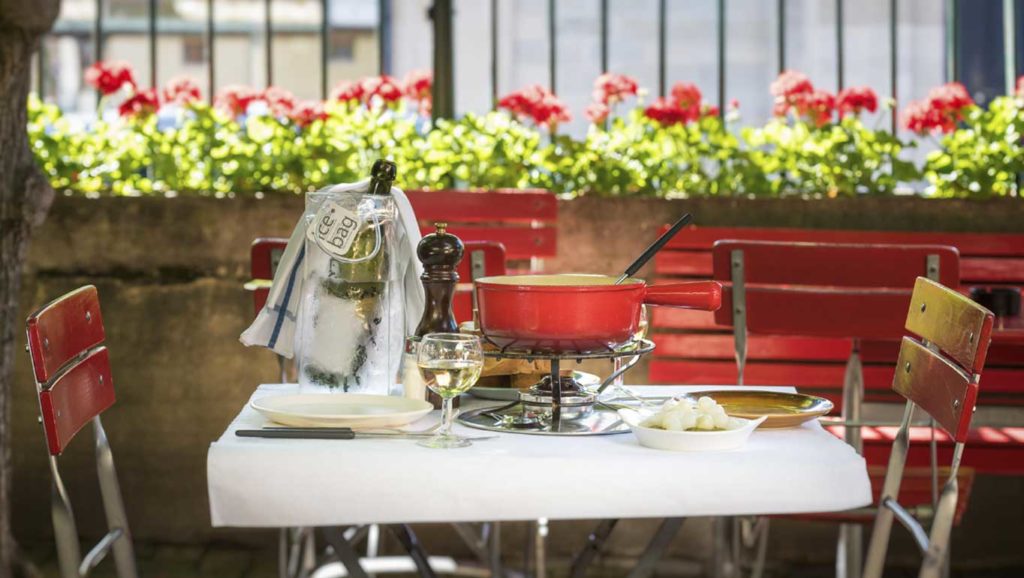 A Swiss journey to Café du Soleil
In business for over 400 years, this place serves the best fondue (CHF24.00) in Geneva. Amongst other choices, you can find a variety of grilled meat (CHF25.90) and a fantastic butternut cream soup (CHF8.90.) The chocolate mousse (CHF7.40) and a home-made tart (CHF6.90) are a delicious final touch to a lovely lunch. Tel. 022 733 34 17
Fly me to the sea at Vieux Bois
First thing's first: this restaurant is fancy. However, on that special occasion when you feel like treating yourself to haute-cuisine, this spot is perfect. Located in the middle of Parc Ariana, it offers a range of gastronomical treats inspired by the Mediterranean coast. The menu is precise and the staff is attentive. Some must-try dishes are truffle foie gras (CHF24.00) and the fillet of fresh salmon (CHF36.00.) Surely you've tried the Black Forest gateau (CHF14.00) before? Tel. 022 919 24 26
Off to Paris and Rome we go! – Les Tilleuls
A great option for a business lunch, with a daily 'plat du jour' offered. Also a good choice for the summer, with a sunny terrace. Make sure not to over order as the portions are quite large. Our must-try choices include: burger with duck (CHF27.00) or the daurade ceviche (CHF19.00.) A crunchy mille feuilles (CHF12.00.) for dessert is not only delicious but uplifting. Tel. 022 344 59 19
See you in China at….La Table des Nations
If you are craving really great crispy beef, you must try this restaurant, whose character offers an authentic Chinese atmosphere. They offer a buffet menu option which is practical (CHF25.00) and otherwise we would advise the sweet and sour pork (CHF21.00) The service is fine, no special treatment included. Your lunch adventure doesn't end there, not before you try the deep-fried apples (CHF8.00). Tel. 022 733 88 88
Lebanon is calling to Arabesque
If you like Lebanese food, you will not be disappointed by this gem of a restaurant. While it's a little on the expensive side of things, it is definitely worth the splurge. Located in Hotel President Wilson, the staff is professional and ready to suggest the best dishes for any taste. Our recommendations include: tabbouli (CHF15) dajaj mechoui (CHF38.) A variety of rice options for a side dish is optional but not necessary, as the meat and chicken are already quite heavy. Instead, we suggest the sweet cheese rolls (CHF14) for dessert. Tel. 022 906 66 66
And…on the day when you really don't feel like traveling…
Stay at-home at Chez ma Cousine
This iconic restaurant offers quick service with a cozy, home-like ambiance. Who would say no to lovely, juicy chicken in a mustard sauce (CHF16.90), served with potato chips (CHF5.00) and a salad (CHF4.50.) You are also offered numerous sauces for degustation. To be completely Swiss, make sure to finish off with a classic meringue with a double crème of Gruyere (CHF9.20.) This place is the most laid-back option, on a day when you just want to take things easy. Tel. 022 733 79 85
Some eat their lunch hunched over a computer, while others skip it all together to work. Chowing down on a sandwich while typing on a keyboard with another hand is no longer an option. Our suggestion? Take your time. Make sure to enjoy your lunch break and don't forget to daydream a little. Take yourself on a culinary journey every day, even if it's just for an hour. Add color to your daily routine with the most delicious restaurants, just around the corner. Step out into the world of new flavors and enjoy every lunch break to the max.