# Food and shelter assistance for 266,800+ asylum seekers.
# Targeted protection assistance for 73,500+ refugees.
# A plan ready to support 1.2M people with protection assistance and 1.5M essential items.
This has been the UNHCR's impact to reduce the countless security threats, financial worries, and mental trauma faced by the 12 million people displaced in less than three months in Europe. To understand what produced such a phenomenal impact, here are the special "behind the scenes" insights from my conversation with Nicolas Brass – Senior External Engagement Coordinator at the UNHCR Europe bureau.
Nicolas, when did UNHCR recognize the possibility of a refugee crisis? Were you (UNHCR) prepared to respond to the massive displacement and outflow?
As you might know, we work with contingency plans in the UN. As far as in Ukraine, our office with our partners was a part of the internal contingency planning. And by "internal" I mean inside Ukraine, and this planning started in November-December. It had scenarios, including the worst cases, where we also considered possibilities of refugee outflows. We had the working document ready and on our radar as of December, but it really kicked off in January with our partners and neighboring countries.
Whether we were prepared sufficiently, well, no one can be over-prepared. We prepare for the worst and hope for the best. We had worked on setting up core relief items in Kyiv and other strategic locations to support internal operations in Ukraine and to respond to outside needs.
Could you please guide us step-by-step through the initial first stage response by UNHCR? What was the decision-making and implementation cycle like?
Our DNA at UNHCR is to respond to emergencies and provide life-saving protection to refugees and the internally displaced. So, the offensive started on 24 February, and I remember the key areas affected. At that time, we were quite confident in our ability to respond to the situation — of course, there weren't millions fleeing then. We have mechanisms in place at UNHCR to facilitate emergency response to situations like these. On 25 February, we decided to declare an emergency Level 2 for the neighboring countries (Moldova, Poland, Romania, Slovakia and more) and emergency Level 3 inside Ukraine (the highest level). This effectively means that we could expedite measures like procurement of essential items and staff deployment — it basically cut the red tape. We were 72 hours on the ground, but when the challenges were too high on-site, we also provided assistance remotely. On 15 March, when the situation continued to deteriorate, we elevated the emergency level of the neighboring countries to Level 3 and could send further support.
What were some out-of-the-box, creative ideas that UNHCR implemented throughout this crisis?
The first thing that comes to mind in this regard is our multi-purpose cash-based assistance program — inside and outside Ukraine. This is one of the best responses in the humanitarian setting because it gives refugees the means to purchase what they genuinely need and empowers them — it preserves their own decision-making for their household. In my 15 years of experience, I have never seen a cash-based assistance program set up in such a limited time. It took six weeks from scratch in Poland – which generally would have taken 4-6 months for implementation since it includes complex agreements with financial institutions. This modality and its efficiency were highly innovative. This is now working across almost all neighboring countries, as well as inside Ukraine for internally displaced persons.
As of today, over 273,000 people have been enrolled in UNHCR's cash program, starting in Lviv, Mukachevo, Uzhhorod, and Dnipropetrovsk, and over 157,000 people have received their first payment.
Furthermore, we saw a lot of active engagement from other actors such as NGOs, which proved to be a game changer in the success of the overall response. Most notably, the private sector provided not only a lot of financial support but also the provision of services — which we call the shared value — logistics, and accommodation.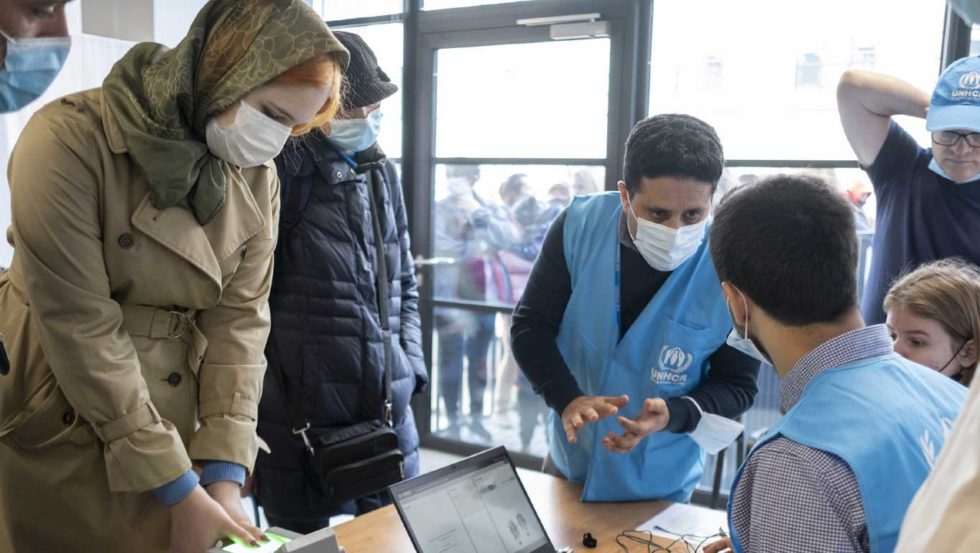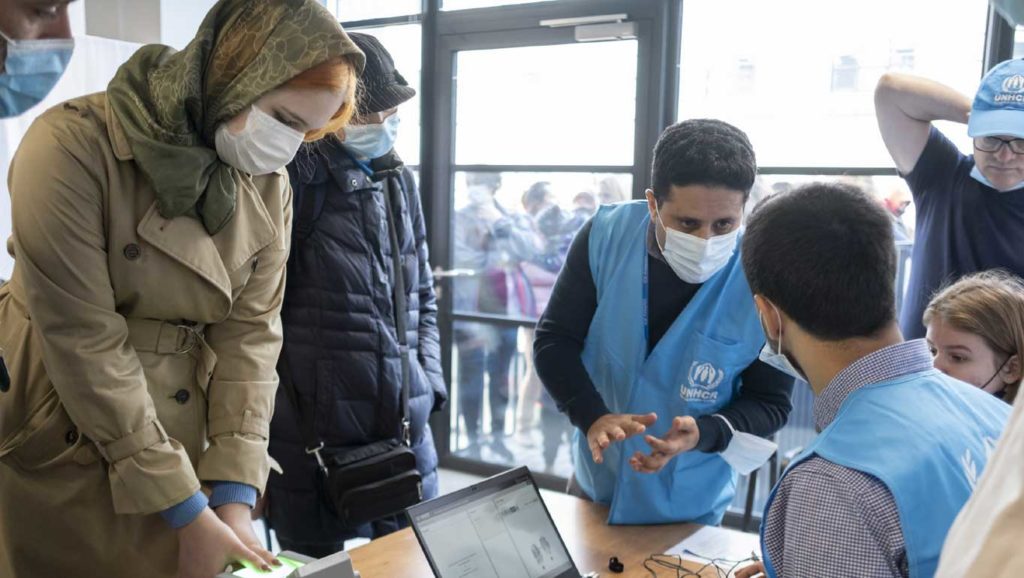 Amidst the pressing situation, one difficulty was racism. Seemingly, people of color were not allowed to flee efficiently and were not given access to essential commodities. How did UNHCR see this issue, and what did it do to tackle it?
This was, of course, of concern. We were consistently vocal in calling for equal treatment. In priority, we also followed up with the reported incidents, with the actors at local and central levels. Our High Commissioner weighed in and directly engaged on this issue in some incidents, which we believe yielded some change.
Do you find any need for reform in the UNHCR's rights to intervene in such situations?
In the initial days, our footprint was light in neighboring countries due to small offices, so the priority was to scale up quickly, something that couldn't be done without the support of the governments in those neighboring countries. Every country supported us and encouraged us to engage further. Frankly, we didn't have any operational issues with any government, the critical concern was rapidly scaling up amidst difficult working situations. For instance, inside Ukraine, the main challenge we faced was to work under normal conditions. Our staff was trying to both protect themselves from shelling and re-position to maintain our safety at least to the minimum standards — but we never stopped our work, and I pay tribute to our ground staff for their exceptional dedication.
5.7 Million refugees are displaced internationally. What's the plan of action ahead? How will it be different from what is already being done?
According to our revised regional response, we are planning for assistance to reflect the needs of up to 7.7M IDPs in Ukraine and up to 8.3M refugees in Hungary, the Republic of Moldova, Poland, Romania, Slovakia, and all other affected countries in the region. What will distinguish our response now is the profile of the people with whom we will deal. Those who came in the first few weeks had some resources and friends to ask for shelter and support. For those who are coming now, their vulnerability is a different story. Moreover, 90% of them are women and children — raising concerns about gender-based violence and human trafficking — and so we are working closely with UNICEF and national NGOs on that front.
When we talk with the refugees, some want to live in neighboring countries, whereas some wish to return to their homes. However, for a large portion of them, we can observe secondary movements — people moving beyond the immediate neighboring countries. Now, there are close to 2.4M out of the 5.9M refugees who have advanced beyond the neighboring countries. This will lead to concerns around integration and their sustainable inclusion — this is where we will need to work with various governments and the European Union to make sure that access to essential services and education is made inclusive for refugees.