Peter McGarry, a Geneva-based hedge fund manager and extreme runner, was inspired enough by his daughter's passion for saving the environment that he set up The Earth Foundation in 2020 with the goal to "inspire, educate, mentor and empower students with innovative ideas to tackle environmental challenges." As McGarry puts it, "Forget the doom and gloom, let's channel students' enthusiasm to come up with practical sustainability solutions that can make a difference."
McGarry placed Angela McCarthy as CEO at The Earth Foundation and charged her with turning his vision into a reality. In the space of 18 months, McCarthy formed a team and launched the Foundation's first initiative, The Earth Prize, a global competition for students aged 13-19 to come up with projects to address specific environmental sustainability problems. First prize: $100,000 to be shared between the students and their school, plus three runner-up prizes of $25,000.
Registration closed on November 30th, 2021 and the contest kicked off the next day with teams of students from 516 schools in 114 countries and territories taking part. An independent Adjudicating Panel of experts chose 34 semi-finalists, dubbed "Scholars," from hundreds of submissions before selecting 10 Finalists. McCarthy announced the winner and three runners-up at a virtual The Earth Prize 2022 Awards Ceremony on March 25th, 2022.
Winners and Runners-up
This year's winner is a team from Summit Education in Hanoi, Vietnam, which came up with a solution to the problem of billions of single-use, mainly plastic non-degradable women's sanitary pads which wind up in landfills or being burned every year. Their "Adorbsy" pads incorporate highly absorbent dried dragon fruit peels at their core with an organic cotton sheet on top for comfort, a pectin water-resistant layer and lastly, an adhesive vegetable glue layer.
The three runners-up brought similarly ingenious solutions to the competition: The "Dyelute" filtering kits that degrade dye wastewater produced by the textile industry (GEMS Academy, Taiwan); the "Viridis" mobile app to help fight food waste from supermarkets (Campion College, Jamaica); the CIECO reusable cup circulation system that replaces 20,000 otherwise disposed plastic cups per annum at their cafeteria (Chadwick International School, South Korea).
Synergies with UNEP
McCarthy and her team recruited several successful young entrepreneurs whom she designated "change-makers" to serve as role models for The Earth Prize competitors. Three of them are holders of the UNEP Young Champion of The Earth award and one, Kisum Chan, Founder of Rice Inc, served on the Adjudicating Panel.
McCarthy sees an alignment between The Earth Foundation's goals and UNEP's core principles and is seeking to partner with the UN Environment Africa Office to advance environmental education and support for youth-led projects and solutions throughout the African continent. The first objective would be to register schools from every African country for The Earth Prize 2023 competition.
"Furthermore, we hope that more UNEP Young Champions of the Earth will step forward to serve as 'change-makers' to inspire more of The Earth Prize competitors," says McCarthy.
24 UNRWA schools competed in The Earth Prize 2022
UNRWA's 711 schools educate 532,000 Palestine refugees and 34 teams from 24 UNRWA schools and one vocational training center competed for The Earth Prize this year. Two of them placed among the 34 semi-finalist Scholars.
"Green Gaza IV" from the UNRWA Gaza Training Center in Gaza, Palestinian Territory, chose their problem based on a 2018 UN OCHA report about the damage to the Gaza Strip marine environment from untreated sewage. The students' solution is to set up a pilot water purification plant using moist cypress tree roots to filter wastewater flowing by gravity from tank to tank at different levels.
"Planet Rescuers" from the Amqa Secondary Coeducational School in Naher El Bared, Lebanon focused on the problem of ever increasing plastic waste going to landfills. Their solution is to grow and deploy a mushroom called Pestalotiopsis Microspora under landfills to break down polyurethane plastic. The team hopes to secure support from UNICEF.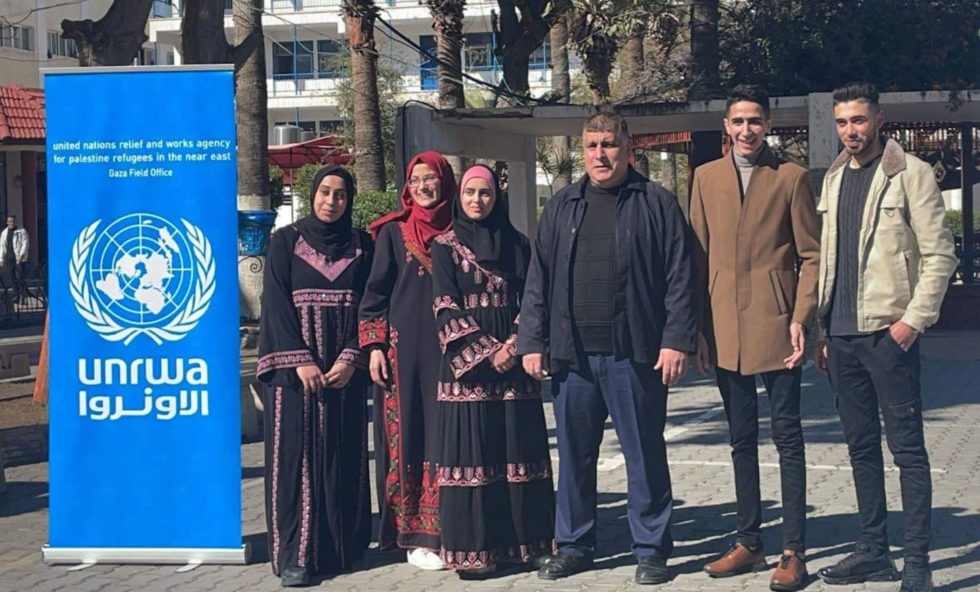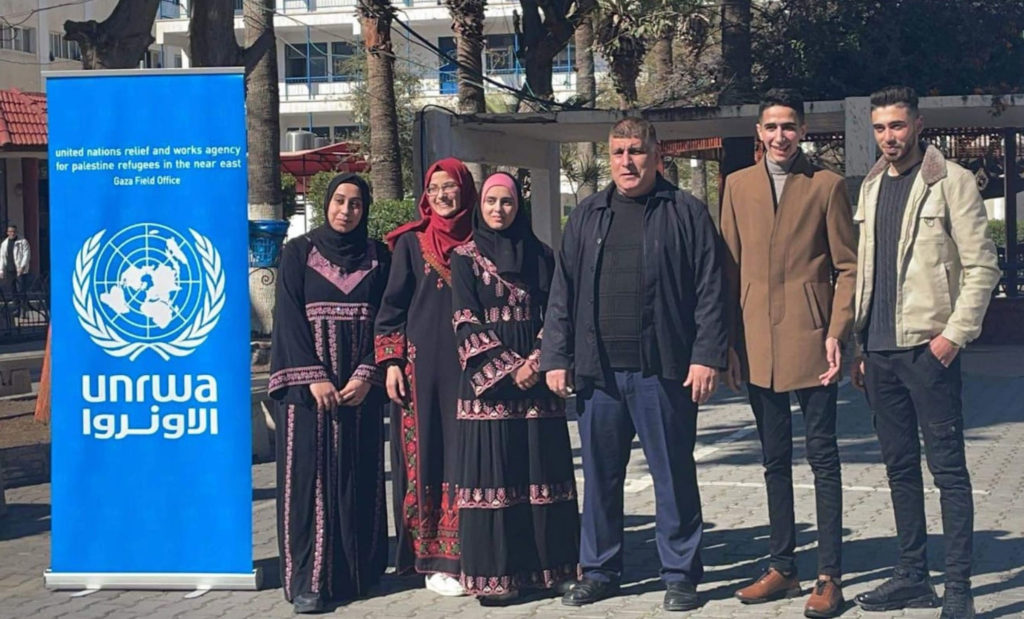 The Educator of the Year
UNRWA walked off with one further accolade at The Earth Prize 2022 Awards Ceremony. Safa' Obeid won The Educator of the Year title and a prize of $12,500. Obeid teaches at the UNRWA Sweileh Preparatory Coeducational School in Amman, Jordan and coached three student teams. She was selected from seven finalists by Professor Mario Salomone, Secretary-General of the World Environmental Education Congress (WEEC).
Obeid stated "It was a priceless experience supervising students engaged in a global competition on a level playing field with the best schools in the world, despite the hardships they face inside the camps. I was really impressed by the ideas that came out of my students. Our role as educators is to believe in them, give them the chance, encourage them and spread the word about their achievements."