You are the creator of this role at P&G, how did you manage to convince your management about opening an entire department?
More than 10 years ago, I had an "Aha!" moment while I was sitting at my desk. The year was 2005 and I was leading marketing and innovation for Ariel, one of Procter & Gamble's largest brands, in Western Europe. I had already spent two decades getting a master class in brand-building by working across several of P&G's portfolios around the world. I had seen firsthand the power of brands to raise awareness, spark conversations and enable behavioural change.
That "Aha!" moment began by watching Al Gore's film, An Inconvenient Truth, and realising the gravity of global warming. At the same time, to help save my brand from declining in market share and relevance, I developed the Ariel "Cool Clean" or "Turn to 30" initiative – which encouraged consumers to wash their clothes in cold water.
While this campaign was very successful and increased market share, I made a discovery that would forever change my personal and professional calling. I learned that 80% of a detergent's carbon footprint was related to the temperature of the wash cycle.
Suddenly it clicked! I realised it is possible to both grow your business and decrease its footprint at the same time. Success and sustainability aren't enemies, they're allies. Today, at P&G, we call it "being a force for good" and "a force for growth".
Fast forward a few years, and I decided to make sustainability my job and an integral part of how we innovate, build our brands, and run the business. I pitched the idea to our CEO, he embraced it, and from there I grew to become P&G's first ever Chief Sustainability Officer.
Over the last decade, I've made it my mission to embed sustainability into how we do everything. We choose to "build it in, not bolt it on" with all business practices, innovation, brand building, and really the culture of the company. We have a responsibility to be a force for good in society and the environment, while also being a force for growth in business. Doing both makes it sustainable.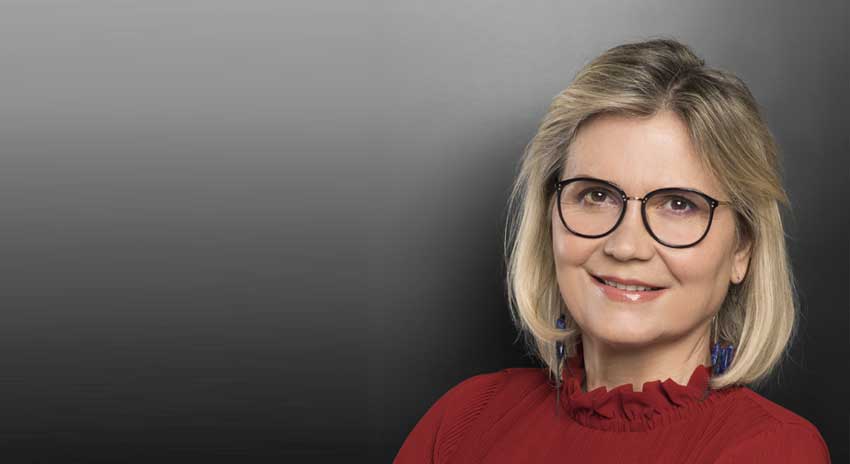 P&G will be a 100% sustainable company in…?
We have a framework called Ambition 2030 that guides our efforts to address two of the world's most pressing environmental challenges — finite resources and growing consumption – and have focussed our ambitious goals in four specific areas: brands, supply chain, society, and employees. These include:
Brands: P&G's 20 leadership brands – including Always, Ariel, Dawn, Fairy, Febreze, Head & Shoulders, Pantene, Pampers, and Tide – will enable and inspire responsible consumption through packaging that is 100% recyclable or reusable, launching more sustainable innovations, and building trust through transparency and sharing our safety science.
Supply Chain: P&G manufacturing sites will cut GHG emissions by half and will purchase enough renewable electricity to power 100% of our plants. The company will also source at least five billion litres of water from circular sources.
Society: P&G will continue to create transformative partnerships that enable people, the planet, and our business to thrive, including those that stem the flow of plastic into the world's ocean, protect and enhance forests, and protect water in priority basins around the world.
Employees: P&G will engage, equip, and reward employees for building sustainability thinking and practices into their everyday work. We will reward progress and integrate recognition into performance assessments.
Building on our Ambition 2030 strategy, we recently announced a new goal to achieve net zero greenhouse gas emissions across our operations and supply chain, from raw material to retailer, by 2040, as well as interim 2030 goals to make meaningful progress this decade.
Are the Sustainable Development Goals achievable or are they just a guiding light?
Collective action is essential to tackle the world's most pressing challenges. To make progress towards these goals, we will leverage existing solutions and seek transformative new ones that are not available in the marketplace today. This will require partnership across the private, nonprofit, and public sectors, and involve every aspect of our business.
For example, we know that the average home in the developed world is highly inefficient, using up to 500 litres of water per person each day. Showering, laundry, cooking and washing dishes in the home use 10% of the earth's water supply. P&G is spearheading the 50L Home Coalition to bring partners together across the entire domestic water value chain, aiming to re-invent the future of water consumption inside our homes by making 50 litres of water feel like 500 litres. By helping people reduce hot water use without trade-offs, the Coalition is creating more efficient homes that can use 10 times less water than most use today. This effort will not only aim to save water, but also energy used in the home. Whether it is creating the energy and water-efficient home of the future, or leveraging the power of our brands to benefit people and the planet, we believe that there is no action too small, and no vision too big, as we all work together to preserve our shared home for generations to come.