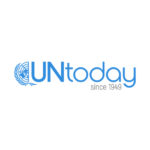 Remote internships explained: watch the video
An open letter to the Secretary-General on "remote" unpaid internships
Fair Internship Initiative
On 11 March 2020, the WHO assessed COVID-19 as a pandemic, and the UN, like the rest of the world, prepared to contain the spread of the Coronavirus. One of UN's early responses to the developing situation has been to request all personnel, including interns, to telecommute until further notice. These measures have been necessary to prevent contagion and protect the health of UN personnel, but compulsory teleworking was not meant to outlive the pandemic. We strongly believe it should not.
Nevertheless, what was meant as a temporary emergency measure risks turning into a far from desirable "new normal". In the last weeks, the Fair Internship Initiative  has noticed a worrying trend of remote unpaid internships being advertised, even by UN agencies that would normally provide stipends. While unpaid internships represent a problem per se, there is a risk that these practices may be "normalized" after the COVID-19 pandemic will be over. This risk is most tangible in the UN Secretariat, where the administration has recently been considering introducing remote unpaid internships on a permanent basis.
Following consultation with intern and staff representative bodies across the UN system, the Fair Internship Initiative has identified several reasons as to why "remote unpaid internships" are problematic and should not become the new norm. These deep concerns were conveyed in an open letter to the Secretary-General on 2 June, highlighting the following issues.
Remote unpaid internships would perpetuate and further expand the use of unpaid work by the Secretariat, exacerbating the worrying trend of replacement of junior staff and consultancy positions with unpaid ones. As the Committee on Economic, Social and Cultural Rights noted in its General Comment No. 23 (2016), "An excessive use of unpaid internships and training programmes, as well as of short-term and fixed-term contracts that negatively affect job security, career prospects and social security benefits, is not in line with the right to just and favourable conditions of work".
Interning remotely also decreases both the opportunities for and the quality of the training component that makes internships the learning experience they should be. While interns would be required to produce work outputs, they would receive far less training of soft skills, workplace exposure and networking opportunities, thus drastically limiting career development. The nature of remote internships will thus be predominantly on a "delivery basis" and the experience will be reduced to the equivalent of an unpaid consultancy.
The Fair Internship Initiative has recently carried out an online survey among UN interns about their experiences during the COVID-19 pandemic. A recurring comment was the disappointment with the loss of opportunities caused by the remote modality, as opposed to office-based internships. As one respondent eloquently put it, "All opportunities for networking, mentoring, learning, cross-training and attending events that makes the internship experience completed are gone and I am now just an unpaid consultant basically." Other comments by former interns and staff members on social media have expressed similar concerns.
A remote system of internships would perpetuate economic and global inequalities, and even widen the gap between those who have the means to sustain themselves in a face-to-face internship and those who do not, by not offering them de facto the same opportunities. Remote internships would be "second class" internships in comparison with in-office ones, available to those with the financial means to afford them. Moreover, without any form of financial support, unpaid internships would remain accessible only to those who can afford to work without any income. Disadvantaged youth may also lack access or resources to pay for the necessary infrastructures, as the Secretariat would take no responsibility for the associated costs.
As the period of remote working during the pandemic has demonstrated, remote "internships" – either paid or unpaid – pose significant difficulties to interns and their teams, both mental and occupational. Due to the social isolation inherent in remote working, remote internships might also negatively affect interns' mental health, heightening risks of anxiety, isolation, and depression. Professional isolation would also increase reliance on the supervisor, with an increased risk of abuse and arbitrary treatment. Without being able to informally interact with other staff members, they would find it increasingly difficult to ask for help, seek a second opinion or access support. Interns already lack access to formal remedy systems in case of abuses, and this would be exacerbated by remote internships.
Negative consequences would affect staff as well, as distance communication (in writing or via videoconference) would require more of the supervisor's time to explain tasks, track interns' work and provide feedback.
Adopting new guidelines should not be made without proper consultation with intern representatives and staff, and both need to be part of the process.
As the Secretary-General has said, in planning for the post-COVID-19 world, "we have a unique opportunity to design and implement more inclusive and accessible societies to achieve the Sustainable Development Goals". However, introducing new forms of unpaid work, with even less educational value, while increasing social and professional isolation, would set the UN further away from these goals.
As we wrote here in February, the UN Secretariat's current internship policy is already lagging behind, as it has so far largely failed to align with the quality benchmarks identified in the Joint Inspection Unit's report on this matter (JIU/REP/2018/1). "Normalizing" remote "internships" would not represent a solution, but rather a further step backwards. Achieving inclusive and accessible internships would instead require ensuring equal opportunities of access to quality learning programmes, for instance by providing interns with stipends to cover basic living expenses.
The open letter to the Secretary-General is open for signatures to all staff members, interns and external personnel in the UN system.
The Fair Internship Initiative invites all to support it, by signing it today!