It is a two-volume anthology of 58 articles selected from the Courier's archive that showcase the magazine's role as UNESCO's window to the world and its contributions to the Organization's laboratory of ideas.
Highlighting the 'thinkers' (volume 1) and 'creators' (volume 2) who have contributed significantly to society's progress, the publication features prominent figures including Marie Curie, Albert Einstein, Ada Yonath, Wener Arber; Gabriel García Márquez, Joseph Ki-Zerbo, Jorge Luis Borges, J.M.G. Le Clézio; Claude Lévi-Strauss, Edgar Morin, Souleymane Bachir Diagne, Yuval Noah Harari and many more.
"To read the back catalogue of the Courier is to read the intellectual history of humanity since the magazine's creation so many years ago. Throughout this period, the magazine has been a window to the world, in which writers, artists, scientists, intellectuals, journalists, filmmakers and members of civil society from all cultural backgrounds have expressed their views and shared their perspectives on topics of universal interest. Today, more than ever, we need to make sure that this window stays wide open," writes Director-General Audrey Azoulay in a foreword.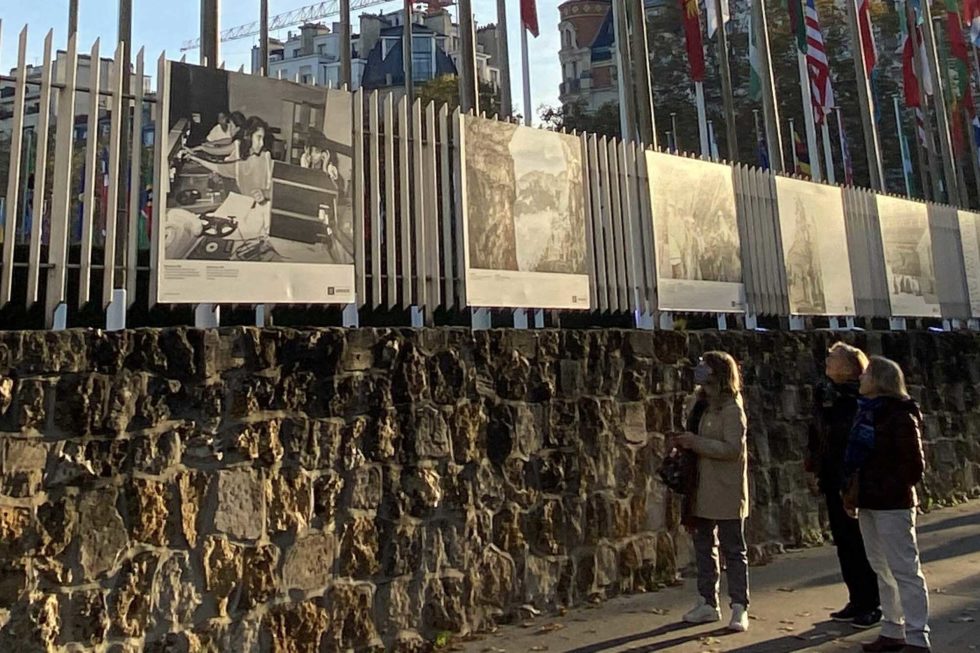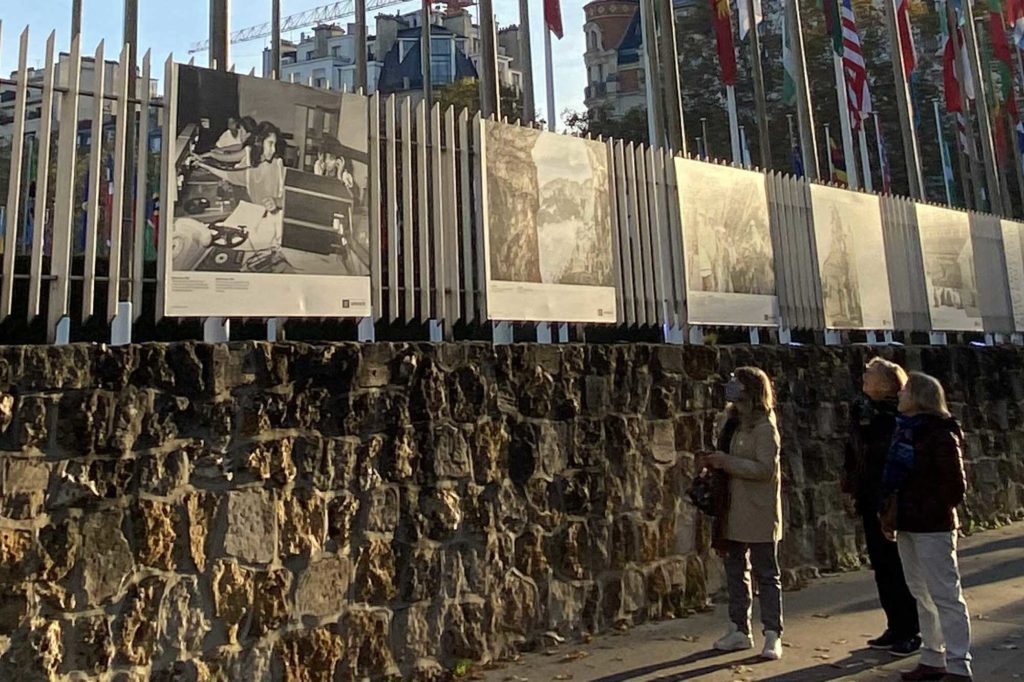 UNESCO was found to be a laboratory of ideas and the United Nation's agency dedicated to artists, thinkers, poets and intellectuals across the globe. The illustrious contributors to the Courier, numerous and diverse, bear witness to the history of the United Nations as a catalyst of global debates over the last century.
Spanish artist Joan Miro's two famous murals, designed for the UNESCO building in 1955, adorn the publication's covers: "The Wall of the Sun" is shown on Volume I: Thinkers and "The Wall of the Moon" on Volume II: Creators. In many ancient cultures, the sun and the moon shining together is an auspicious sign for the future.
Click here to buy the book.
Click here to subscribe to the Courier.