Bertrand Louis is President of Swiss Forum for International Affairs (FSPI), an association aimed at stimulating debate in a climate of dialogue.
In this interview, Mr. Louis speaks in detail about his life's work and how he considers humanitarianism to be at the forefront of FSPI's agenda, discussing geopolitical issues and international affairs and promoting multilateral diplomacy under the umbrella of international law. FSPI sees Geneva as the center of such diplomacy and looks to unite both Swiss citizens and foreigners. Its members welcome people from outside the association to contribute to interesting debate from a range of different sectors.
How has your extensive diplomatic career set you up for your current role as President of FSPI?
I have had 40 years of foreign service for Switzerland, enjoying a long career lasting from 1978-2015 with various different postings. To name a few: Deputy Head of Mission to the UNOG from 2000-2004, and Ambassador of Switzerland in Cuba, Haiti and Jamaica. In 2015, I retired to Geneva, and volunteer now as President of the Forum to encourage the exchange of views over a multitude of topics from geopolitical to financial and cultural.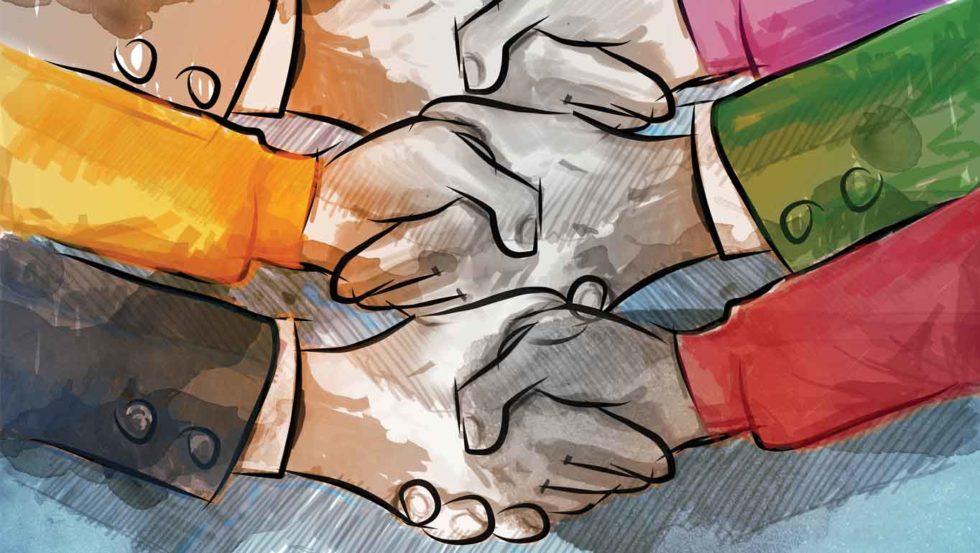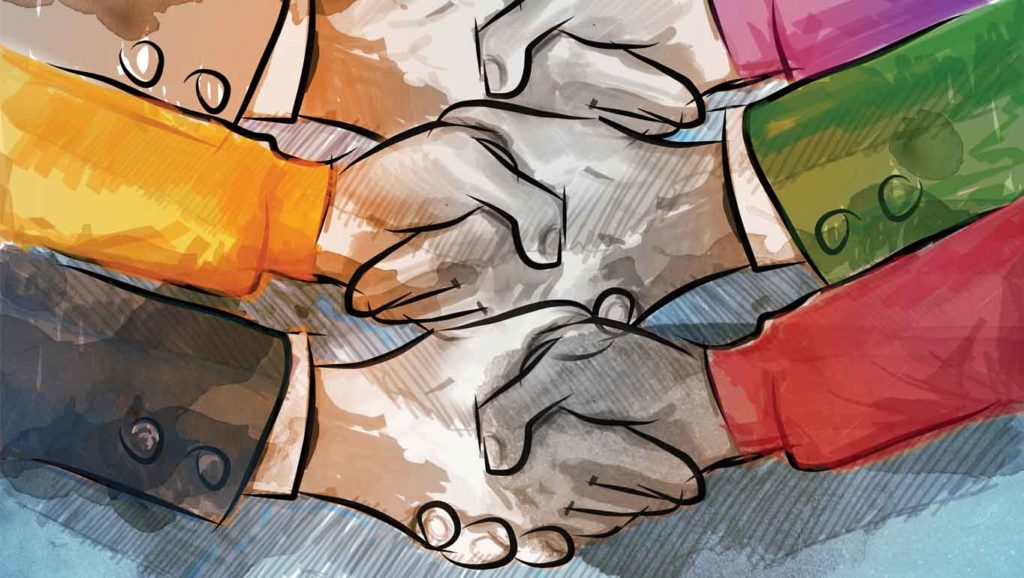 What is the key focus of the FSPI?
The initial idea was to bring together foreigners and Swiss citizens, experts on and practitioners of international relations, political leaders, international civil servants, diplomats, academics, representatives of the private sector and of civil society. Geneva has around 500,000 inhabitants and 41% of the population are foreigners, so it feels necessary to bring together these parties. We currently have 180 members, and my job is to lead a small executive committee of 8-10 people to select issues of international politics and personalities to enlighten them. We usually meet for a luncheon-debate or a conference, for face-to-face debate under Chatham House rules. The main business of the Forum involves the members, but we are open to receiving guests who are working in the government, for NGOs, in the private sector and university students. We want to attract younger generations to such events and Intergenerational dialogue is the way to facilitate these conversations. As a member of the retired generation, I have some experience to see how the world should tackle problems and wish to share this experience with young professionals and students.
What are some examples of topic discussions?
The needs are different between generations, but we mostly debate the main issues such as sustainable development and climate changes, peace and security, human rights, emerging technologies, etc. The war in Ukraine and its multiple consequences for the international community and the UN is naturally the focus of our attention at present. Most of these issues stem from multilateralism. We speak more of de-globalization, but I think it is about re-globalization and impacting regional interests. We meet around 10 times a year. For example, our last get together in March debated whether Turkey's aspiration is to become a new empire again or just a repeat of what it has been in the past.
How do you deal with geopolitical factors in your debates?
This is not an easy task. We have to incorporate these factors in our debates and understand this is something we have to work with. Bringing people together in a multilateral framework seems to be an easy concept in theory but very challenging for a small association like ours. Since the 'spirit of Geneva' is bringing people together – the phrase 'think globally, act locally' needs to be worked on. Multinational and national companies should also profit from this unique opportunity, but the big issue is to promote this dialogue among the younger generations.
How do you think intergenerational dialogue can be achieved?
Promoting intergenerational dialogue around geopolitics and a set of core values is essential for encouraging effective communication. I believe the best way to achieve this is through verbal communication, to pinpoint the issues, then work out who is the best person to speak about the issue. Academics are usually a bit too theory-based, which is why we like to encourage younger practitioners. When we have 8-10 people around the table, there are many different opinions. The challenge is to ensure free conversation with the core principles of effective communication and multilateralism.
What is the future of the forum?
Our ambition was initially to have a think tank, like many countries have (e.g the Council on Foreign Relations, Chatham House, Institut français des relations internationales), whose main mission is to advise their own government. Hosting International Geneva is a big and unique advantage for Switzerland's foreign policy which still offers huge potential development. As an organization, we must make priorities with issues and speakers, since there are a lot of discussions at the forefront of international politics at the moment. We have to readapt the equilibrium, addressing the issue of the global south and uniting people with different political views in a healthy way.
What are your views on the tumultuous past few years on the international stage?
I think the main thing we have learned with the Covid-19 crisis and still learned with the following climate crisis, energy crisis, inflation or the war in Ukraine, is that we are never prepared enough – hence the need for a new pandemic treaty, which is presently being negotiated in Geneva. As a former diplomat, I prefer personal contact with the Forum's members when discussing such important matters, but I think it highlights the flaws in the global agenda of bringing people together.
For more information, please contact info@fspi.ch/ or join us: fspi.ch/adhesion