Reflecting on 60 years of global learning and empowerment in conversation with UNITAR's Executive Director, Nikhil Seth, as he explores the Institute's rich history, present endeavors, future aspirations, and unveils the celebrations of its 60th anniversary.
Foundation and mission of UNITAR
In the realm of international diplomacy and global cooperation, the United Nations Institute for Training and Research (UNITAR) stands as a beacon of knowledge, empowerment, and progress. Six decades ago, in 1963, UNITAR was founded with a clear and aspirational mission – to strengthen the effectiveness of the United Nations through training and research.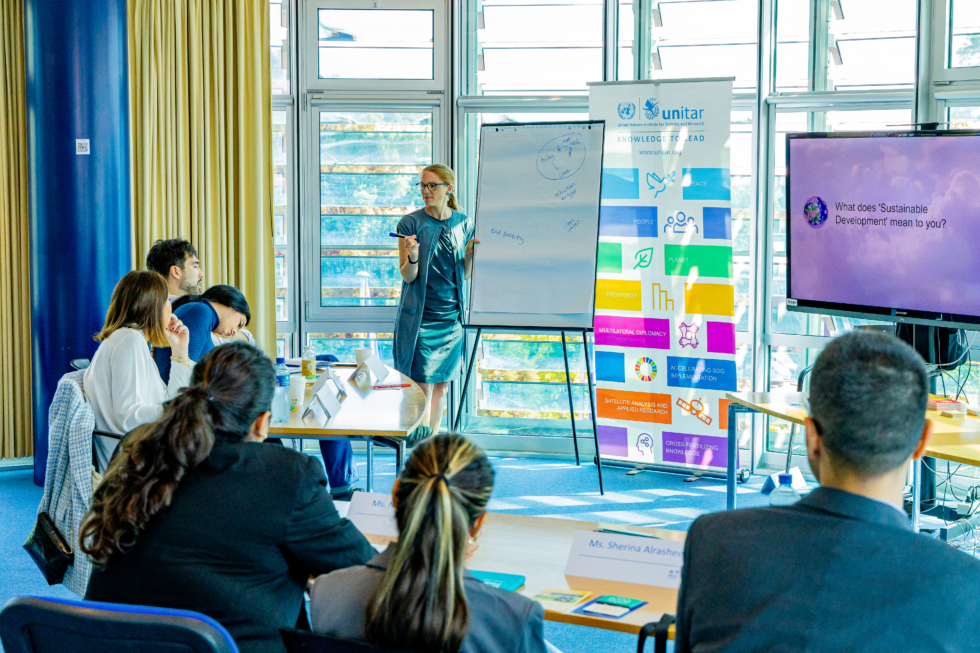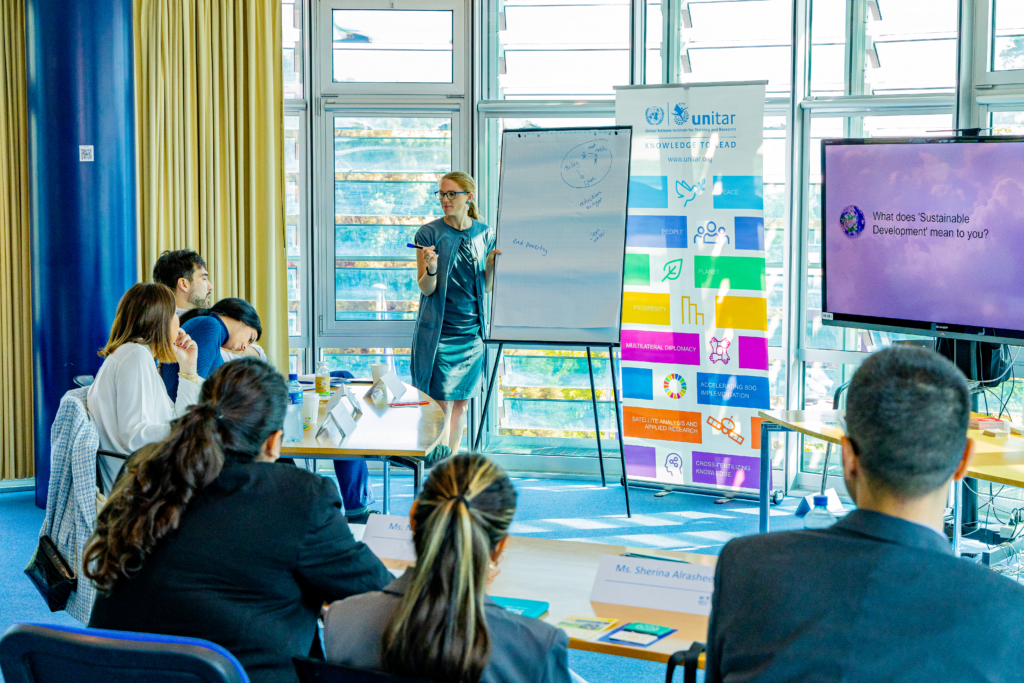 Evolution and focus on diplomatic training
UNITAR's inception was a response to the pressing need for skilled diplomats and delegates who could navigate the intricate pathways of the United Nations with tact and expertise. As the world underwent the complex process of decolonization in the 1960's, UNITAR's initial focus was on supporting newly independent nations in establishing their diplomatic services. This historical backdrop laid the foundation for UNITAR's enduring commitment to equipping individuals with the tools to successfully represent their countries on the global stage.
Nikhil Seth is a keen advocate for UNITAR's training due to its transformational effect on colleagues. As a former diplomat of India, he was immersed in the world of multilateral diplomacy. He recalls that upon entering the intricate maze of the General Assembly and ECOSOC, the landscape seemed like a mystery. However, through UNITAR's guidance and expertise, he found clarity and confidence in navigating the complexities of the international arena.
Adapting to a changing global landscape
As time passed, UNITAR evolved to meet the ever-changing global landscape. While it began as a diplomatic training institute, its mandate expanded to encompass a diverse array of issues there were on the United Nations agenda. Today, its offerings span environmental sustainability, climate change, peacekeeping, gender equality, entrepreneurship, and emerging technologies, among others. UNITAR's proactive and pragmatic approach to training sets it apart from other UN agencies. It places a strong emphasis on real-world application, fostering interactive learning experiences that actively engage participants in their own educational journey.
Furthermore, UNITAR's dedication to the Sustainable Development Goals (SDGs) is unwavering. Having played an important part in shaping the architecture of the 2030 Agenda for sustainable development, Nikhil Seth recognizes UNITAR's pivotal role in contributing to the realization of these goals. Its programs align seamlessly with the SDGs, empowering individuals and institutions to drive sustainable development across different levels.
Embracing the digital age, UNITAR has harnessed technology to enhance the accessibility and reach of its training programmes. Web-based courses, webinars, and online workshops provide a flexible learning environment for a global audience. Nevertheless, the institution believes in the value of face-to-face workshops, recognizing the unique opportunities for networking, peer learning, and cross-cultural exchange that they offer.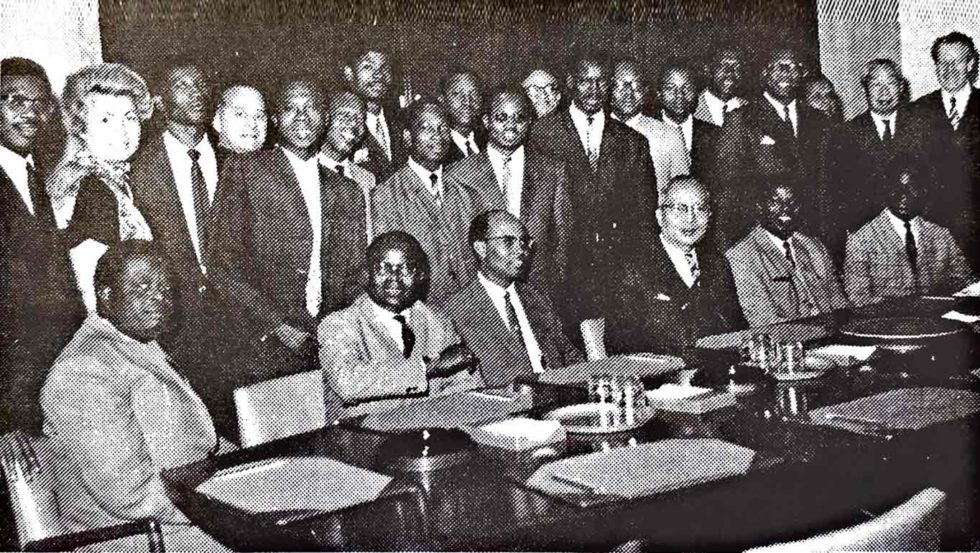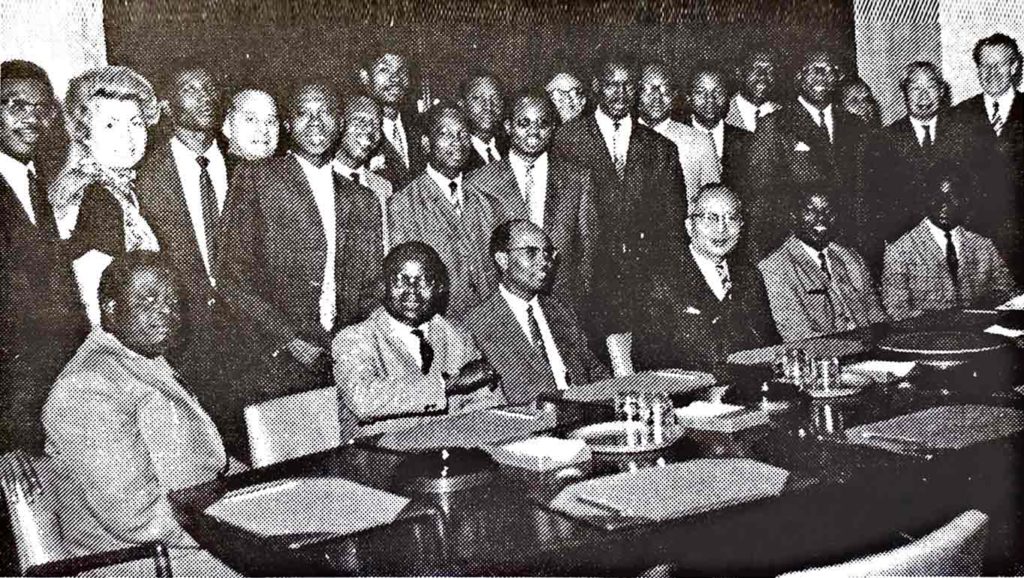 Future vision and impact of UNITAR
The future of training, the Executive Director believes, is dynamic and adaptive. As the world's challenges evolve, the institution's approach to capacity-building will adapt. Innovation, tailored programming, and the integration of the best learning techniques will remain central to UNITAR's identity. Beyond training, UNITAR is deeply engaged in research that informs policy and practice, contributing to evidence-based decision-making.
Looking forward to the next five to ten years, UNITAR is committed to further expanding its impact and reach. Strengthening partnerships with the UN Member States, other UN agencies, international organizations, academia, and businesses, the Institute aims to deliver innovative, tailor-made learning solutions that empower individuals and organizations to drive positive change on a global scale.
"UNITAR will continue to innovate and tailor its programmes to address emerging issues, harnessing technology, and embracing new methodologies to ensure that our training remains relevant, impactful, and sustainable. There have been so many advances – in the size of the learners' classroom, the way they sit and interact with the instructors. We want the best learning techniques to be part of our DNA."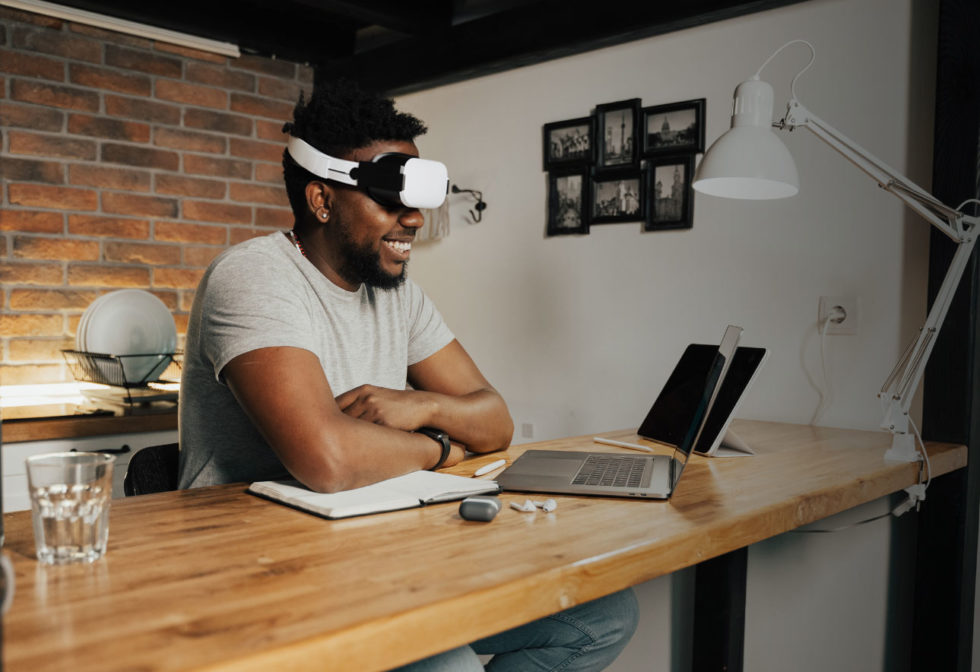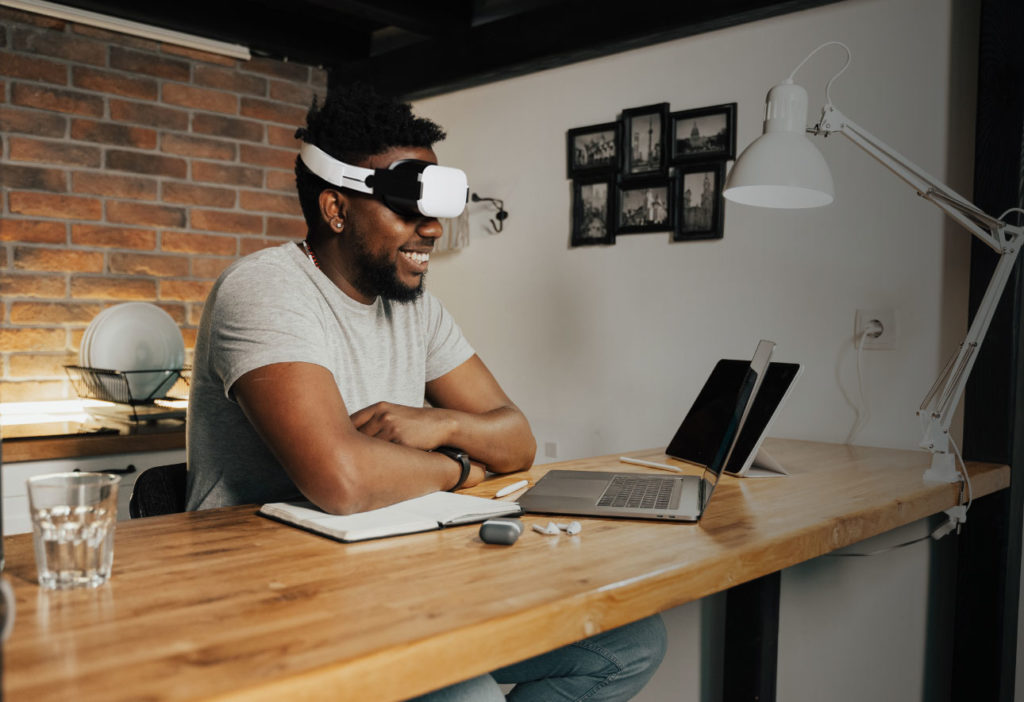 Celebrating 60 years of impact
To commemorate our 60th anniversary in 2023, UNITAR has organized a series of events and initiatives around the world such as a panel discussion at our UNITAR Bonn office, a high-level conference at the UNITAR Hiroshima office and most recently, a photo exhibition at the UN General Assembly building in New York as well as a concert at Carnegie Hall organized by the UNITAR New York office. In Geneva, a highlight of the celebrations is a captivating public photo exhibition, scheduled from 2 to 27 October 2023 at the Rotonde du Mont-Blanc along Lake Geneva, showcasing our journey and impact over the past six decades. UNITAR invites people to the exhibition, and also to the upcoming concert we are planning at the Conservatoire de Genève in November.
For more information about UNITAR, its history and the 60th anniversary, please visit: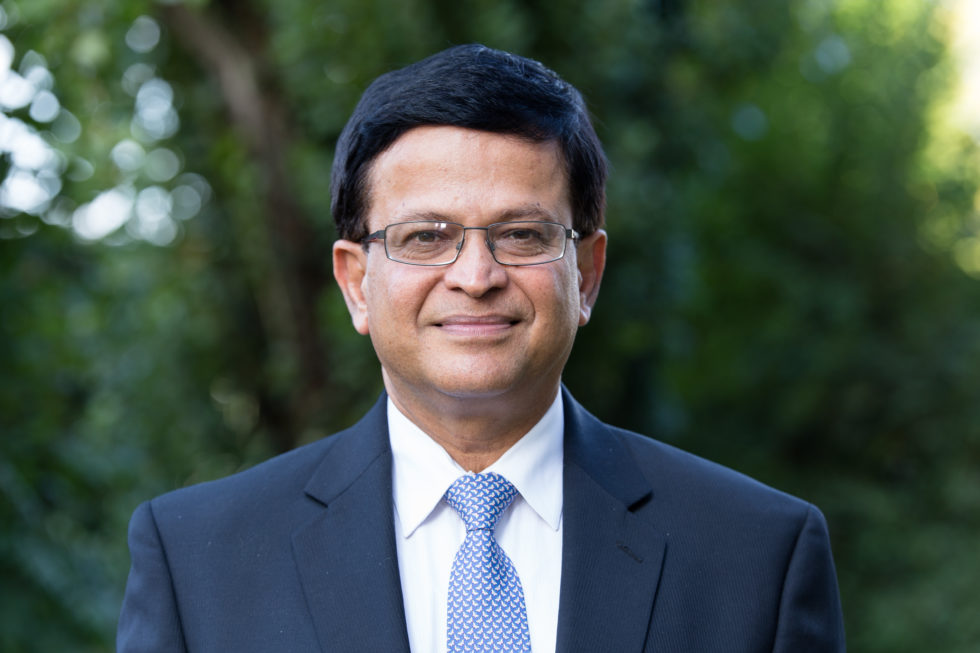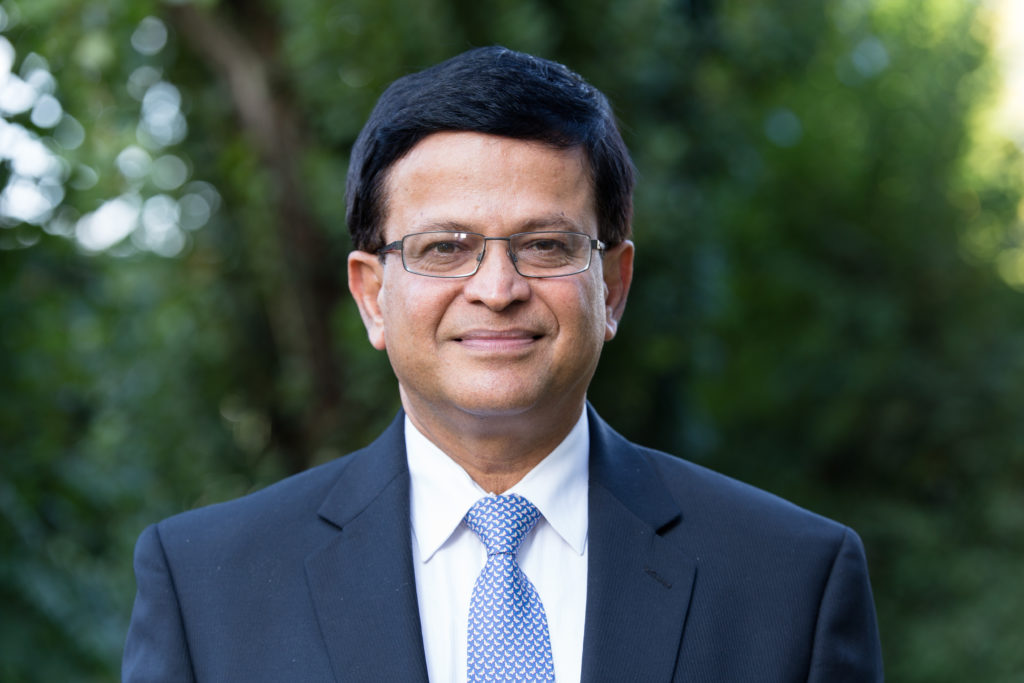 Biography of Nikhil Seth
Mr. Nikhil Seth is currently UN Assistant Secretary-General and Executive Director of the United Nations Institute for Training and Research (UNITAR).
Prior to this role, he directed the Division for Sustainable Development within the UN Secretariat's Department of Economic and Social Affairs (DESA). In this capacity, he led preparations for significant conferences such as Rio+20 in Brazil and the Third International Conference on Small Island Developing States in Samoa, playing a central role in their coordination and follow-up. Mr. Seth oversaw the Division responsible for facilitating intergovernmental negotiations for the post-2015 development agenda, which culminated in its adoption at the United Nations Sustainable Development Summit in September 2015.
Before his UN service, Mr. Seth served as a delegate to the UN in India's Permanent Mission to the United Nations and participated in significant UN conferences including the Rio Summit and climate change processes.
Beginning his career in 1980 in the Indian diplomatic service, Mr. Seth held assignments in various countries. He also taught Economics at Delhi University's St. Stephen College for two years. He holds a master's degree in economics from Delhi University.