Located at the junction of the Route de Ferney and the Route des Morillons in Geneva, the previously inaccessible space behind the ILO will be the site of a transitional urban project called the Jardin des Nations from this summer until 2024. A bar-restaurant, beer brewery, vegetable gardens, places to relax, exchange workshops and a cultural space unique to Geneva will make this Garden a formidable link between the international community and the people of Geneva. A strong symbol of the return to a more normal, more social, more joyful and much more exciting life!
As the new owner of the 4-hectare plot of land bounded by the ILO, the Route des Morillons and the Route de Ferney, Steiner Investment Foundation (Steiner Invest) has decided to make this vast space in the heart of the international organisations, known as the Jardin des Nations, available to the public for a new experiment in Geneva: transitional urbanism.
This experiment will begin next July and last until 2024. Over three years, the Jardin des Nations will become a dynamic place for local life. In a collaborative and demanding approach in terms of sustainable development, it will host transitional installations that will facilitate dialogue, social relations, relaxation, cultural discovery, consumption of local products and exchanges to imagine what this space could definitively be at the service of international Geneva and the people of Geneva.
Immerse yourself in the world of Vermeer
The first cultural event to be discovered in an exceptional site of the Jardin des Nations from the beginning of September 2021 to the end of February 2022: the immersive 360° show created from the works of the famous Dutch painter Johannes Vermeer. This unique experience, called Syllepse, will be offered in a tank assembled on site and equipped with an audiovisual projection system on all its walls, including the ceiling, for a total immersion in the artist's universe. The Girl with a Pearl or The Milkmaid, Vermeer's most famous works, will appear before your eyes as never before technologically possible.
A Geneva beer at the Brewpub
After this cultural adventure, unique in Switzerland, you can have a drink and relax at the Brewpub. This brewery of the Geneva association ATP (L'Agneau à Trois Pattes) will host a bar with a food offer and an outdoor terrace. Brewpub is an innovative project that will appeal to all audiences, regardless of age. Brewpub is a good example of a short circuit economy that favours local products, notably Geneva beer, and is committed to having a positive social impact.
L'Agneau à Trois Pattes was founded around various actors from the cultural, social and brewing sectors of Geneva in order to create an innovative multi-activity space for the Geneva population and the international community. The Brewpub will offer food and local beer, cultural events, market gardening and bicycle repair, while taking care to integrate people in difficulty. It will be built with recycled materials to remain in the sustainable spirit of the place.
This spirit will also be embodied in the Jardin des Nations by Geneva Cultive, which has set up an urban agro-ecological micro-farm on the site, on a 3,500 m2 plot of land.
Come and learn how to garden and consume locally
The creation of this collaborative and agro-ecological urban micro-farm will allow, among other things, to implement a new approach to agriculture, to test the profitability of this model and to explore the possibility of adapting it in the long term.
This urban farm, located in the United Nations district, will be a real place of exchange and meeting between the actors of international organisations and the people of Geneva, creating the human and social link so often hoped for in Geneva. Everyone will be able to come and buy fresh seasonal vegetables, but also to discover the basics of gardening and learn about the benefits of healthy, local food.
In order to really follow through on its ideas, the association Genève Cultive has launched a participatory financing campaign so that this urban food experimentation space can come to life and participate in the sustainable development of the city.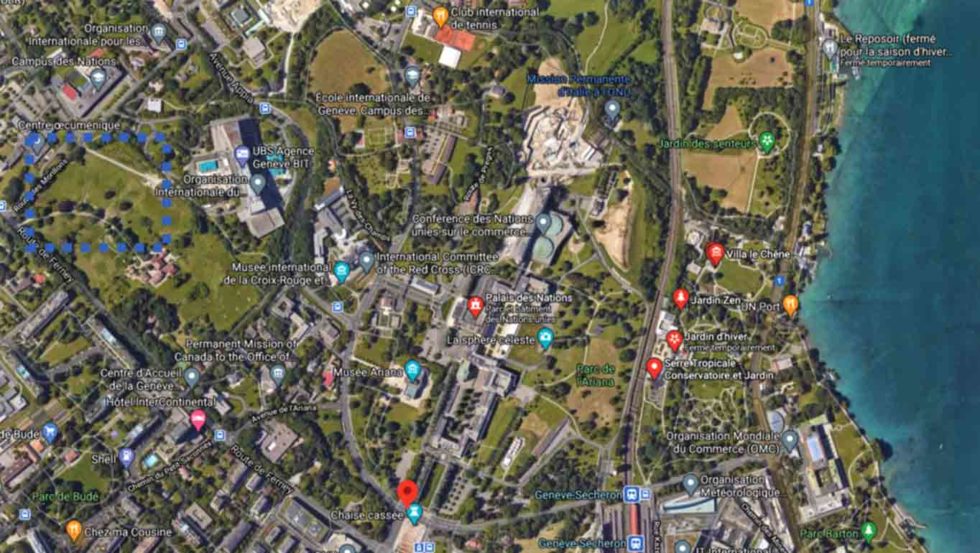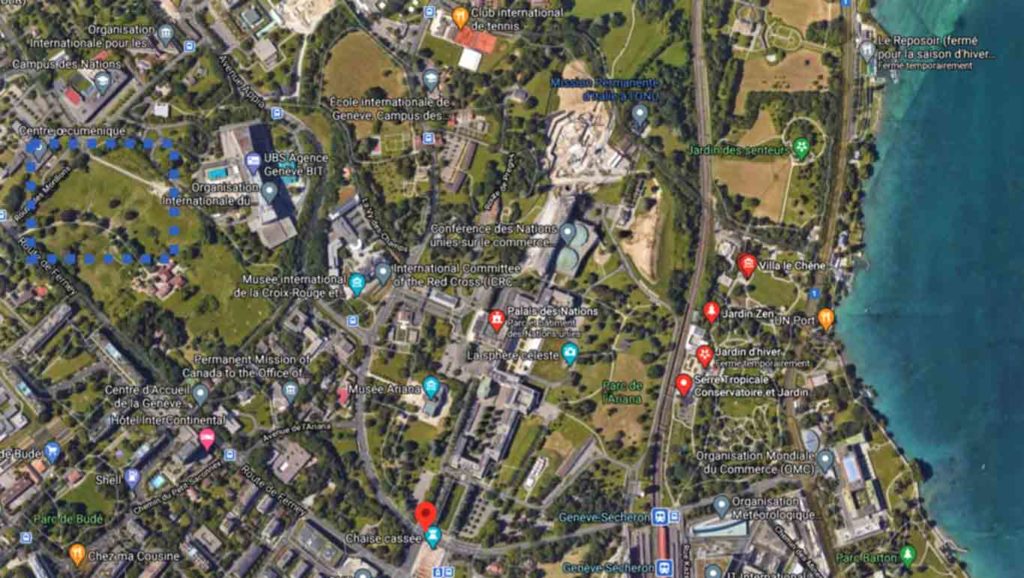 Let's imagine the city of tomorrow together
The Jardin des Nations will therefore open up a wonderful interlude of transitional urbanism to prepare together what this space in full mutation will be tomorrow. This site will also be dedicated to dialogue between citizens and urban development stakeholders to build the city of tomorrow, to live differently in your neighborhood, your city, your consumption, your mobility and your nature.
The Jardin des Nations will be an incubator of concrete ideas and a lab of collective intelligence to install a culture of trust and renew the practice of urban planning by defining new uses to be applied everywhere in our cities and villages.
The international community of Geneva is clearly invited to join this generous approach, to come and enjoy the Jardin des Nations, to drink a Geneva beer, to immerse themselves in Syllepse, to plant carrots, to buy local products, to share their conception of a better city or simply to spend a good moment with their family, their friends or their office colleagues.