Global efforts towards achieving gender equality are at an inflection point. In only a few years, we have witnessed an intensifying climate emergency, war and conflict, have and are living through the COVID-19 pandemic and its socio-economic aftershocks, and have seen a growing anti-rights movement. All these factors undermine the hard-won gains made thanks to decades of gender equality work. These troubling developments are a call to action. As international leaders, we must take bold action to put gender equality back at the heart of the implementation of the 2030 Agenda for Sustainable Development. Such action is needed now more than ever.
Recognizing the pivotal role of decision-makers in promoting gender equality was the starting point of the International Gender Champions initiative. Co-founded by former United Nations Office at Geneva Director-General Michael Møller, former US Ambassador to the UN at Geneva Pamela Hamamoto, and Women@TheTable CEO/Founder Caitlin Kraft-Buchman in 2015, the International Gender Champions (IGC) is a leadership network that brings together decision-makers determined to break down gender barriers and make gender equality a working reality in their spheres of influence.
What began as a common undertaking by a handful of international leaders in Geneva, to date, accounts for over 330 active Champions and over 360 Alumni Champions, who are heads of international organizations, permanent diplomatic missions and civil society organizations. Champions are based in or affiliated with one of the six IGC hubs in Geneva, New York, Nairobi, Vienna, Paris and The Hague. With its tripartite structure and global reach, the IGC initiative is ideally positioned to effect change in international settings and multilateral forums. By connecting and engaging leaders within and between institutions, the network facilitates a deeper level of collaborative exchange, leverages institutional knowledge, political will and accountability, and generates transformative action to tackle systemic challenges to gender equality.
All Champions must adhere to two core pledges: (1) a Panel Parity Pledge, committing to no longer take part in any single-gender panels and to promote equal participation of men and women in international debates, and (2) a Gender-Based Violence (GBV) Pledge to take and advocate for a zero-tolerance stance towards any form of GBV, sexist attitudes or behavior, thus gradually shifting gender norms.
Each Champion also makes two personal commitments, tailored to their respective context, to advance gender equality in their organization, sphere of influence and/or programmatic work. Champions report each year on all pledges made. In 2022 alone, Champions have made a total of 534 personal commitments. In total, 69% of Champions reported having successfully accomplished their commitments; 29% reported having partially accomplished their commitments; 89% of Champions agreed or strongly agreed that the impact of their commitments was significant; 77% of Champions reported having successfully adhered to the Panel Parity Pledge. On the GBV pledge, 75% reported having spoken up publicly and privately against GBV and sexism, and 50% initiated activities to create and maintain safe and respectful work environments. The same 50% claimed to strengthen support and accountability mechanisms in their workplace and field of work.
Personal actions our Champions have undertaken in the past include: initiating a network to engage male leaders for gender equality, organizing interactive theater plays to raise awareness on everyday sexism in the workplace, hosting self-defense classes for women diplomats, introducing mentoring programs, engaging in consultations with feminist civil society when traveling to country offices and ensuring gender parity in peacekeeping delegations.
The main challenges Champions report encountering when implementing their commitments are time constraints and limited financial and human resources. Therefore, the IGC Secretariat works closely with Champions and their teams to devise S.M.A.R.T. commitments that are realistic, achievable in a shorter amount of time, and whose impact can be measured through tangible results.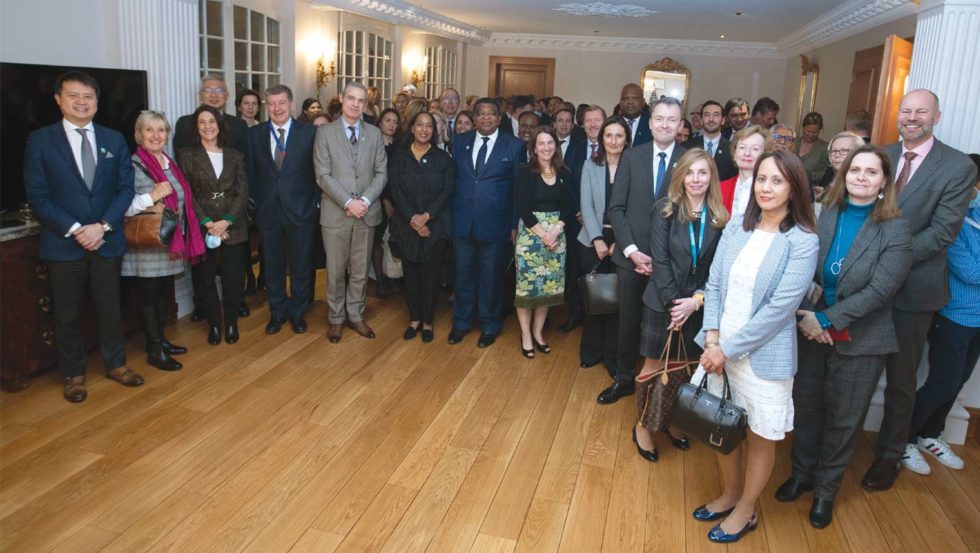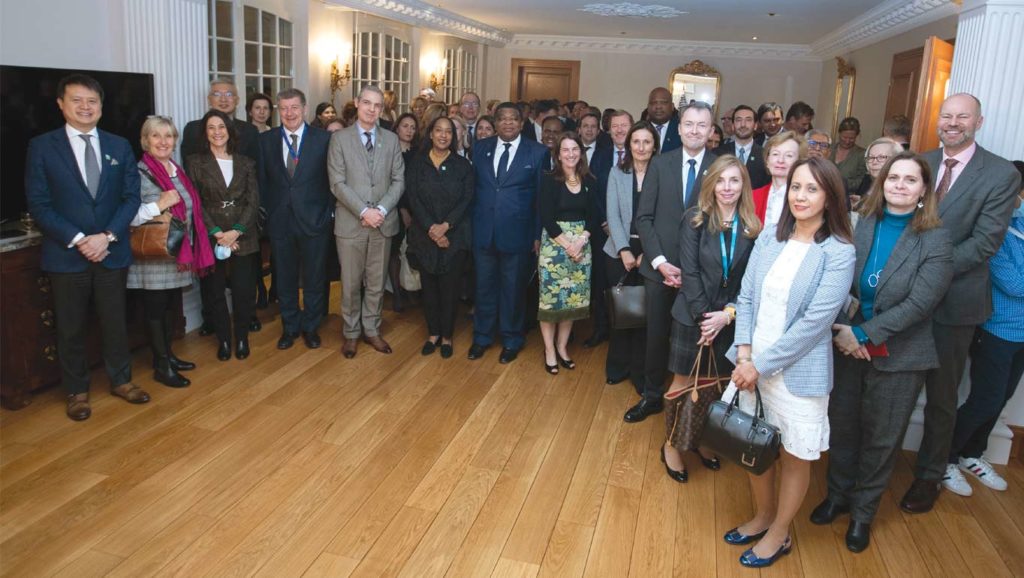 In addition to their individual commitments, Champions can set up or join IGC Impact Groups. Led directly by Champions, these multi-stakeholder working groups aim to amplify their own action and bridge gaps between missions, international organizations, civil society, academia and business. Impact Groups concentrate on systemic change across sectors in specific areas such as climate, trade, justice or representation. They identify gender-related blind spots and opportunities, and develop strategic objectives and action plans to promote gender inclusivity in policies, programs and practices.
The Representation Impact Group, for instance, focuses on equitable participation and representation at international assemblies and conferences. This work has included the development of a Gender Responsive Assemblies Toolkit in 2018, which is a reference collection of good practices and lessons learned across organizations. In addition, it has been the starting point for the development of the Gender Gap App (G-App), an open-source software developed by Women@TheTable which provides insights into speakers' demographics and participation. The Vienna-based Impact Group on Gender Equality in Nuclear Regulatory Agencies has taken collective action to improve gender equality and diversity in the workforce by implementing policies and initiatives to build a female talent pipeline and intensify efforts to recruit and retain women. A group of countries and organizations have signed or acknowledged a Charter that commits signatories to advocate for and support the development of more gender-responsive policies at the regulatory level.
Meanwhile, the Trade Impact Group illustrates how collaborations within the IGC can extend beyond the network. Co-chaired by Sierra Leone, Iceland and the International Trade Centre, the group's efforts culminated in the 2017 Buenos Aires Declaration on Women and Trade, the first ever declaration on trade and women's economic empowerment.Going forward, the IGC Global Board has set three strategic objectives: (1) to promote meaningful action against Gender-Based Violence, (2) to strengthen the Gender-Climate Nexus, and (3) to diversify the IGC network. Under the guidance of the Global Board and in coordination with the various hubs' steering groups, the IGC Secretariat has been amplifying the "I Say No To Sexism" campaign developed by the UN Office at Geneva in 2018, which has been complemented with the recent launch of the IGC "I Say No To Sexism Online" campaign in September 2023. The IGC is also working towards setting up Climate-Gender Impact Groups in each IGC hub to address the multifaceted interlinkages of climate change and gender (in)equality. 
In 2024, the IGC will pilot a new "Youth Champions" program funded by the US Permanent Mission in Geneva, to foster intergenerational exchange and learning. The IGC Secretariat continues to engage and inspire our community of Champions and focal points by organizing regular learning events, spotlighting Champions' initiatives in a monthly podcast and creating engaging content to stimulate organizational conversation, such as an upcoming "Gender Gym" toolkit to promote men's engagement for gender equality.
In the coming year, the IGC will continue to increase the scope and depth of its work to tackle both existing and emerging challenges. By fostering collaboration, driving innovation and deepening our engagement with feminist civil society and youth leaders, we will continue to dismantle barriers on the way to gender equality. We will harness the power of data-driven solutions and explore how we can leverage technology to amplify our impact. I invite all international leaders to join these efforts and contribute to our shared vision of a more just and equitable future.