This summer was marked in history with an alarming surge in wildfires, rising oceanic temperatures, and discussions surrounding "heat domes" and "marine heat waves" – all serving as stark reminders of the harsh reality of global warming.
The impact of these extreme weather events has been felt worldwide, with severe rainfall and flash floods wreaking havoc in Beijing, devastating wildfires ravaging regions like Corfu and Arctic Canada, and unprecedented heatwaves scorching Phoenix, Arizona. As these events escalate in frequency and intensity, they pose significant challenges to achieving international goals and national targets related to climate change.
The escalating heat and rising greenhouse gas levels are undeniable threats to our planet. Earth's temperature is set to rise further, with projections indicating a high likelihood of surpassing July's record in the coming year, partly due to the intensification of the new El Niño. Breaching the critical 1.5-degree Celsius threshold, agreed upon in the Paris Agreement, looms on the horizon.
While some regions may currently be spared from extreme weather, the consequences of a warming planet are inevitable and will continue to impact crucial sectors like health, food, nutrition, water, and the environment.
Given the severity of these weather events, early warning systems play a pivotal role. A mere 24-hour warning for an approaching storm or heatwave can reduce damage by 30%, and with an investment of $800 million in developing countries' early warning systems potentially preventing losses ranging from $3 to $16 billion annually, this cost-effective tool can save lives, curtail economic losses, and provide substantial returns on investment.
However, despite their proven effectiveness, only half of the countries worldwide have adequate multi-hazard early warning systems, and significant gaps in existing systems may hinder their effectiveness. United Nations Secretary-General António Guterres is committed to closing these gaps and ensuring comprehensive coverage of early warning systems.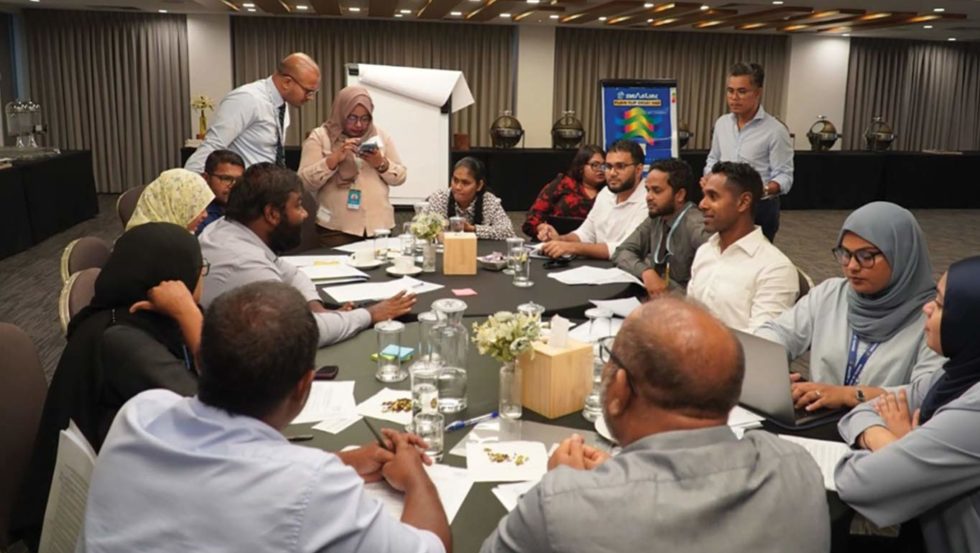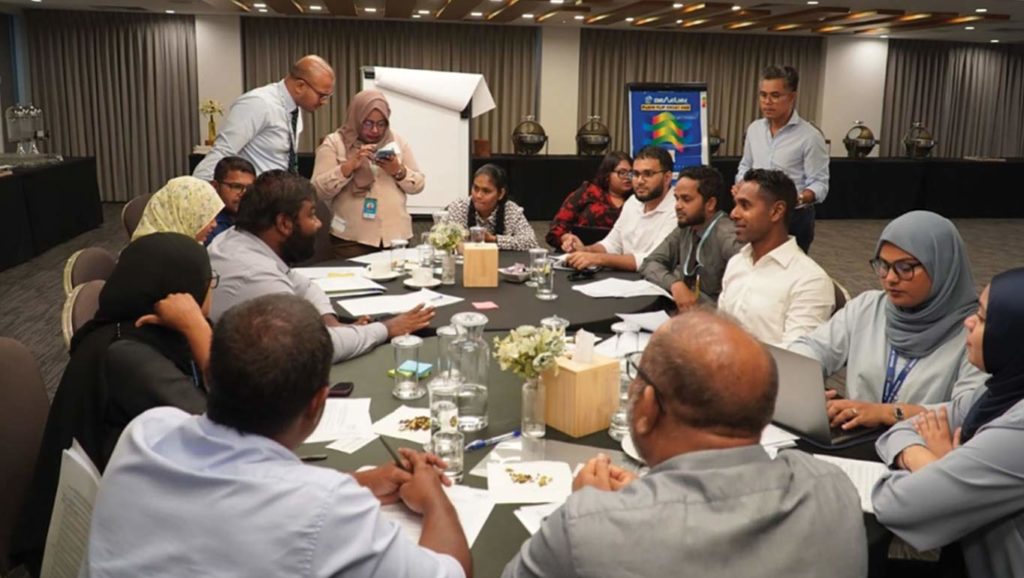 Early warnings for all
The UN SG's Early Warnings for All initiative is a groundbreaking effort to ensure, by the end of 2027, that everyone on Earth is protected from hazardous weather, water, or climate events through life-saving early warning systems. By adopting a people-centered, multi-hazard early warning system approach, work across four key areas is brought together under the initiative, including: risk knowledge, observations and forecasting, communication and dissemination, as well as preparedness to respond.
As we reach the midpoint of the 2030 Agenda,the urgency to address the climate crisis is undeniable. Extreme weather events increasingly undermine progress towards meeting the Sustainable Development Goals and fulfilling the commitments made in the Paris Agreement. Safeguarding individuals from these hazards demands prioritization of inclusive early warning systems, especially for vulnerable communities.
To ensure a comprehensive approach, our efforts must span multiple sectors: food security, clean energy, water and sanitation, good health, well-being, gender balance, and economic prosperity. Only through such a holistic approach can we protect those at risk.
The Early Warnings for All initiative is co-led by WMO and UNDRR and supported by pillar leads ITU and IFRC. Additional implementing partners include FAO, OCHA, UNDP, UNEP, UNESCO, REAP, and WFP.
The initiative raises political awareness of the need to invest in people-centered early warning systems to help countries to adapt to climate change. It also promotes collaboration and synergies across all partners working on early warning system implementation.
The Early Warnings for All initiative articulates four pillars for implementation:
• Pillar 1: Risk knowledge and management;
• Pillar 2: Observations and forecasting;
• Pillar 3: Dissemination and communication;
• Pillar 4: Preparedness to respond.
These pillars are aligned with recognized global guidance on the key components of multi-hazard early warning systems. This year has focused on the country-level implementation phase, with the key steps in the kick-off phase being of top priority.
Step 1- stakeholder mapping: to identify and map out all relevant stakeholders in the country, to clearly aid in defining roles, responsibilities, and gaps in engagement and coordination. The mapping includes government agencies, non-governmental organizations, academic institutions, private sector entities, communities at risk, and donors.
Step 2- national consultative workshop: to present the initiative, secure institutional buy-in, present ongoing early warning work in the country, identify an appropriate coordination mechanism, discuss gaps and priority technical needs for support. A key outcome is agreement on the most appropriate coordination mechanism for early warning systems and the identification of priority technical areas of support required.
Step 3- gap analysis: to identify the strengths and weaknesses of the existing early warning systems and highlight areas for improvement. A minimum core capability checklist developed by the Early Warnings for All initiative can be made available for the gap analysis at country level.
Step 4- national plans / roadmaps for technical support: the action plan or roadmap should set out how to bridge the identified gaps, and outline the key actions, technical support and capacity required to improve the effectiveness of early warning systems, as well as agreed timelines and budget.
Step 5- implementation, monitoring and reporting: to monitor progress in countries, and to strengthen reporting on Target G of the Sendai Framework, which tracks progress on early warning systems.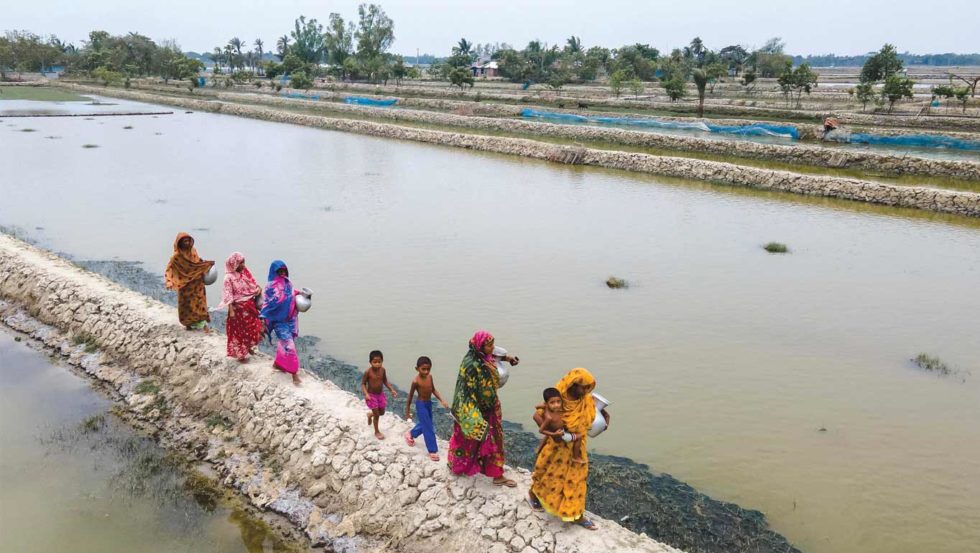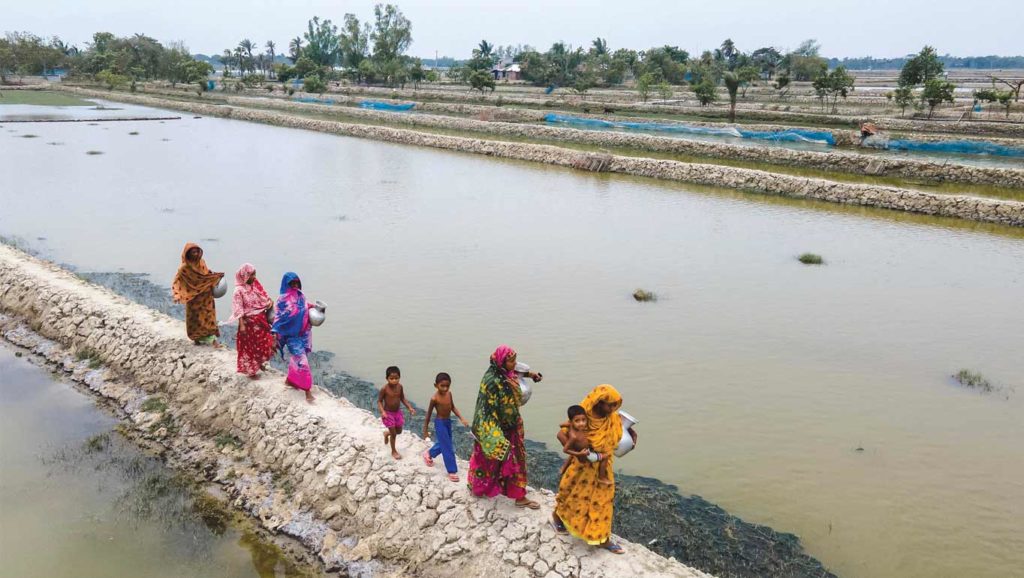 Spotlight on the Maldives
The Maldives held a national workshop (July 4, 2023), as part of its commitment to the Early Warnings for All initiative. The workshop brought together participants form government, local councils, civil society, the private sector, the UN Country Team and Early Warnings for All pillar leads. The event reviewed the current state of early warning systems in the Maldives, identified priority areas for action, and strengthened multi-stakeholder early warning coordination. Participants agreed to formulate a common agenda to guide the scale-up on national early warning systems, which will be implemented with the support of the partners of the Early Warnings for All initiative. Participants also engaged in the further elaboration of an UNEP-led planning exercise for a GCF early warning proposal.
Looking ahead
With COP28 around the corner, now is the time for the global UN community to unite and dedicate a concerted effort to the Early Warnings for All initiative, as we stand at a critical juncture in tackling the climate crisis and fortifying adaptation and resilience for future generations.