International Mother Earth Day is a single day in the year when the whole world puts the issue on the agenda. It is one day out of 365. It represents 0.27% of the whole year. This is nothing for something so important, but at least it is something – far better than nothing.
The present is so intense, complex and messy that it displaces the future. It is understandable: there are other burning priorities. Climate change is not seen by society or governments as urgent. If it were, factories should radically stop, cars should radically stop, planes should radically stop, plastic production should radically stop. Radically means today, just as we have started wearing masks from one day to the next. This is not yet feasible, and the only viable way forward requires a gradualist approach. In this gradualism lies the key.
If we focus on the remaining days of the celebration, it is worthwhile to look at the bigger picture of all stakeholders and their engagement: the public sector, the private sector and civil society – those responsible are not on Mars, but breathing right here, next to you.
myclimate is a Swiss-based NGO founded in 2002. Its focus is to enable climate protection with economic mechanisms such as carbon dioxide pricing and the integration of the externality into the market. Stephen Neff –myclimate's CEO- remarks that "Putting Mother Earth Day on the international agenda certainly raises awareness in civil society through media coverage and the promotion of initiatives in both the public and private sectors". And he adds that "A day like this is an important first step in the chain of events that must follow. The remaining 364 days are not as relevant, but the 365 days that follow are very relevant and win the game."
The role of the key stakeholder
It is necessary to make a commitment that goes beyond well-meaning, short-term oriented declarations, initiatives and promises that dissolve into thin air when confronted with reality. "More and more people are joining the movement and taking action every day. The Science Based Target (sciencebasedtargets.org) initiative and the incorporation of greenhouse gas emission reduction targets into the DNA of many organisations give me confidence that we are on the right track," Neff highlights.
After the breakthrough in 2015 with the Paris Agreement, global policymakers lost speed and ambition. Clear direction and aggressive policies are required, fast. The role of the public sector must be to play an important role in informing and educating civil society and those business leaders and decision-makers who can make a real impact for a better future.
The good side of Covid (?)
The side effects of the pandemic seem to have had a very positive impact. The numbers have seduced the social, governmental and business ecosystem. The reduction of around -7% of CO2 emissions worldwide may seem, at first glance, to be a very positive side effect indeed, however, the CEO of myclimate adds that "It is a bit cynical to take pride in a positive development that is due to a pandemic and which negatively affects those who are already at risk due to climate change."
"In myclimate we have addressed this difficult issue by being in very close contact with our project partners and helping them to address the challenges they face in their social, governmental and business ecosystems." He adds: "Our support activities range from purchasing emission reductions for customers in the future to offering expertise where we can, with a focus on initiatives such as 'Shape Your Trip' and 'Cause We Care' that involve many partners in the tourism ecosystem."
Let's go green the missions
Just as almost all states have permanent missions based in Geneva to defend economic and human rights interests, the future of these missions, according to Neff, would entail expanding and integrating environmental affairs into their diplomatic work. "The demand for climate justice, an integral part of the Friday's for Future movement, can also be seen at a United Nations level before, during and after the negotiations at every Conference of the Parties (COP) meeting. From this perspective, environmental affairs are already embedded in international diplomacy," he remarks.
We discovered that myclimate has an online function that allows people to calculate what their carbon offset consumption is. This works if people proactively approach this technology. And according to Neff "It is also feasible for manufacturers of cars, planes, cruise ships to incorporate this technology to permanently and mandatorily inform their users of the level of carbon offset consumption they are making." He mentions that "It might be a possible game-changer. We have already been integrating these software solutions into the product offerings of insurances, food providers, equipment manufacturers, just to name a few."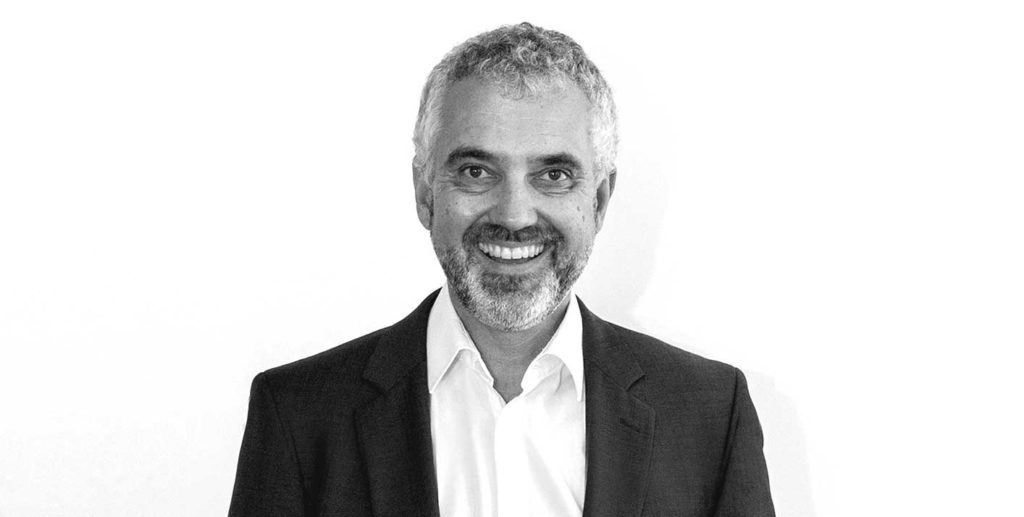 The final question
To finish the interview we tried to constructively corner the Head of myclimate by asking him if he had to point out on the map today where the priority of the climate change agenda would be, where his finger would fall and what would be the very first and concrete action to take. His answer was quite straight: "We do not need to point at a map. Just look out of your home or office window. The change needs to start with us. Switzerland has one of the highest CO2 emission per capita in the world. Secondly, we need to accept that time is running out. That was made clear in the last IPCC report. Thirdly, we will need clear and well thought-out legislation at a local level to tackle CO2 emissions. For this to happen, we will most importantly, all need to accept responsibility for the problem at hand. Anything else could be construed as treason to the coming generations."