170 years of daily publication, 132 Pulitzer Prizes, more than 9 million subscribers, managed since 1896 by the Sulzberger family and currently considered the second most important newspaper in the world, after USA Today and before The Guardian. The impact of what its executives have to say about the company, the industry and the audience is somewhat of a trendsetter. Here is what one of the key voices was able to share with us.
What does UNESCO's Global Media and Literary Information Week at the New York Times represent?
This is an important initiative by UNESCO to shine a light on the issue of literacy and the importance of a flourishing independent media. This is especially important at a time when journalists are often threatened and trust in the media is diminishing.
It's a dangerous and difficult time to be a journalist. The risks are particularly high for journalists who continue their work in places where they face expulsion, arrest, surveillance and significant danger. Equally, we see online threats and unacceptable harassment directed towards journalists as they seek to hold power to account through their work.
It is therefore critical we nurture high levels of media literacy. This includes online and social education so readers can identify disinformation, and access to good quality, impartial news, critical analysis and a breadth of opinion. And it is important readers can access this from their local news outlets, through their online discovery and news consumption, and from outlets like The New York Times. This is why we've recently announced an effort, led by our former Executive Editor Dean Baquet, to cultivate a local investigative fellowship, to help address the crisis in local news, and to initiate an employee giving program with the goal of supporting quality journalism in the places that need it most.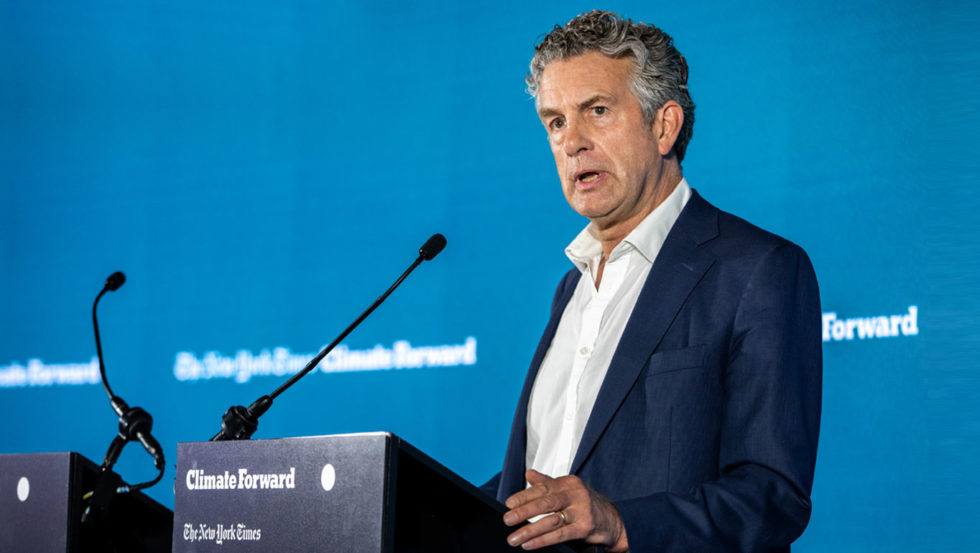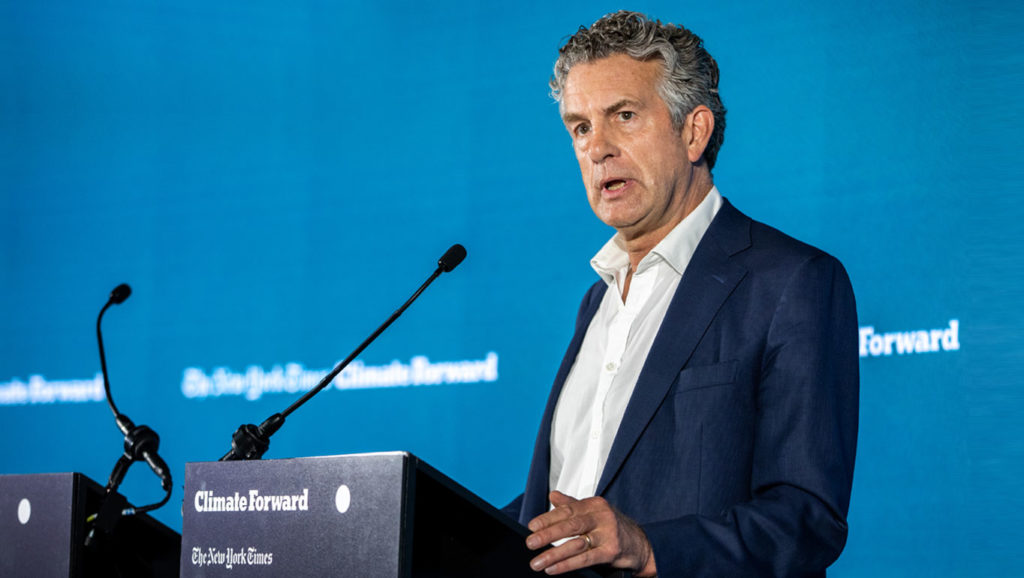 Nurturing Trust is this year's theme presented by UNESCO. How is it to lead an organization that produces information in a time when veracity is constantly being challenged?
Trust is essential in the face of disinformation and an increasingly polarized media landscape. In a time when democracies are diminishing, readers need sources they can turn to for impartial, accurate information, and this is even more challenging with the fragmentation of news diets, government-sponsored news, and dishonest actors on social media platforms.
It's why our newsroom invests in deep, on-the-ground reporting from regions like Haiti, Iraq, Afghanistan, and so many parts of the world that otherwise go under-reported. It's why we put resources behind visual investigations, years-long research, live briefings, and into channels like Telegram and podcasts. By providing a range of authoritative sources we hope to find readers where they are, and provide them with the rigorous, independent news they can expect across all Times products and platforms.
How do you ensure that the output of the New York Times is free of bias and error?
Nothing is more important than maintaining our readers' trust, and so the volume and sophistication of fact-checking we undertake is constantly evolving. We've recently invested in expanding our robust Standards operation, one that is already one of the largest in journalism, and roughly tripled its size.
Standards already play an important role in setting guidelines for our journalism, training journalists, weighing in on ethics, fairness, and style. The department is now reviewing significantly more stories before publication and providing greater oversight and consultation in areas beyond traditional articles, including audio, video and TV.
And of course, we hire smart journalists and editors, who are the first line in keeping our journalism independent and free from error. We look for expertise across our newsroom, and hire lawyers to cover law, doctors to cover health, and former marines to cover war, as an example.
After 170 years in business and leading the ranking with 132 Pulitzer Prizes, what would be an ambitious achievement for the company?
We believe there's a market of 100 million potential curious, English-speaking readers willing to pay for news. Right now, the Times has 9.2 million subscribers, and we believe we are well on our way to 15 million subscribers by the end of 2027. We endeavor to make our without fear-or-favor journalism, our recipes, our sports coverage and our games worth paying for, by helping people make the most of their lives and passions.
According to the American Press Institute, 4 out of 10 readers read only the headlines. Is the volume of information driving this readership to increase?
We know people consume news in different ways. We also know that Times subscribers are deeply engaged with our content. Certainly, significant and enduring news moments such as the war in Ukraine and the pandemic drive more people to the Times, but we're equally seeing an uplift in readership through formats such as video, live briefings, blogs and newsletters to engage readers, no matter their habits or depth of interest, and to encourage their return.
While News is core to our business, we're also aiming to make The Times indispensable to an ever-widening group of people through products like Cooking, Games, Wirecutter, and The Athletic – even as news engagement ebbs and flows.
Looking ahead, if you had the opportunity, what is the news you would like The New York Times to announce by the end of this year?
We're aiming to be the essential subscription for curious readers looking to understand the world. And to do that, we have to continue to diversify our workforce to better reflect the society we serve. I look forward to us making good progress on the commitments we've made to make The New York Times even more diverse, equitable and inclusive.