Patricia Espinosa is the Executive Secretary of the United Nations Framework Convention on Climate Change (UNFCC) since 2016. Before joining the UNFCCC, Espinosa was Diplomat for Mexico and former Secretary of Foreign Affairs.
You took over the leadership of the UNFCCC secretariat in 2016. Since that time, how has the organization changed?
The organization has always been evolving since it was created in 1992. But I, along with the entire management team, worked very hard over the past six years to undertake a thorough review and consolidation of our structure. After the Paris Agreement, the organization's main challenges focused on the completion of pending negotiations and, in particular, the conclusion of the rulebook on key areas –such as carbon markets and transparency. This phase was successfully completed in Glasgow at COP26, which allows our entire process to move on to a new, critical phase: implementation. The goals agreed upon at previous COPs now have a secretariat that is better able to assist in the implementation of the goals of both the convention and the Paris Agreement. This evolution has been the main change of the organization during my time here.
What is your greatest professional achievement, since you have been at the helm of the secretariat?
The most important achievements are always collective and, in this case, belong to the secretariat as a whole. Concluding the Paris rulebook is certainly something we should all be proud of. But I was also very pleased and grateful to see staff rise to the challenge of each COP session, especially the strenuous efforts that made it possible to hold COP25 in Madrid, after the Chilean government was compelled to cancel its plans to host that conference. I would also highlight the amazing work the secretariat did over the past couple of years –and continues to do– in order to carry out its responsibilities despite the challenges posed by the COVID-19 pandemic. Adapting to the changes caused by the pandemic was not easy but the staff has made it work.
You were recently presented with the Hillary Clinton Award (2021) for advancing women, peace and security, and you are an International Gender Champion. How is gender equality in the climate change negotiating process being advanced?
There is still a long way to go, but significant progress has been achieved to foster gender equality in the field of climate change. Parties to the UNFCCC have recognized the importance of having men and women equally represented in the UNFCCC processes. Additionally, governments have started developing and implementing climate policies that are gender responsive. This shift in climate policy was kickstarted by including the link between gender and climate change in the Paris Agreement, and dedicating an agenda item to this topic in the Convention. While this progress is welcomed there is still, as I said, much work to do. Women and girls are at the heart of the climate emergency. They are more reliant on natural resources for their livelihoods, often have the least capacity to respond to natural hazards, and, as has been thoroughly shown by research, impoverished women are more likely to face higher risks from the impacts of climate change. For these reasons it is vital that women participate in decision-making processes on climate planning and implementation.
Women play vital roles in their households and communities, increasingly as acknowledged leaders and successful entrepreneurs, and always as irreplaceable pillars of family and community life. They are ideally placed to promote sustainable practices: the scope of their local knowledge is essential to implementing realistic and effective policies. Overall, I am pleased with the progress made so far, however, it is not enough. We must continue to ensure that women are part of the process in combatting climate change.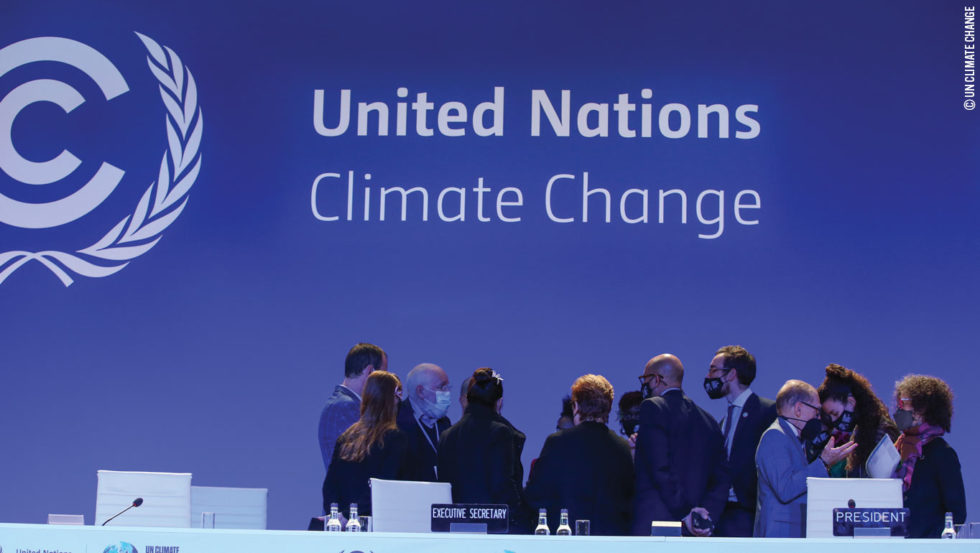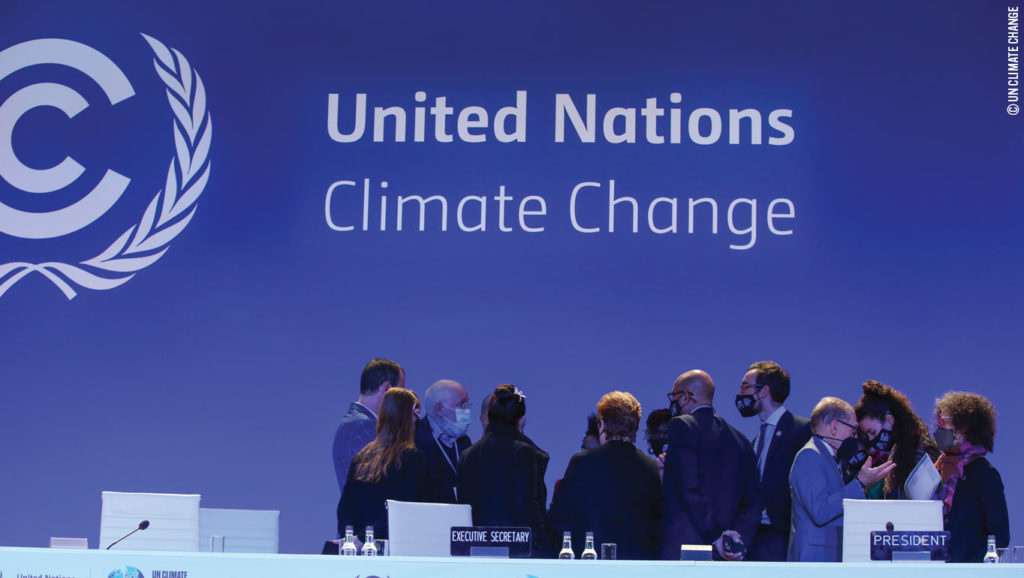 The last conference in Glasgow made some significant strides toward realizing the goals of the Paris Agreement. What more needs to be done? What lies ahead and what does the future look like?
The COP26 in Glasgow was successful in providing finance, completing the Paris Agreement rulebook, and enhancing transparency. That being said, we are still far off the trajectory of stabilizing the global temperature rise to 1.5 degrees Celsius. In order to achieve the 1.5 degree limit we must make transformational decisions with an emphasis on mitigation, finance, and adaptation and loss at COP27. We need more ambitious climate action this decade to mitigate the impacts of climate change. The crucial goals of reaching a 45 per cent C02 emissions reduction by 2030 and carbon neutrality by 2050 need more ambitious nationally determined contributions (NDCs).
At COP27, it is of vital importance that we organize a new global goal on finance to support countries' efforts to meet their commitments under the Paris Agreement. Without proper investment, those commitments will not be fulfilled. Additionally, all countries, cities, companies, and financial institutions must decarbonize their portfolios. A key challenge is to support countries that have suffered losses and damages from climate change and help them adapt to new and ever-growing climate challenges. Damages, losses, and adaption need financing beyond what is currently available. Continuing the steps taken in Glasgow at the next COP is critical.
The UN Climate Change conferences — COPs — are enormous events on a gargantuan scale, with tens of thousands of participants representing governments and an increasing number of so-called stakeholders. If you were asked to describe the conference to someone who has never been there, how would you characterize it?
It's a truly inspiring event. Seeing the world come together to address climate change gives one hope that meaningful change can be achieved. Seeing the number of Parties and the sheer diversity at a climate conference makes one even more aware of the importance of multilateralism in combatting climate change. The advance of our collective efforts to address climate change and the overall success and health of multilateralism are clearly linked. Moving climate change forward is also crucial to address other key priorities, such as advancing the Sustainable Development Goals. COPs reaffirm that a collective, deliberative approach, based on mutual respect and commitment, is essential to bring about a truly sustainable future.