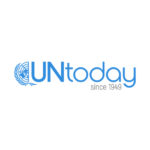 Last month, the UN Pension Fund launched a new app for annual recertification of pension eligibility.[1] This app is an alternative to the current paper recertification process, allowing retirees to  use electronic facial recognition technology (FRT) for biometric identification. The Fund portrays this app as a "convenience" for retirees that will "simplify their experience".[2] However, there is little in this announcement or the materials that accompany it to reassure those who worry about risks associated with FRT, including misidentification due to built-in gender and racial biases, loss of personal privacy, misuse and theft of electronic data, and the inordinately high energy use of some FRT systems.[3] My search of the publicly available UNJSPF documents on its FRT initiative left me with four questions. 
Accuracy – Electronic facial recognition systems "learn" to distinguish faces by being fed enormous numbers of photos from the internet and other sources. These inputs do not include all ethnic and racial groups in equal proportion.  As white, male faces dominate, FRT has been found to be more accurate in making distinctions among them – and commensurately less so in distinguishing faces of non-white people and women. This algorithmic bias should be a special concern for an international organization with staff hailing from, and retiring to, every corner of the globe. How accurate was facial identification in the Fund's pilot project of this app? What procedures will it put in place to protect retirees who may be misidentified? 
Security – The vulnerability of the UN Pension System was brought to light by a cyberattack in October 2019. While unsuccessful, the attack provided a reminder of the risks. So did the hacking of Clearwater AI, a start-up whose billions of photos compiled for facial recognition technology in 2019 fell into the hands of hackers. Though there are many calls for regulation of FRT, it is currently unregulated. How will the Fund shield this highly personal form of data from uses not specified or anticipated when retirees sign on? 
Efficiency – The replacement of a paper process with an electronic one may at first glance appear to boost efficiency. However, the reduction in paperwork and staff time must be evaluated against the app's cost, energy requirements, and consequent environmental impact. My own research did not turn up any cost estimates. The app is projected to run on blockchain, a technology that allows secure transactions to be completed without the involvement of an intermediary. Blockchain is today used for cryptocurrencies, such as Bitcoin, where its energy requirements are legendary. (A single Bitcoin transaction uses the equivalent of two 14-gallon tanks of gasoline in an average American car.) Other types of blockchain systems require less energy, but the redundancy underlying all types of blockchain makes these systems more energy intensive and environmentally damaging than centralized alternatives.

[4]

When savings in staff time are netted against increased energy use, environmental damage, and the cost of the new system, what is the overall efficiency gain, or loss? Would the Fund's new option for uploading documents via Member Self Service provide a simpler and more efficient solution? 
Coercion – The January announcement describes the app as voluntary for all retirees. Since many UN retirees are not computer savvy or lack the latest technology, this is good news. However, other UNJSPF documents provide different messages. In January 2020, a press release stated that the app will apply to all new retirees, with no mention of a paper option.

[5]

In August another UNJSPF release stated that "… not all our beneficiaries will be able to take advantage of the new solution …. so certification will still be available as an option."

[6]

This option would seem to apply only to those who cannot use the app, not to those who do not wish to. That same release stated that that the app would "gradually replace" the paper process, suggesting that it will become mandatory for all retirees over time.
It is troubling that the UN, a leading defender of human rights, would launch a major initiative in FRT without having acknowledged the risks or shown how it will mitigate them. Moreover, there are wide calls for regulation of FRT, including from the UN's own Special Rapporteur on Genocide and Racism.[7] The UN should be at the cutting edge of ensuring that such regulations are in keeping with its human rights treaties. The Pension Fund should make public information needed to address questions regarding the app's accuracy, security, efficiency, and cost.  It should also clarify the app will not replace the current paper process, i.e., will remain optional for all retirees.
 __________________________
[1] UNJSPF, "The UNJSPF Digital Certificate is now Live," January 29, 2020.
[2] "Message from Rosemarie McClean and Pedro Guazo on the UN Pension Fund," UNJSPF, December 31, 2020.
[3] Martin, Nicole, "The Major Concerns Around Facial Recognition Technology," Forbes, September 25, 2019.
[4] Lexology, "As Blockchain Technology Use Surges, So Does the Energy Required to Power It," King and Spalding LLO, Jun 14, 2019.
[5] UNJSPF, "Modernizing Pension Processes: UNJSPF and ICC launch pilot project for facial recognition," 29 January 2020.
[6] UNJSPF, "Facial Recognition and Blockchain to Replace Gradually Paper: UN Pension Fund Enters Digital Age," 28 August 2020.
[7] Fallon, Katy, "UN Warns of Impact of Smart Borders on Refugees," The Guardian online, November 11, 2020.