Between 2007 and 2012, you had the opportunity to chair important negotiations at the WTO, where you proposed innovative ideas linked to negotiation management and particularly physical movement as an instrument of multilateral diplomacy. What can you tell us about this?
For almost six years, I have indeed had the privilege to lead the renegotiation and extension to emerging countries of the WTO Government Procurement Agreement. In negotiations, there are a few key ingredients, which are critical if one wants to be successful over the long term. The capacity to generate trust, to listen deeply, to bridge cultural divides and to master the capacity to add value for all the parties involved is vital, when it comes to building consensus. So is the understanding that movement in the formal part of the negotiation often develops outside of the room, during the essential informal phases of the process.
Given the fact that physical movement has a proven effect on cognitive ability, creativity and comprehension, I thought that it might be relevant to put this neuroscientific reality into action by doing some informal exploratory work with delegates outdoors, aside from the more traditional indoor-held meetings.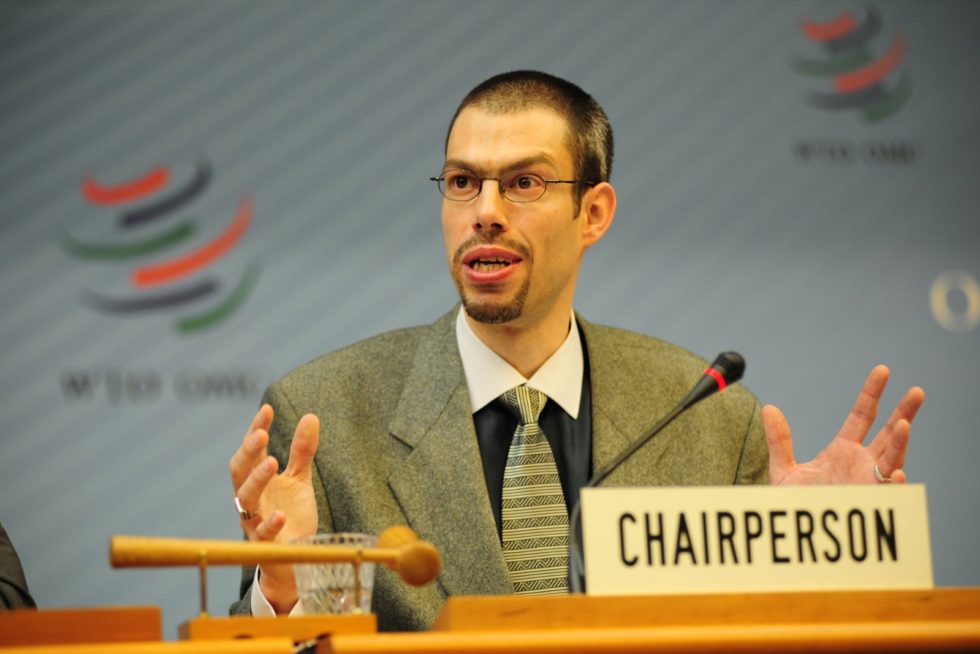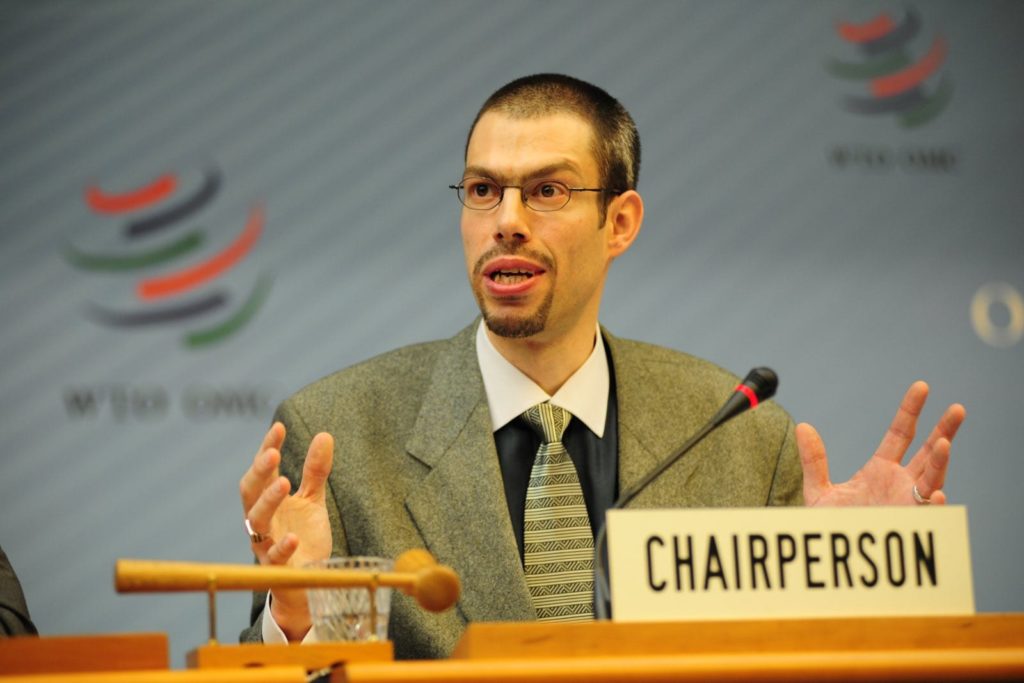 Obviously, negotiation positions did not just change. Geopolitical and geo-economic stakes were very high, as government procurement is at the interface between key areas of policy such as good governance, trade, development, value for money and, increasingly, the sustainability transition. As chairperson, my role was to help all parties involved to find the specific mix of ingredients, which would ultimately allow them to move from purely distributive to value-creating, positive-sum dynamics.
Several times, we collectively flirted with disaster. However, innovative ideas were floated and sparks were created, both inside and outside the meeting rooms. Willingness to explore further was generated as we were, literally, on the move. Some breakthroughs and groundbreaking concepts were ultimately pivotal in finalizing the December 2011 $100 billion deal involving 42 countries and were originated on informal journeys.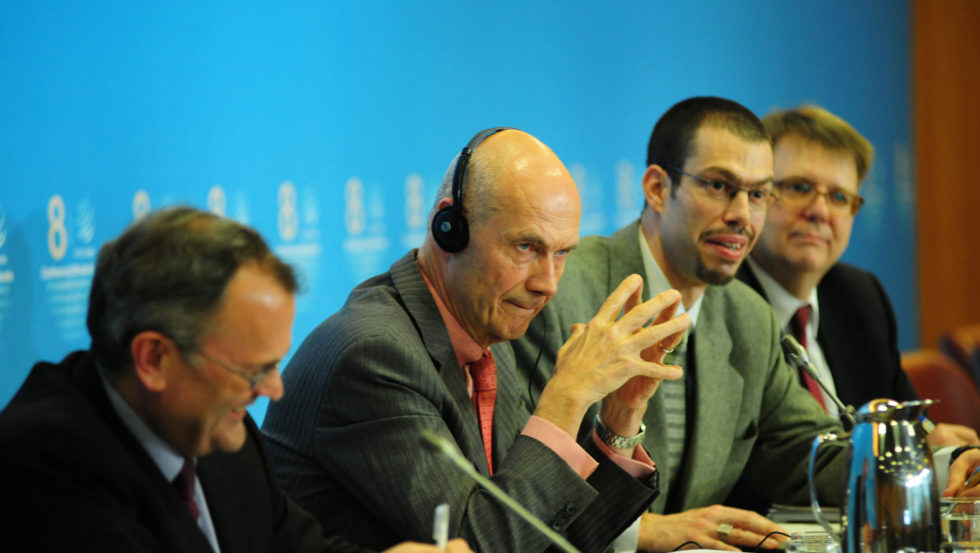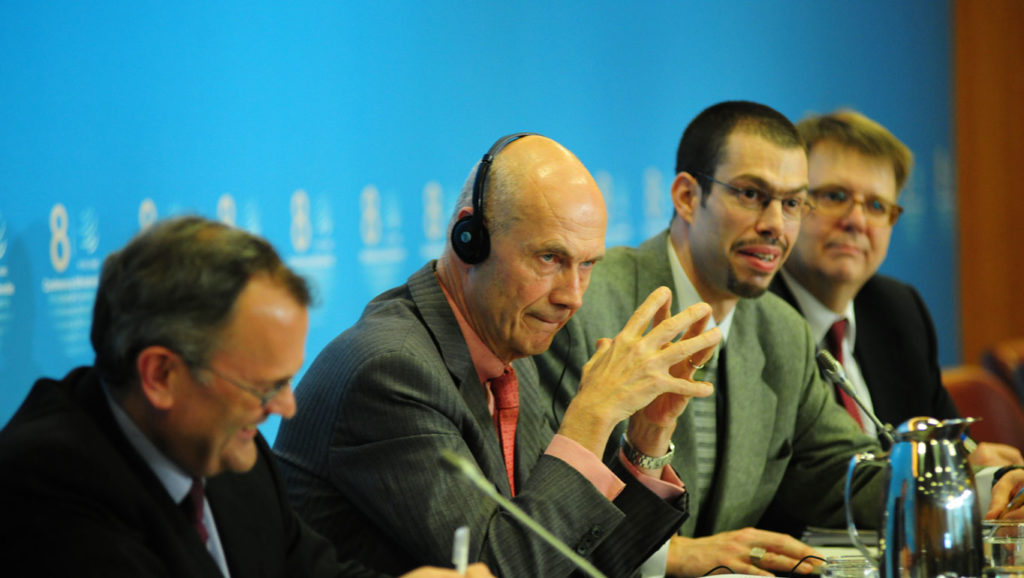 Diplomacy and its social status are associated with big, modern and expensive cars. The humble bicycle seems a stark contrast in comparison. You cycle to every meeting, class or seminar, whatever the weather. What message are you trying to convey by doing this?
It is my conviction that we need to redefine what we value when it comes to leadership, whether it is in diplomacy or any other line of work. In my opinion, we need more humbleness, agility and authenticity. More servant, collaborative and compassionate leadership. More environmental consciousness. I always thought that to be trustworthy one has to walk the talk (or to cycle the talk) and to lead by example. Gandhi said it best – be the change you want to see in the world.
Whilst I obviously couldn't always cycle when I traveled the world, nor ignore protocol altogether, I just felt that whenever I could, I would send a symbolic message by turning up with my bicycle. Beyond helping me to keep in physical and mental shape, making me much faster than any four-wheeler in a busy city such as Geneva, it often proved to be an amazing icebreaker when I came into the room with a cycling helmet under my arm. Hard to find a better net-positive combination!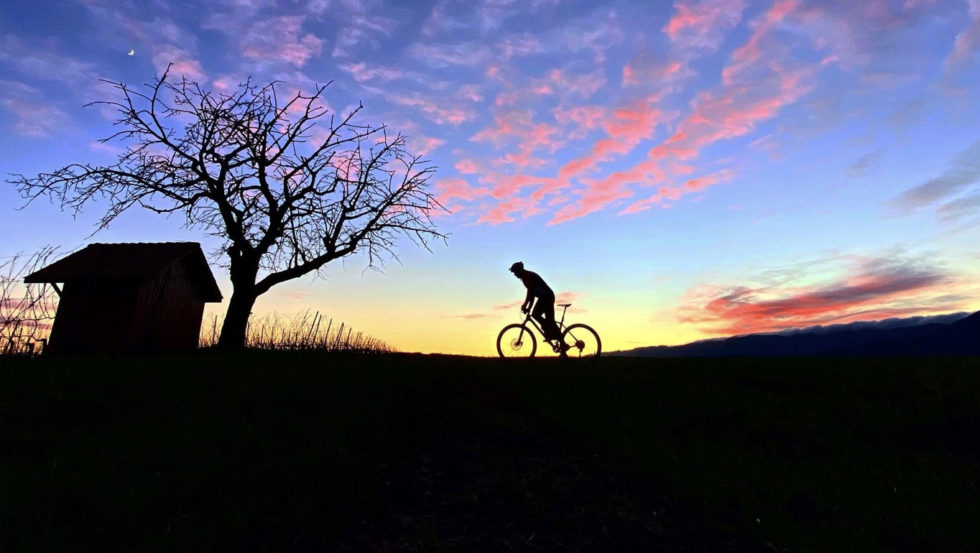 In what way do you think all people (civil servants and not) could be encouraged to use a multimodal means of transport?
Science shows that we are at the crossroads. As UN Secretary-General António Guterres stated at COP 27, our planet is fast approaching tipping points that will make climate chaos irreversible. As systemic conditions for life on earth are shifting, we need to reinvent ourselves. Since the world has largely undergone urbanization and considering that this trend will likely continue, we must find ways to redesign the metabolism of cities. We must also consider regenerative actions to reverse the damage inflicted on ecosystems so far.
Amongst others, this transition should translate into a transformative ambition when it comes to the way we commute. Movement within and around an urban area should expand the current conception of urban ecology. It should, in other words, equate to more happiness, improvements in mental as well as physical health, while holistically considering the larger footprint cities do have.
The only solution I have found, permitting me to tick all those boxes, is to opt for multimodal means of transport – the capacity to seamlessly integrate the use of both public transport and the bicycle. This shaves off significant time on every journey while adding fitness, joy and ideation to my days. This is why I have opted for a foldable Brompton, which I brought back from my time as a Swiss diplomat in London. To me, this magic bike literally equates to a modern version of the flying carpet!