1.35 million victims yearly.
One life lost every 24 seconds.
Over 500 children loosing their life everyday.
Road traffic crashes are a global crisis that disproportionately affects young people especially in low and middle-income countries. Preventable road crashes are the world's first cause of death for children and young people aged 5 to 29 years old. Additionally, over 90% of these victims come from Low- and Middle-Income Countries (LMICs) mostly from the African Continent.
Making roads safe where governments lack in capacity is the specific role of the United Nations Road Safety Fund (UNRSF). Set up in 2018, the Fund is concerned with the financing of lifesaving road safety projects in LMICs, pursuant of SDG 3.6 to "halve road deaths and injuries by 2030". From the creation of safe school zones, the implementation and enforcement of speed management at the national level, to increasing environmental and road safety standards of vehicles imported in LMICs, and much more, the Fund is working across all the 5 pillar of road safety to disrupt this global crisis. As of today, it is present in 50 countries worldwide, with 37 high-impact projects.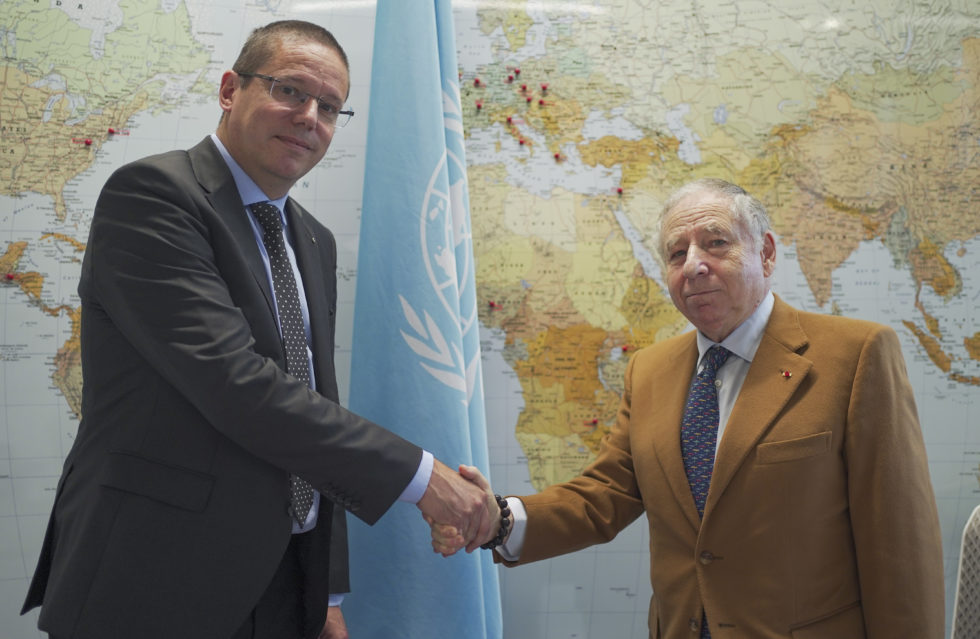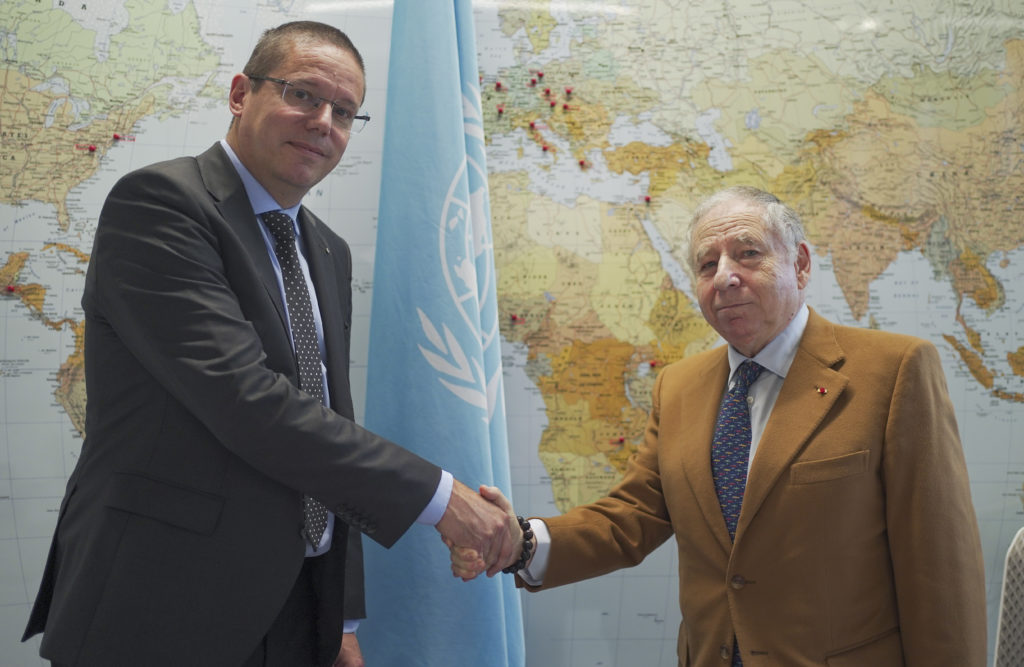 Since its creation, the Fund has been conceived as a catalyst for road safety funding worldwide. In this regard, its operations are divided between resource gathering, which takes place throughout the year, and project financing, which instead takes place once a year through the yearly call for proposals. At a first stage, the latter is solely dedicated to UN-agencies willing to implement road safety projects, according to their specific expertise (here an example of a project implemented with UNICEF). Once the Fund has awarded financing to the most impactful ideas within the pool of proposals, partners from the private sector, academia, and the civil society are then invited to work alongside the beneficiary governments and the implementing UN agency.
Interestingly, the majority of UNRSF funding (around 70%) comes from the private sector or individual donors who believe in the Fund's mission. Many of UNRSF fundraising initiatives focus on leveraging the power and reach of multinational private companies to involve individuals willing to make a difference in the road safety domain. This is exactly the framework under which Allianz Suisse and the UN Road Safety Fund have (just today!) signed a partnership.
As a world leading insurance service provider, Allianz Suisse AG J. Raemy is well aware of the staggering numbers behind the road safety crisis. The group provides sustainable products and services to customers and communities worldwide, preparing them to face what life has to offer everyday. Making roads safe for children worldwide is something that Allianz Suisse is rightly proud to do in partnership with the UN Road Safety Fund. The newly signed partnership in this sense will involve Allianz customers, empowering those who want to bring a positive change to the road safety domain. In particular, UN personnel interested in contributing to the cause will have access to preferential treatment from the insurance group.
But what is this partnership all about?
It is very simple. Any Allianz customer willing to contribute to the road safety cause, thanks to the agreement between the two entities, will now have the opportunity to donate a percentage of its insurance premium in support to the UN Road Safety Fund. To do so, dedicated hotline and email address have been opened by Allianz for new and existing customers interested in knowing more and participate to the initative (more info here)
Not only, Allianz is offering tailor-made insurance solutions to each new and existing customer working at the United Nations Office in Geneva. Any UN Staff member, be they temporary or permanent staff memebrs, consultants, or interns working at the United Nations Office in Geneva will have access to preferential rates to household, liability, building and vehicle insurance contracts. A 100 or 200chf voucher is also included for any second contract issued under the framework of the partnership with UNRSF. Further, Allianz will provide free consultancy on pension and tax optimization plans.
Empowering individuals to make small contributions to face global challenges is just a way to raise awareness while doing good. Small donations may not change the world in one day, but, one by one, they can add up to reach consistent amounts of resource. They are invaluable for thousands and thousands of children, and other road users worldwide. To know more about the work of the United Nations Road Safety Fund, please visit this link. If you are interested in participating to the initiative with Allianz Suisse, you can call at +41 58 357 78 25 or +41 58 357 78 66; or drop a line at: saferoads@allianz.ch