During the ongoing coronavirus emergency, extraordinary measures may have been necessary so that national leaders can make rapid and vital decisions that have had a restrictive effect on how we enjoy freedoms.
But these measures should be short-term only. They must not become the norm. As many countries begin to lift their lockdowns, power must be returned to national Parliaments.
It is true that most of us have been willing to sacrifice a little bit of freedom if it helps to save lives, including ours, lighten the burden on our health systems, or even protect our economies. After all, this pandemic has seen millions of us stay at home, hand over personal data, even change the way we live and work.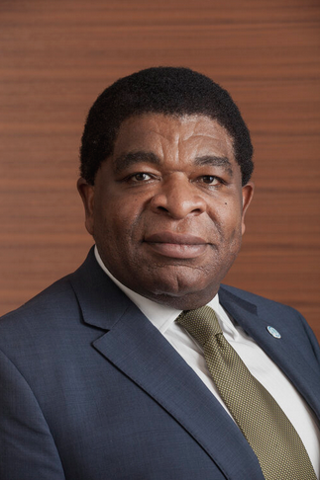 Health can hardly be characterised as controversial. . Nobody can legitimately challenge the rationale for protecting people's health. And while we may differ in our modalities, we should all be able to rally behind such a noble objective. That is also why Parliaments and thousands of their members around the world have changed the way they work, often using the latest video technologies. The robust way in which parliaments have thus responded to the crisis bears testimony to the vitality and centrality of parliaments in any governance dispensation, especially when, more than ever parliamentary scrutiny is essential.
Unfortunately, some national leaders have seen this crisis as an opportunity to increase their executive powers and encroach on those functions that accrue to parliaments. Taking more power for themselves, they claim a need for strong leadership in the very best interests of their citizens. By some calculations, at least 84 governments have introduced emergency laws, giving extra powers to the executive (link). The autocrats are grabbing power.
By tolerating these power grabs, however, we are storing up problems for the future. As the lockdowns begin to lift, our societies have some difficult questions to answer. What is the best way to protect our societies while we have not conquered the virus? What risks are our societies willing to take? Who will win and who will lose in our post-coronavirus societies?
Parliamentary democracies will do a better job of answering these questions than an autocracy ever can. Nobody claims that parliamentary democracies are perfect. But open discussion tends to allow a better flow of ideas, insights, and information, making it more likely that our societies will arrive at a better solution. For this very reason, parliamentary democracies tend to have stronger, fairer, more stable, politics, societies, and economies.
The representative nature of our parliaments means that these solutions are good for a wider range of people, not for one limited group. This is another reason why we need to make our parliaments as representative as possible of the people, especially in terms of age and gender. Our parliaments become more inclusive. Our societies become much fairer. Afterall, is it not said that parliaments should mirror the society in its composition, diversity and interests? Is that not the basis of its legitimacy?
And if our leaders are unwilling or unable to draw the right conclusions, then democracies offer a smoother change of political leadership. Accountability – through parliamentary scrutiny, the media, civil society, and elections – is a major pressure that requires our leaders to achieve the best results. If not, they lose power, usually through an election. Authoritarian systems, on the other hand, tend to shield their leaders from accountability, making mistakes and poorer judgements much more likely.
VENTING ANGER AND FRUSTRATION
Democracy is not a product that we can sell from the shelf, like a watch. We cannot ever say that it is complete. It will always need improvement and that is especially true right now, when populism and fake news are distorting our politics.
But we need democracy now more than ever. This pandemic is changing our societies and economies, sometimes beyond recognition. It is hammering our economies, destroying jobs, and exposing our inequalities. And we still have massive challenges to come. How will this crisis affect trade, globalisation, and economic production, for example? How will we restructure our economies? How will we take care of those who have lost their jobs?
Some leaders say this crisis will need an indefinite period of strong and what we could term autocratic government. But this claim is false. Instead, we need wise and empathetic government. We need governments that will care about their citizens. More often than not, parliamentary democracies tend to produce such governments that deliver for all the people, not just a select few.
Many of the world's more autocratic leaders have failed to tackle this coronavirus effectively. And this is not a coincidence. When a government cares more about power than service, then it ceases to care. Worryingly, some autocratic leaders have already tried to avoid the blame for their failures, by blaming refugees, other countries, and more.
But these leaders are right to fear the pent-up rage and anger that will likely follow. The widespread economic crash, and accompanying anger, will likely smash our societies even more. The autocratic response is often to crack down even harder. The democratic process allows this anger to be heard and drive an effective response. It allows the necessary changes to be made. That is why democracies tend to be more stable.
This is an important and delicate moment. Autocrats may have seen an opportunity for more power, but over many centuries, democracy has demonstrated its ability to adapt. Democracy produces better, more stable and inclusive, government. People and Parliament must demand that autocratic power grabs are extraordinary and temporary only. I argue therefore that what is needed today is more democracy if the world stands a chance of overcoming the current crisis and its aftermath. Parliaments are central to that dispensation, if we want to move from the fire-fight mode in which we are now to a fire-proofing mode.