Jan Beagle began her career as a New Zealand diplomat. Subsequently she served in many senior positions in the UN Secretariat, UNDP and UNAIDS, including DDG of UNOG, DXD of UNAIDS, and USG for Management. In 2019, Ms Beagle was elected Director-General of IDLO.
What has kept you motivated through such an extensive career, starting as a New Zealand diplomat, then in multiple senior UN roles, and now as the head of an intergovernmental organization?
I was fortunate to start my career in the Foreign Service of New Zealand, a country committed to multilateralism and the promotion of human rights and social justice. As a young delegate I worked across multiple issues and began developing relationships across all regional groups. I have seen first-hand the impact that multi-sectoral and multi-stakeholder responses can have in addressing global crises and especially in addressing the inequalities and discrimination that are at the root of most conflict and deprivation. In all my positions I have worked at the interface of peace and security, development, and human rights. I have focused on defending vulnerable populations and focus my passions towards advancing gender equality and the empowerment of women and girls. I have also been inspired by numerous dedicated colleagues.
Can you describe IDLO's journey and highlight some of the organization's major achievements?
This year is IDLO's 40th anniversary. IDLO has evolved from a judicial training institute to the only global intergovernmental organization exclusively devoted to promoting the rule of law to advance peace and sustainable development. We work in all regions across multiple legal systems to strengthen institutions and increase access to justice. We have an integrated approach combining research, programming and advocacy, and over half our work is in fragile contexts.
How are you adapting and responding to emerging challenges in the evolving global landscape?
I was elected DG just as the Covid pandemic began, which exposed very starkly existing global inequalities and major trust gaps in many societies. IDLO was able to pivot its activities to focus, with our partners, on key justice issues, including the effect of pandemic restrictions on access to health and food security, increased corruption, gender-based violence, and e-justice solutions. We emphasize people-centered, whole- of-society approaches based on evidence. We also work with customary and informal justice systems where most people turn for their justice needs, helping to ensure that these mechanisms are in line with international norms and do not discriminate against potentially vulnerable groups, such as women and youth.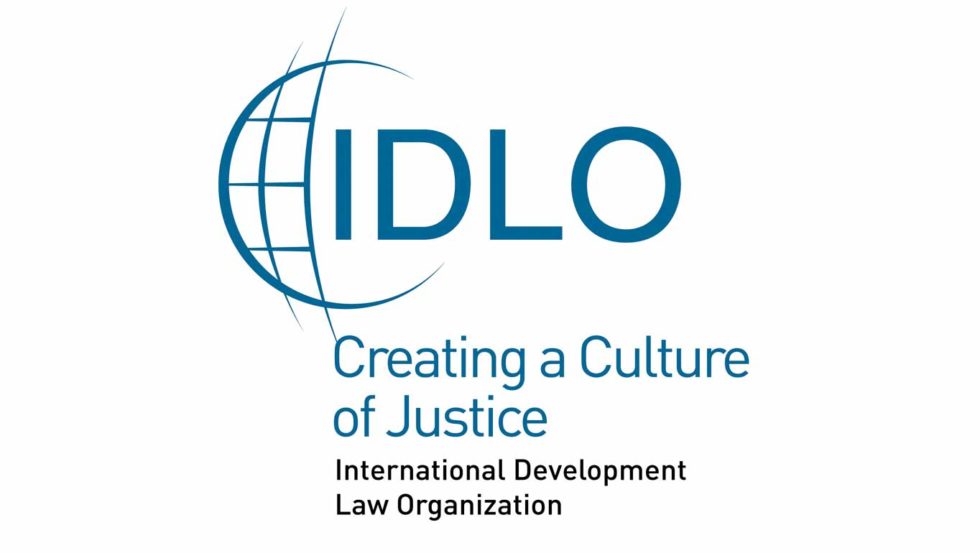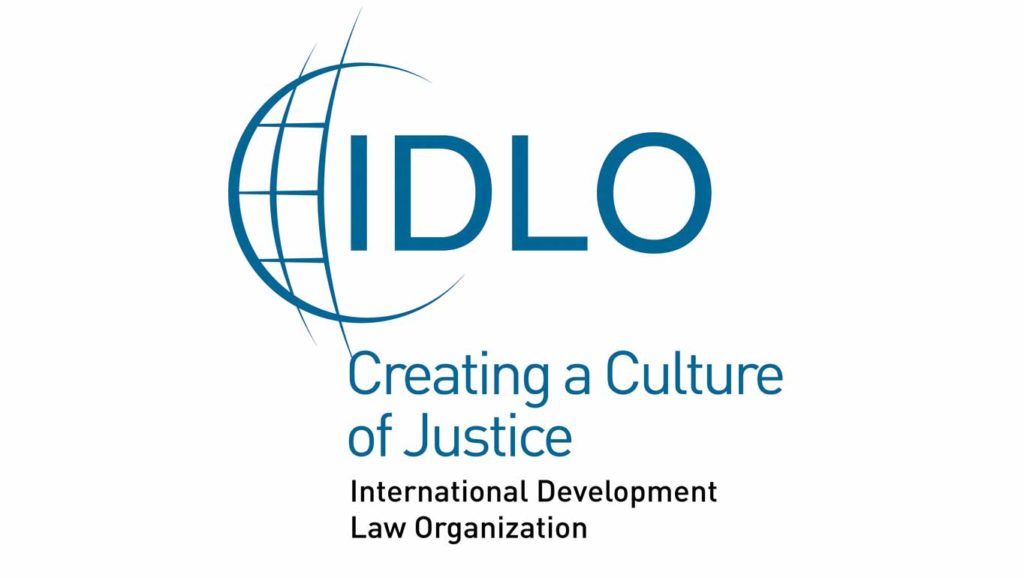 Can you highlight any innovative approaches of IDLO's work in addressing emerging issues or gaps related to the rule of law?
An area that is evolving rapidly is IDLO's work at the intersection of climate change, justice and gender. We are actively promoting the concept of climate justice at international, national and local levels, with an explicitly feminist approach grounded in the rule of law. We are aiming to ensure women's inclusion in climate decision-making and to eliminate discriminatory laws that can, for example, deny women the right to inherit or own land, open a bank account or earn a livelihood.
How does IDLO interact with the United Nations?
IDLO is a partnership organization and the UN system is a key partner. We have observer status in the UN and active liaison offices in Geneva and New York. I have placed priority on strengthening our relationships with UN system organizations at HQ and in the field and aligning our activities more closely with the development and rights work of the system. We contribute to major UN meetings and conferences and are a strong advocate for the rule of law in addressing global challenges. IDLO has a longstanding relationship with OHCHR and increasing cooperation with many organizations in research, advocacy and programming, including WHO, UN Women, FAO, UNDP, UNHCR, UNODC, and many more.
What are some of the key priorities for IDLO in the coming years?
IDLO will continue to focus on keeping rule of law high on the international agenda through its thought leadership and policy work, while helping to make laws and institutions work for people at country level. Empowering justice seekers, closing the gender justice gap, promoting social inclusion and effective accountable institutions is not only good policy but makes economic sense. We will also do our best to contribute to the implementation of Agenda 2030 and the outcomes of the SDG Summit and the Summit of the Future.
Are there any lessons from your own experience, including 10 years in senior positions in Geneva, that would be valuable for International Geneva?
International Geneva is a very special environment in which to build networks, harness collective wisdom and develop innovative solutions. With its natural beauty, generous Swiss hosts, many experienced multilateralists and vibrant NGO community, it is the ideal place to create partnerships for change. I loved my years in Geneva, as DDG of UNOG and DXD of UNAIDS. My involvement with the Commission on HIV and the Law made it clear to me that the law was not an abstract concept but a concrete basis on which to build peaceful, just and inclusive societies. This ultimately brought me to IDLO. I am proud to have been among the first members of the International Gender Champions network which was launched in this city. I am very pleased to celebrate IDLO's 40th anniversary and the 10th anniversary of our Geneva Office this year.