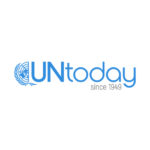 Foresters, like doctors of medicine, are men – that is a common perception
March seems a perfect timing to shed some more light on this misconception. It is the time of the year when we celebrate the beginning of spring, when we feel the first rays of sun on our face and enjoy the nature rousing. In March, we also observe the "International Women's Day" (8 March) and "the International Day of Forests" (21 March). So, let's seed some new ideas.
Today, the forest sector workforce is comingcomes from more diversified professional backgrounds and includes more women. While the public perception of forest jobs does not reflect yet all women's merits to in the forest sector, things are starting to change. Forestry is not only about cutting trees and does not require playing down femininity. The lumberjack stereotype is long-time gone. Numerous activities and professions are linked to forestry and women play an important part in them.
An increasing number of professionals works in biodiversity conservation, landscape and ecosystem management, forest education, monitoring, forest certification and others. The UN in Geneva also works on forestry related topics. UNECE/FAO Forestry and Timber Section has been covering topics related to forests and forest industry for more than seven decades now. The nature of its work is certainly different from the one of the professionals in the field, however it also benefits forests and people who depend on them. And there are proportionally more women employed in this area than there are in the field.
Career trajectories for women in the forest sector are not always clear-cut, but one thing that is clear is that, like in many other sectors, getting out of the usual, combined with personal commitment to the cause always yields the best results. For women in forestry, that's especially true. Let us bring here two examples of exceptional forestry professionals, who prove that forestry is actually a career for women.
Katie Fernholz is President / CEO of Dovetail Partners, a non-profit environmental think tank based in Minneapolis, Minnesota, USA. She is a dynamic and compelling expert on environmental concerns and sustainability with 23 years of experience in the forest sector. Her strengths lie in a unique experience of her own personal journey from a family organic farm to forestry school, to being a leader and international expert on the responsible management of forests and farms.  "I had an interest in natural sciences from an early age, and the opportunity to study trees and forests continues to be very appealing to me," Katie says. After completing her forestry training, Katie worked in environmental consulting before moving into the non-profit sector. "I was interested in the emerging sustainability trends in the forest sector and being in spaces to advance these conversations," she says. 
Katie shares her knowledge and experience to engage others. She has worked in a range of roles. Currently she is Chair for the Board of Trustees for the American Forest Foundation, serves on the board of the Minnesota Institute for Sustainable Agriculture, and is a member of the Steering Committee for the Women's Forest Congress. "The expanding recognition of intersectionality between social and environmental movements is a next wave of innovation, and I'm excited to see the opportunities for improved equity, inclusion and access. As a woman in forestry, I know there is much to be gained through these efforts."
Marta Gaworska represents the Polish State Forests at international policy forums. Marta is a forester by education and has almost 20 years of working experience in the forest sector. Her professional activities focus on policy development and implementation, particularly in the field of sustainable forest management.
"Having a professional background in forestry always makes me think about the future. I feel strongly about sustainable forest management. I know that through my work I bring added value not only to my organization but also to people and the nature. It is very important to me," says Marta.
Her career has been truly international. During numerous years of international work : at the Liaison Unit of the Ministerial Conference on the Protection of Forests in Europe, the Confederation of European Forest Owners, and most recently for the Polish Ministry of the Environment and the State Forests, Marta has been involved in a number of major policy negotiation processes in the area of climate change, biodiversity protection, renewable energy and rural development. Currently, she is also Vice-Chair for the UNECE Committee on Forests and the Forests Industry. "My strongest asset lies in having a broad experience in communication and institutional networking. I am still surprised by the endless variety of human connections that my job offers. That makes me so passionate about working with people and trees." 
Katie and Marta come from different places, different backgrounds and different points of views, but they have found their space, carving out a steady way to move the forest and sustainability topics forwards. In their roles of as project designers, and administrators to policy makers, their contribution to the forest sector is incontestable. The more we talk about it, the more we break the stereotype of what it means to be a forester. Doctors of medicine are doing it too.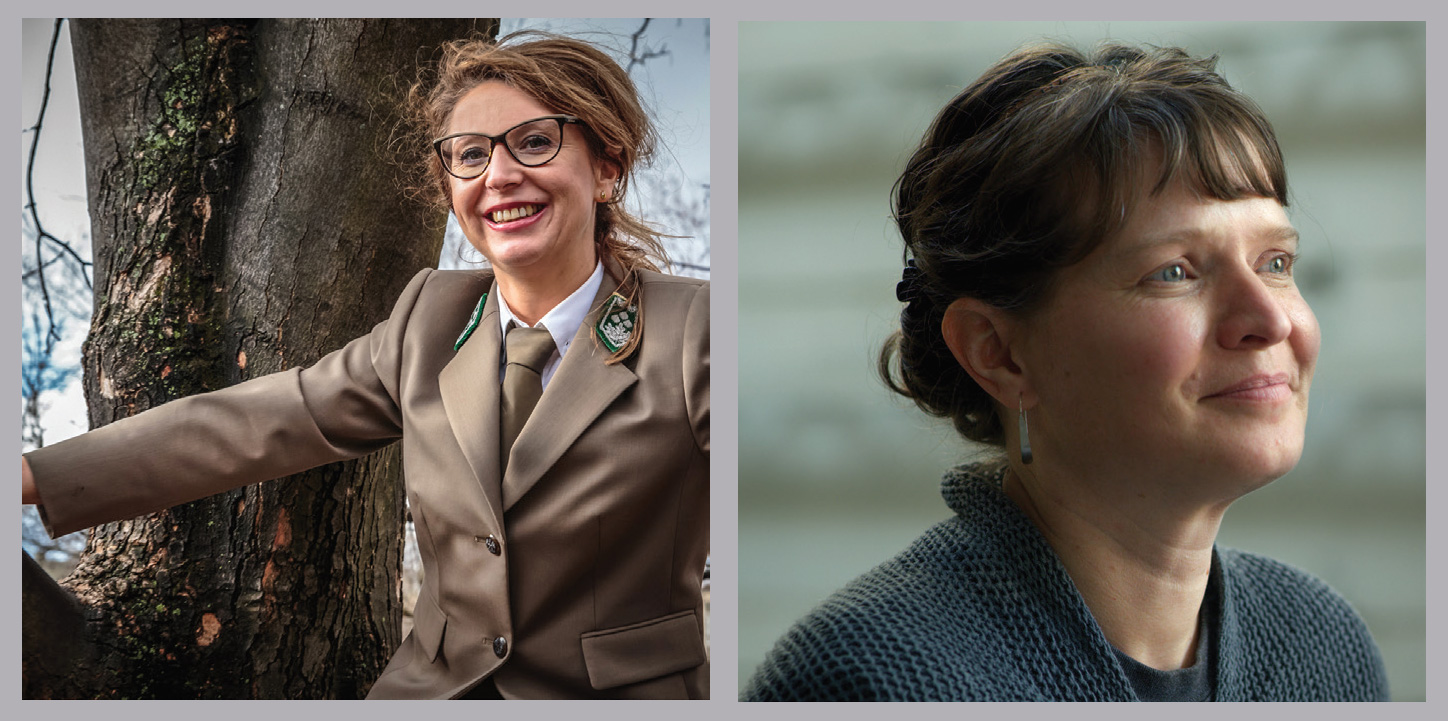 Photo on the left: Marta Gaworska promoting International Women's Day "Women in the Changing World of Work: Planet 50-50 by 2030". Photo on the right: Kathryn Fernholz.