Melissa Fleming has headed the UN Department of Global Communications for three years now. In this exclusive interview, she speaks about the continuing challenge of combating misinformation and disinformation, the role the UN plays in that regard, and the importance of media literacy for all, including UN staff.
The theme of this year's Global Media and Information Literacy Week is "Nurturing Trust." You are currently working on a new global code of conduct to promote integrity in public information. How does this link to the issue of trust? How did the idea occur, and what do you expect this document will change?
My job is to lead UN communications as a public good, as a tool to build trust and deliver the information that people need. But worldwide, that trust is being eroded. Last September, the UN Secretary-General laid out his vision for the future in his report Our Common Agenda. He started by giving a stark warning.
"Increasingly," he said, "people are turning their backs on the values of trust and solidarity in one another – the very values we need to rebuild our world and secure a better, more sustainable future for our people and our planet."
The report found that disinformation is damaging our information ecosystem in three main ways. First, it is undermining trust in scientific facts, which itself constitutes a massive security risk. Second, disinformation is warping public debate, often robbing it of arguments based on impartial evidence. Third, it has polluted the online sphere so badly that finding quality information has become really hard work.
But it doesn't have to be this way. The global Code of Conduct aims to address these problems. It will focus on the digital sphere, particularly on social media platforms, where we see the most virulent spread of mis- and disinformation.
Social media isn't all bad – far from it. The platforms have connected people in important ways, giving voice and offering community. The challenge is how we harness the good parts, because right now the harms are outweighing the benefits.
The platforms' own business models contribute to the problem. Not only do they make it easy to spread false and distorted narratives, but they also actively reward this behavior. Social media companies monetize data, which in turn is generated by engagement. Engagement is prompted by outrage, and outrage is easy to manufacture by those who don't feel bound to stick to the facts. In this way, the platforms are hard-wired to amplify provocative material; hard-wired, in fact, to spread lies.
My team and I are looking for solutions to these structural issues. The Code of Conduct seeks to put new guidelines in place and provide a roadmap for the next steps. But it's important to note that there won't be any quick fix. We'll need action from everyone– the platforms, the governments, and every one of us – to tackle the lies currently poisoning our societies.
What is the role of media and information literacy in this effort? What is the Department of Global Communications doing in this regard?
Education is key. The public needs to be able to identify and avoid lies, just as they need access to trustworthy information in a crisis. People who share lies or misleading content online generally believe it to be true. That's why we urgently need to improve digital literacy among those most vulnerable to misinformation.
The UN is both promoting media and information literacy and creating its own teaching tools to help people do just that. My team at the Department of Global Communications is actively engaged in this effort. Together with our partners Purpose and wikiHow, among others, we developed a free online digital literacy course.
Available in six languages, the five-part course focuses on the skills needed to slow the spread of harmful lies and myths online. Users learn how to identify and resist mis- and disinformation, how to fact-check and respond to false content, and even get advice on how and when to take a break from social media altogether.
We're launching a second disinformation course in the coming weeks, while our related campaign, #NoToHate, also promotes media literacy among young people.
In spring 2020, at the onset of the COVID-19 pandemic, the UN and partners launched a "Verified" campaign to lead the fight against misinformation and disinformation. Almost 2.5 years later, how do you evaluate the success of the campaign? What are some of the main lessons learned?
The initiative has been a great success. Since we launched Verified, our reliable information has reached more than a billion people worldwide. Together with upwards of 200 partners, we produced more than 10,000 nuggets of sharable content– from memes to music videos – in more than 60 languages.
We learned a lot of valuable lessons in the process. We learned the importance of getting ahead of the narrative. Misinformation spreads like wildfire in a crisis and often people remember the first information they encounter. That's why it's vital we are the first to get the facts out and actively shape the story. Repeating misinformation can reinforce it, so it's much better to proactively offer fact-based counter-narratives.
Presentation is just as critical as speed. All efforts are in vain if the content isn't seen. We need our content to go viral if it is to make an impact. That means creating, curating, and commissioning innovative and engaging posts at scale and at high speed. Testing and audience optimization must also happen very quickly if we are to stay ahead of the lies.
The initiative also taught us the importance of recruiting trusted messengers to spread the word and reach audiences where they are. All this means investing considerably in dissemination.
Lastly, we learned how to encourage better netiquette with campaigns. Prompts for users to stop and think before sharing content on social media can help disrupt and reduce knee-jerk or emotion-driven sharing of misinformation. Over time, and with repeated exposure, users become more selective with what they share online, slowing the spread of lies and misleading content.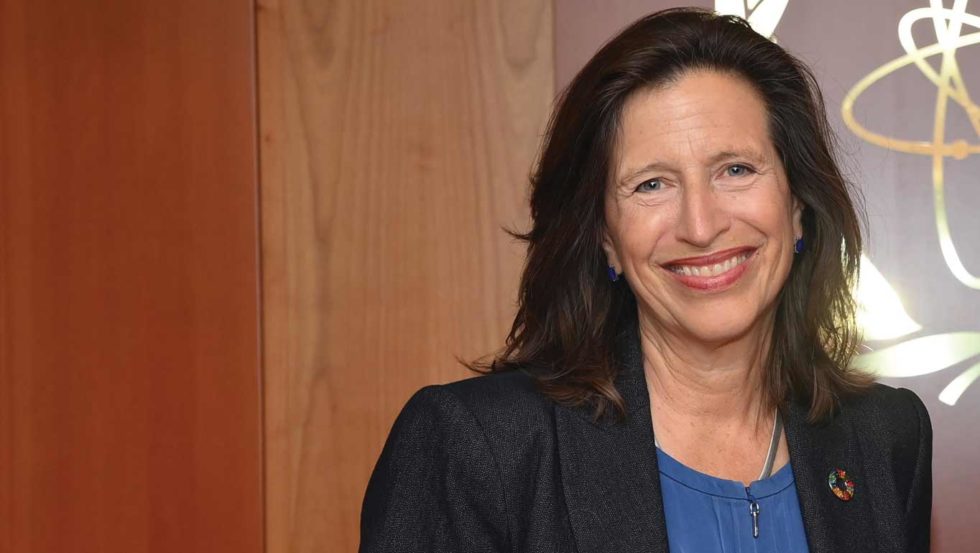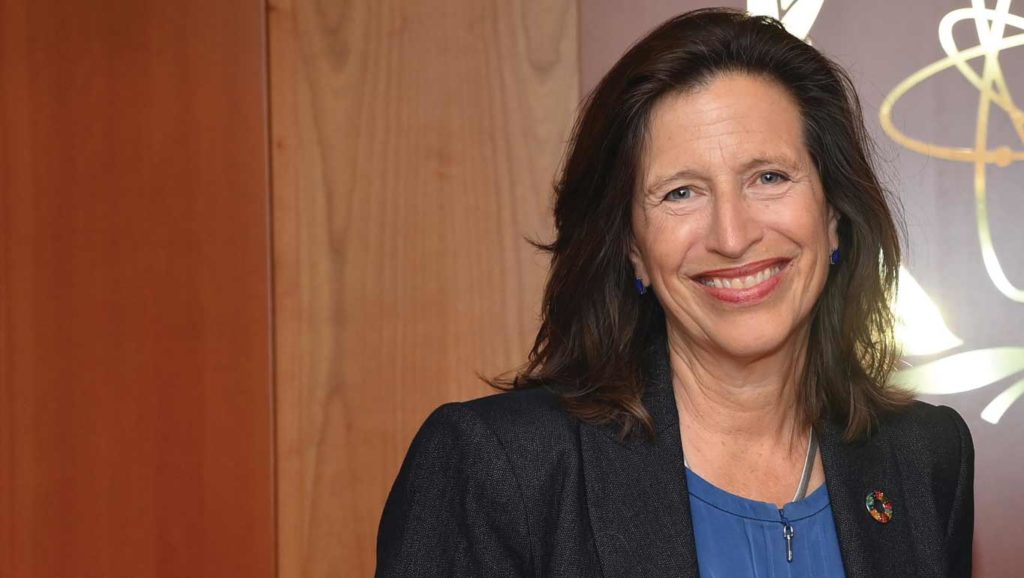 Is there still a need for "Verified" today? What are the next steps?
Absolutely! Verified is a global communications infrastructure designed to get accurate, lifesaving information to the communities that need it during a crisis.
Verified was born out of the COVID-19 pandemic, but mis- and disinformation exist on a much broader scale. We live in an increasingly polluted information environment that is putting our health, peace and even the future of the planet at stake.
Take the climate emergency, for example. False or misleading content is warping public understanding, undermining climate science and ultimately delaying urgent action. We see disinformation's impact in conflict situations, too. In a recent survey of UN peacekeepers, 44 percent said mis- and disinformation were having a critical impact on their work. A similar number said it was severely impacting their safety.
We've seen the most compelling example in Myanmar. Back in 2018, the UN found that disinformation and hate spread online played a significant role in stoking extreme violence against the Rohingya. More recently, we've seen disinformation spread in former flash points in the Balkans, where a spike in genocide denial and the glorification of war criminals is undermining efforts to build social cohesion. We are monitoring the information war raging alongside the war in Ukraine with no less concern.
Overall, we see this as a moment of reckoning for our response to mis- and disinformation. Recognizing how enormous and entrenched the problem is, we plan to build on the experience of Verified and expand into other realms, such as climate disinformation and hate speech.
You have been leading the Department of Global Communications for three years now. Can you tell us what you have done to improve the UN's relations with the media community? What are the main challenges you have encountered?
My team and I work very closely with the media to spread the word about UN activities and amplify our messages to reach wider audiences.
One way we do that is via licensed UN broadcast and digital content that is being syndicated to a growing pool of media companies. UNifeed supplies video news packages from across the UN, while UN TV provides live coverage of meetings and events. We also share fast, accurate and comprehensive written summaries of UN activities with journalists and others, and support media access to events and briefings in New York and Geneva.
Geneva, in particular, is an important communications hub. That's not only because of the number of UN agencies based there, but also because of the UN Information Service in Geneva, which does a great job communicating their activities to the media.
My Department is also using our media links to mobilize support for the Sustainable Development Goals. Launched in 2018, the SDG Media Compact encourages media to raise awareness of the goals. Since I joined three years ago, the compact has grown from 31 founding companies into a powerful alliance of more than 260 members with a combined audience of 2 billion people worldwide.
The pandemic has posed perhaps the biggest challenge of my tenure so far. COVID upended all our routines, meaning my team had to quickly adapt to remote communication methods and media accreditation. But in the end, I think we are emerging from those strange times in a stronger place, ready to face any similar challenges should they come our way.
Your award-winning podcast "Awake at Night" is now in its fifth season. Can you tell us more about the idea behind this podcast, and why do you think it resonates so strongly with the audience?
People connect to human stories. When people think about the United Nations, they think of diplomats negotiating the world's greatest problems and trying to come to a consensus. But behind that image there are thousands of people dedicating their lives to helping others, protecting peace, human rights, our health, and our planet.
The podcast focuses on the personal stories of these dedicated individuals. In their own words, we learn about the extraordinary individuals on the frontlines of the world's most pressing crises – as well as their motivation, the challenges they face and the source of their resilience. These stories move me deeply and I hope they inspire others, too.
Finally, as the UN's head of communications, what advice would you give to UN staff when it comes to their own media literacy, consumption and sharing of news?
First, I would advise them to get news from a range of trusted sources. Look to get as many perspectives on an issue as possible.
Second, hold yourself and others accountable for what you share online. Manipulative disinformation seeks to trigger strong emotions – fear, mistrust, and anger – to get users to pass it on without thinking. That doesn't mean those emotions aren't valid. But you should treat with caution any information that makes you feel that way.
Before sharing anything, pause and take a closer look. Who shared the post? What is the original source of the information? When was it published? Why does it make you want to share it?
And finally, I'd say fact-check, fact-check, fact-check. Use known fact-checking platforms, ask your UN colleagues or cross-check claims with UN sites, social media accounts, and reports. We can all make a difference with a concerted effort to stop the spread of lies.