L'une des principales missions du CAGI est d'anticiper les besoins des Internationaux nouvellement nommés à Genève ou qui vont y prendre leurs fonctions. Les accompagner dans leurs différentes étapes en matière d'intégration est un axe majeur dans la stratégie de communication du CAGI qui souhaite offrir des réponses pratiques et pragmatiques à ses bénéficiaires. Ainsi, le CAGI déploie différents outils et supports à disposition des Internationaux qui peuvent puiser dans chacun d'entre eux les informations qui leur sont nécessaires.
Une communication numérique
Un site internet qui se veut être un support de référence et qui est actualisé en permanence. Les rubriques répertoriées par Service fournissent des informations et des réponses en fonctions des préoccupations et des besoins de chacun (www.cagi.ch). Parallèlement, le CAGI communique de manière soutenue sur Twitter en assurant un relais sur l'actualité locale, la Genève Internationale ou la vie culturelle. @CagiGeneva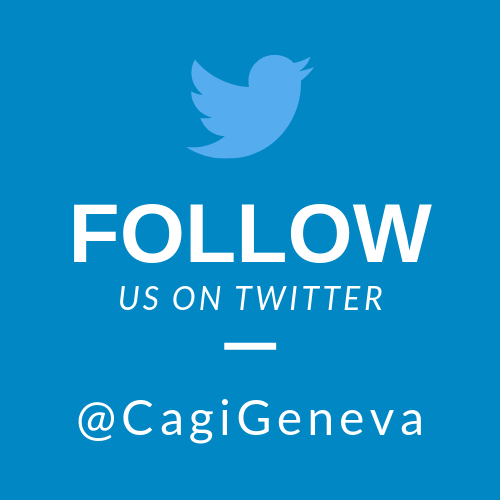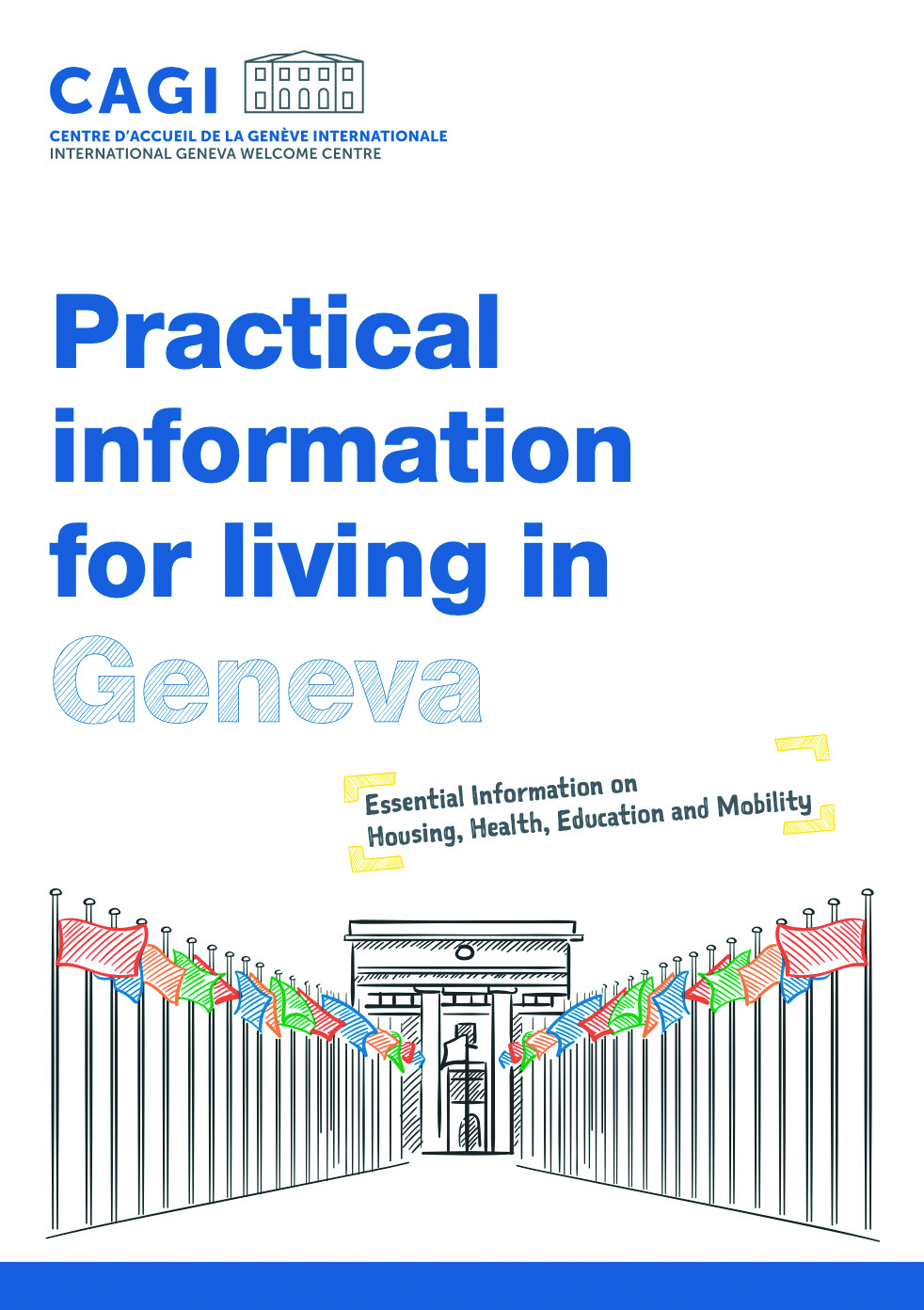 Des supports audiovisuels et une brochure
 Pour aider les Internationaux à préparer leur arrivée à Genève, le CAGI a réalisé 4 vidéos sous‑titrées sur le logement, la santé, l'éducation et la mobilité à retrouver sur le site: www.cagi.ch
Une brochure d'informations pratiques vient compléter ce «kit» pour une installation à Genève réussie.
Des présentations externes
Plusieurs fois dans l'année, le CAGI présente ses services au sein des Organisations Internationales (OI) et des Missions Permanentes (MP) aux personnes intéressées. Des séances plus spécifiques ont lieu à La Pastorale et souvent organisés par les Services du CAGI. Récemment, des Information Mornings ont permis de réunir les nouveaux employés de la Genève Internationale et leurs conjoints qui ont pu bénéficier de l'expertise du CAGI et de ses partenaires.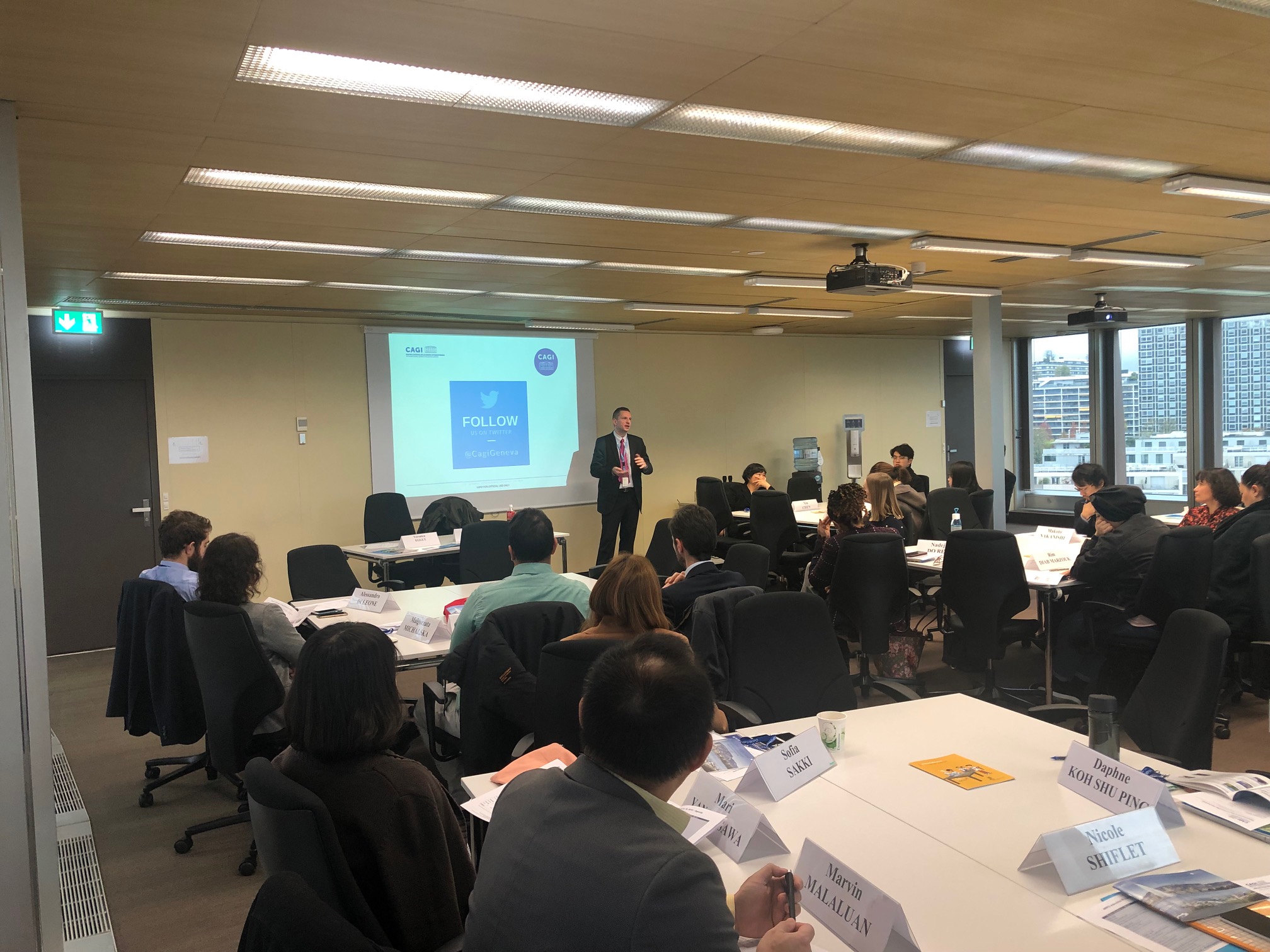 Présentatation publique du CAGI. ©CAGI
Visibilité renforcée au sein de l'ONUG
Depuis octobre 2019, un « corner » permanent du CAGI propose de la documentation dans l'espace du Client Support Centre. Désormais, des permanences sur site à raison de 2 fois par mois permettent à tout employé de rencontrer un interlocuteur auprès duquel il trouvera conseil.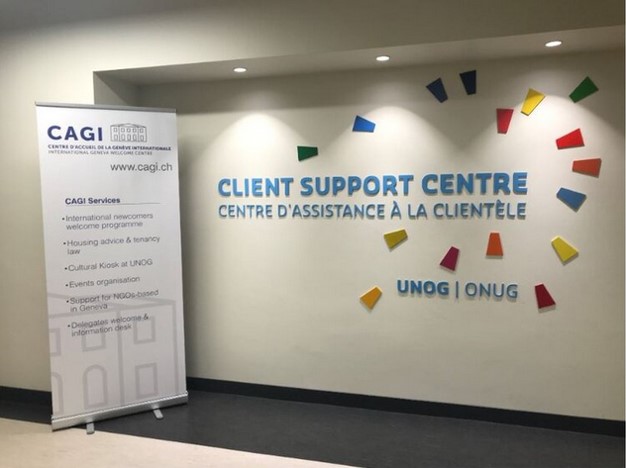 CAGI Support & Services (all free of charge)
Newcomer Network Service
The Newcomer Network Program for Internationals and their families facilitates integration into Geneva and its region. For example, by organising excursions to discover the local area, hosting lunch time conferences on education, health and other important practical issues of daily life. The Newcomer Network Service also helps to establish 'language tandems' through the language platform it's running.
Housing Service
The Housing Service helps finding accommodation through CAGI's online housing platform and personalised VIP service for Ambassadors, Heads of International Organisations, as well as their Deputies. Its services also include the proofreading of rental contracts and tenancy law advice, as well as the hosting of regular lunch time conferences on housing issues.
Events Service & Cultural Kiosk at UNOG
The Cultural Kiosk, located in the heart of the Palais des Nations (Door 6), offers tickets and information on cultural events and tourist activities in the region and across Switzerland.
NGO Service
The NGO Service assists and supports International non-governmental organisations (INGO), whether already based in, or interested in establishing an office in Geneva.
Delegates Welcome Service
The Delegates Welcome Service offers support, including potential subsidy for accommodation, to delegates attending international conferences, within the framework of International Geneva.
Delegates Information Desk
The Delegates Information Desk welcomes and supports delegates during the main conferences held at International organisations in Geneva, including UNOG.