The most profound changes introduced to our societies in the course of the COVID-19 pandemic are related to how we meet and interact. While online conferencing was a trend before the pandemic, it has become a habit much faster than anyone could anticipate. Moreover, many have come to appreciate being able to join meetings from anywhere. So, what did we like in the conferences organized during the pandemic? And what did we not like and wish to leave behind as we enter the "new normal" after COVID? Those were the questions the "Conferencing Today & Tomorrow – 2" initiative explored during several months through online surveys, expert interviews, and focus group discussions with member states, conference secretariats, and participants, reaching a total of 244 individuals. Added to this were the insights from two discussions at the "Knowledge & Learning Commons," debriefing the experiences of UNCTAD15 and UNFCCC's COP26 in Glasgow, two major conferences held under COVID conditions. Here are the findings:
1. We need to be ready for a future with greater diversity in meeting formats: 
Conference organizers and participants agree that multilateralism needs in-person meetings, bringing real people around the table, especially when sensitive issues are at stake. The possibility of holding informal meetings on the side of a conference is often essential to reaching a compromise, especially in sensitive meetings. At the same time, respondents also agreed that online meetings are here to stay. They have allowed greater participation, including from delegations which otherwise might not have attended. Many, however, perceived online meetings as promoting more shallow levels of engagement, encouraging multitasking and participation in several meetings at a time.
While there is agreement that virtual meetings will be part of the future of conference organization, there is no clear consensus about the advantages of hybrid meetings, which combine online and in-person participation, versus purely online meetings. Hybrid meetings are more complex to organize, and they often create an uneven experience between those in the room and those participating online. Much also depends on the purpose of a meeting. Large conferences that span several days or even weeks usually combine elements that may require in-person interaction with other parts that can be held online. Webcasting is used more often when part of the audience only needs to watch and listen. Therefore, the future of meetings will likely be characterized by a 'smart mix' of formats, thus combining a greater diversity of meeting formats into a tailor-made solution.
"An innovative format ensured that 200 in-person participants (100 dignitaries in Barbados,100 mostly ambassadors in Geneva) were able to attend to urgent business; more than 5,000 participants connected from every corner of the globe, with a sense of being in the same room. We were literally in hybrid mode but felt together. That inter-connectedness heightened a sense of shared commitment and infused the virtual setting with a human touch. Technology alone did not guarantee the conference's success, but was bolstered by logistical support, rehearsals, and dedicated staff on both sides of the Atlantic." – Isabelle Durant, Deputy Secretary-General, UNCTAD
2. More complex means more resource-intensive: 
Organizing online or hybrid meetings requires additional functions, such as technical moderation and technical coordination. For example, at UN Geneva, every meeting requires the support of two technical moderators and one audio-visual technician who usually service two meetings at a time. In addition, substantive secretariats are asked to provide another moderator. Covering these new functions is a serious strain both on IT and audio-visual operations, and on substantive secretariats. 
Online and hybrid meetings also require more detailed planning and involve rehearsals and technical checks with participants. All this makes organizing a meeting more time-consuming. Continuing uncertainties related to the evolution of the pandemic and the need to plan for different scenarios add additional layers of complexity for organizers. In addition to staff time, organizing online meetings requires further financial support, for example, to cover the cost of adapting the meeting rooms to new technical requirements. At the time of writing, 16 conference rooms had been technically upgraded at the Palais des Nations and Palais Wilson. The cost of digital licenses and online meeting platforms also requires additional financing. To ensure that client expectations regarding meeting formats can be met in the future – after the end of business continuity – the General Assembly will need to establish mandates, and the regulations governing the organization of the new meeting formats will have to be established, including new workload standards for interpreters. 
3. Successful online meetings require investing in the setup and equipment: 
An essential aspect of multilateral meeting organization at the UN Geneva is interpretation in six official UN languages. After testing several online platforms offering remote simultaneous interpretation, many organizers and participants showed a preference for Zoom, which has now been officially authorized for use at the UN. Regardless of the platform, interpreters often have to deal with the poor audio quality of interventions delivered remotely, leading to serious health consequences. Given the increased stress on interpreters, meetings with more than 30 minutes of remote interventions are limited to two hours, instead of three hours as for fully in-person meetings.
Occasionally, interpretation must be suspended when the incoming sound quality is insufficient. UN interpreters have therefore developed educational material for conference organizers and participants to optimize the sound quality in meetings.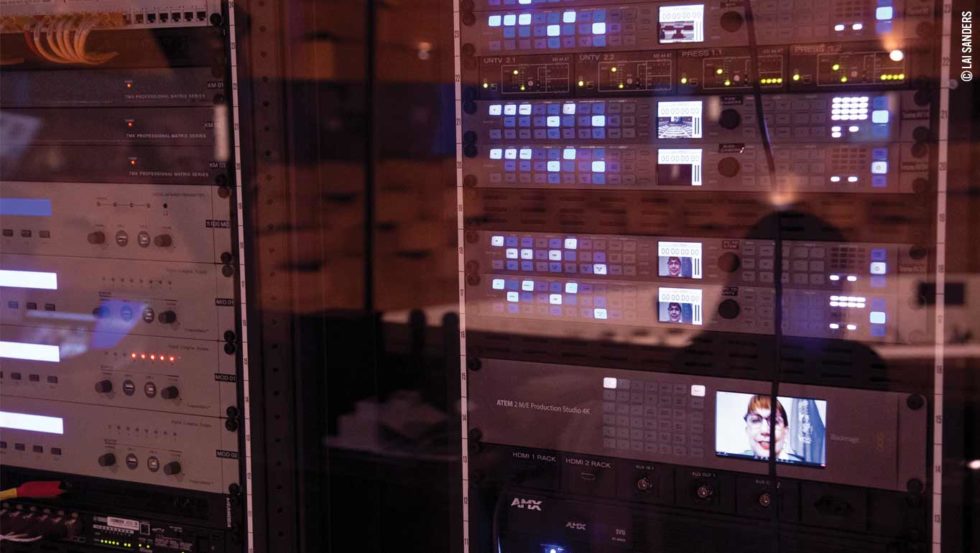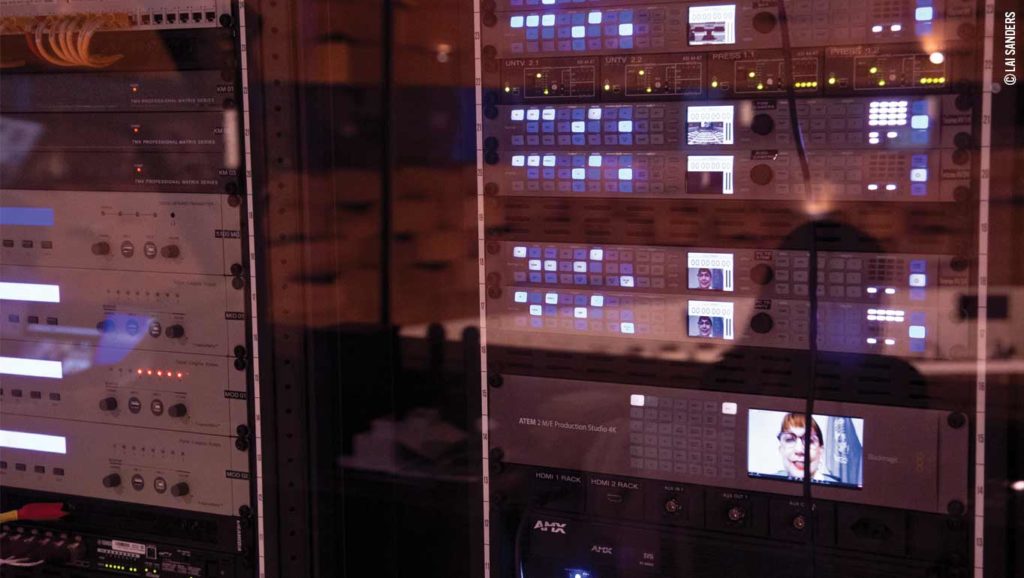 The way forward
The client feedback from the CTT-2 research provides good guidance for UN Geneva on how to move forward. Being able to accompany clients as they navigate this new and more complex environment will be essential. With more available options, organizing conferences has become even more difficult. Providing a single entry point to conference services across the different providers at UN Geneva has become an even stronger imperative. The CTT-2 team has therefore started a process, working with service providers, conference secretariats, and clients, to develop more streamlined access to conference services and information.
The CTT-2 research findings also point to the importance of the broader context of the International Geneva ecosystem. Participating in different meetings across town, the delegates ask for the same experience without having to learn a new platform for every meeting. Joint procurement of platforms may ensure a streamlined experience and allow for cost savings. More meetings are taking place now than before the pandemic, and collaboration across agencies is part of the response to the scarcity of freelance interpreters and technical moderators on the labor market. As an initiative of the Director-General of UN Geneva, Tatiana Valovaya, the International Geneva Task Force was created in the autumn of last year, bringing together conference organizing departments from international agencies in the city. Their meetings and discussions have been supported by the Permanent Mission of Switzerland and fed into the work of the CTT-2 initiative.
"International Geneva is a venue of choice for international cooperation and a hub for modern conferencing. "UN Geneva is implementing conceptual, technological and architectural upgrades in support of a more effective and inclusive multilateralism of the future." – Tatiana Valovaya, Director-General, United Nations Office at Geneva
We can say with certainty that the conference environment will continue to evolve. Innovation in conferencing will come from emerging technologies and new ways of combining conference methods and techniques for different purposes. The pandemic was a powerful reminder that the future might not be linear. The CTT-2 initiative has therefore set out to build capacity in strategic foresight to future-proof the organization of conferences. Adopting agile and flexible mindsets will ensure that Geneva is a hub of modern conferencing and an indispensable component of multilateral negotiations.
"Effective conferencing will depend on the best of two worlds: a 'smart mix' between digital and physical solutions. This combination is not a piece of cake, it needs expertise, know-how, resources – and a regulatory framework that allows for agility. Collaboration among organizations, in the form of sharing tools and innovating together, is key. The earlier we start working on common approaches, the better we can ensure that solutions will be interoperable across the whole system, thereby strengthening not only efficiency and effectiveness, but also user-friendliness. As host of a great number of important international conferences, Switzerland looks forward to working with the UN and all its stakeholders on these innovative issues." – Ambassador Jürg Lauber, Permanent Representative of Switzerland to the United Nations Office at Geneva.
Do you work in conference organization? Would you like to contribute to our work? Contact the CTT-2 team at ctt@un.org