Across the Canton, there are 21 cycle stations with almost 3,900 spaces to park your bike. You will find not only a space for your bike but also special spots for cargo bikes, charging points for electric bikes, and lockers with and without electric sockets. The most recently built facilities even have clamps specially designed for scooters.
At the end of 2019, four cycle stations were installed right next to the Lancy-Pont-Rouge, Lancy-Bachet, Chêne-Bourg and Eaux-Vives stations, so you can take the train or the other means of transport available around the Léman Express stations without worrying about your bike.
All Geneva cycle stations have video surveillance connected to the Fondation des Parkings control center, which operates 24 hours a day, 7 days a week.
With velocity.ch, you can find, pay and get access to bike stations in a few clicks. This web application can be used to purchase your chosen parking service remotely and get access to all facilities in Geneva. The only condition is to have a SwissPass, distributed free of charge at public transport sales desks.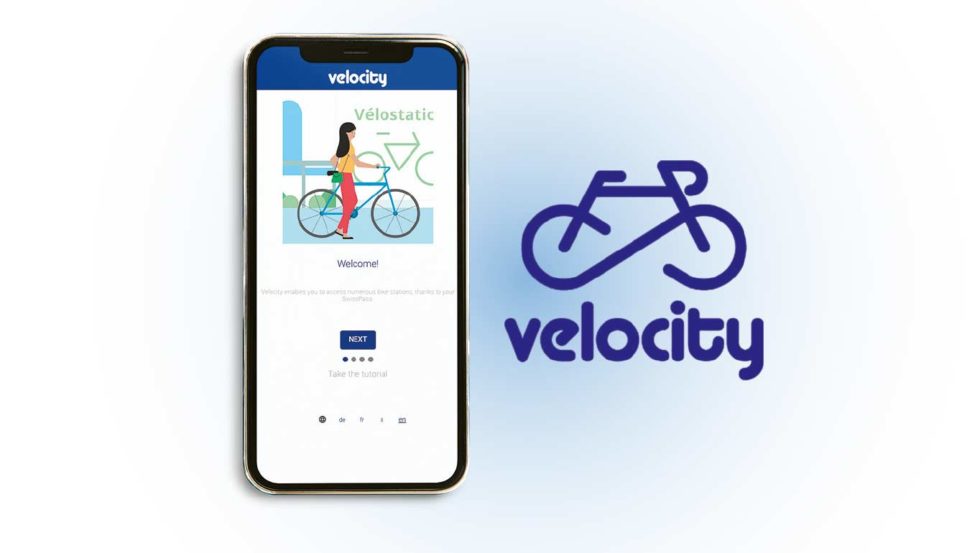 Different packages to suit your needs
Cycle stations using the 'Velocity system' have different types of subscriptions to meet user needs: daily, weekly, monthly and yearly. They offer attractive rates to promote active mobility.
So, in Geneva, you can park your cycle for 1 to 2 francs per day: an ideal solution for occasional users. An annual subscription will cost you between 60 and 150 francs. The best solution for those who cycle every day is definitely the multi-station annual subscription, which gives you access to every cycle station (except those managed by Swiss Federal Railways at Cornavin station) in Geneva for 200 francs per year.
Velocity.ch also operates the cycle stations in more than 20 Swiss cities. That means you can use the same system to park during your weekend getaways to Lausanne, Interlaken or Bellinzone.
Where are the cycle stations in Geneva?
• At many park and ride facilities: Bachet-Praille, Bernex, Genève-Plage, Etoile, Pré-Bois, Sécheron, Sous-Moulin and Vailly.
• In many car parks in the city of Geneva: David-Dufour, Gazomètres, Hôtel des Finances, Plainpalais, Saint-Antoine and Uni-Dufour.
• Near the stations:
. Cornavin station: Cornavin and Montbrillant cycle stations.
. Versoix station.
. Léman Express stations: Chêne-Bourg, Eaux-Vives Sud, Lancy-Bachet and Lancy-Pont-Rouge.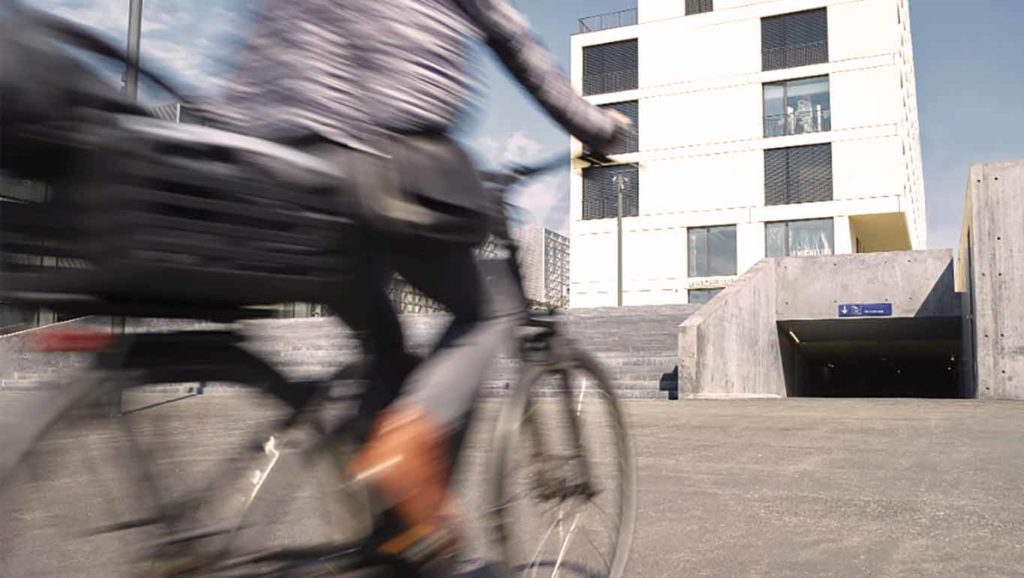 Fondation des Parkings is an independent public body established by the Canton of Geneva in 1969. It manages 30,000 spaces for motorized vehicles and cycles in almost 200 car parks – park and ride, public and private – and 30,000 on-street spaces. It employs some 190 staff at six sites in Geneva. 
Its main areas of activity are:
• Building and renovating park and ride, resident, visitor and cycle station parking facilities.
• Managing car parks, parking meters and mobile payments.
• Managing parking subscriptions and discs.
• Parking inspection.
Fondation des Parkings has a public service mission. However, it is managed like a private company and is listed in the commercial registry. Its ability to bring in income from various sources, whether through its direct activities or by investing in profitable projects. Fondation des Parkings can provide social purpose parking, such as park and ride or resident parking.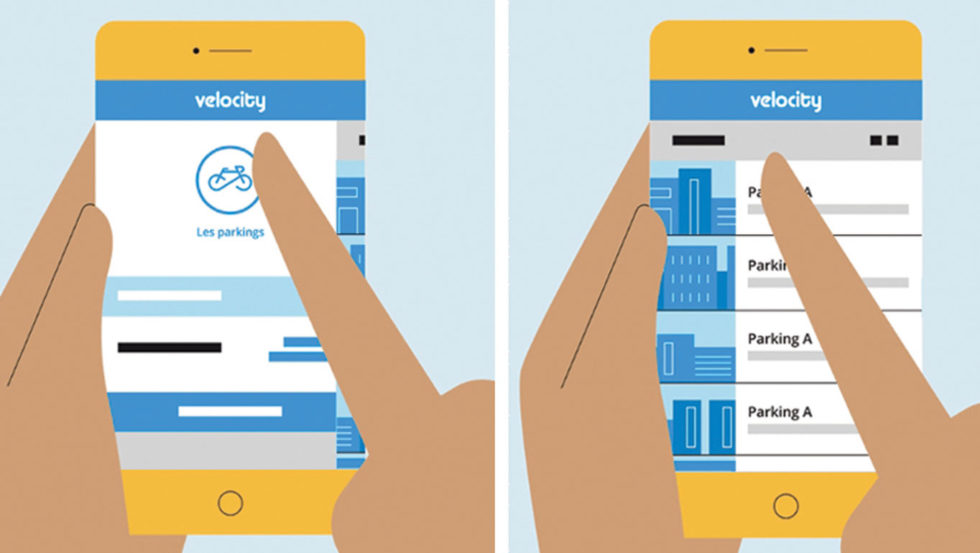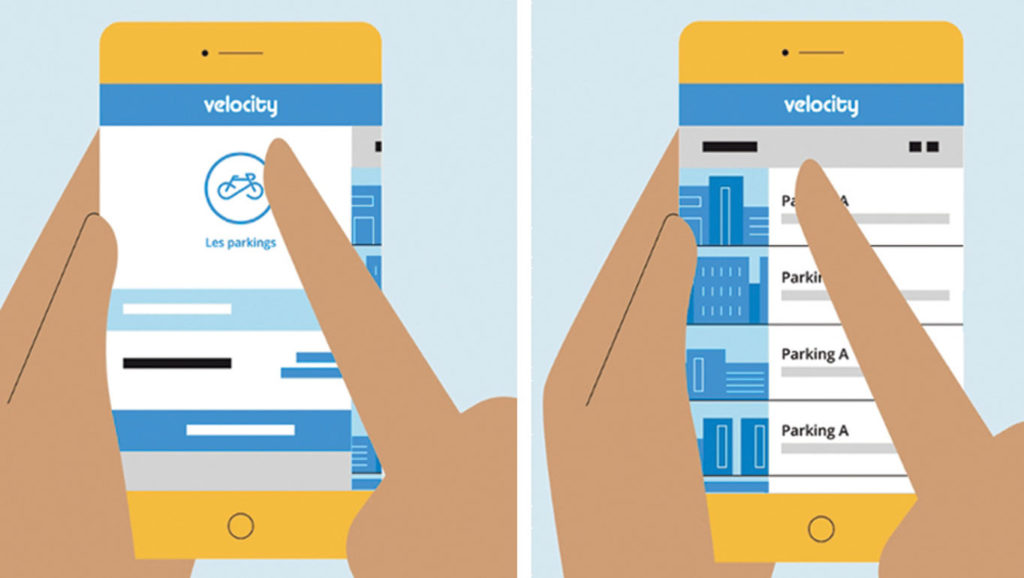 VELOCITY.CH: HOW IT WORKS
Velocity.ch is a web application which you don't need to download. It is available in four languages: French, English, German and Italian.
It is very simple to park your bike using the application:
1. Register at www.velocity.ch, entering the number of your SwissPass, which you can obtain free of charge at public transport sales desks.
2. Pay for the chosen amount of parking time with Visa, MasterCard, PostFinance, E-finance or Twint.
3. Hold your SwissPass up to the terminal on the door to enter the cycle station.
4. Once inside, collect a sticker with a QR code from the dispenser, put it on your bike and scan the code in the application. You only need to do this on your first visit.
For more information, go to velocity.ch or call 0848 000 808