2020 saw an unprecedented pandemic and global outcry for racial equality. It reminded us of the health inequalities worldwide, that racial injustice is still quite prevalent in society, and that there remains much collective work to do to advance global racial equity in all aspects of public life. Against this backdrop, the Secretary-General established the Task Force on Addressing Racism and Promoting Dignity for All in the United Nations Secretariat, which I had the privilege to lead. The Task Force was mandated to assess staff perceptions on the extent of racism and racial discrimination in the United Nations Secretariat, guide an awareness and action campaign, and develop a Strategic Action Plan that would transform the Organization in the long term.
This year's theme for the International Day for the Elimination of Racial Discrimination on March 21 is Voices for Action Against Racism. This message calls us all to come together in solidarity and to mobilize against all forms and manifestations of racism and racial discrimination and injustice, and to ensure a safe environment for those who speak up.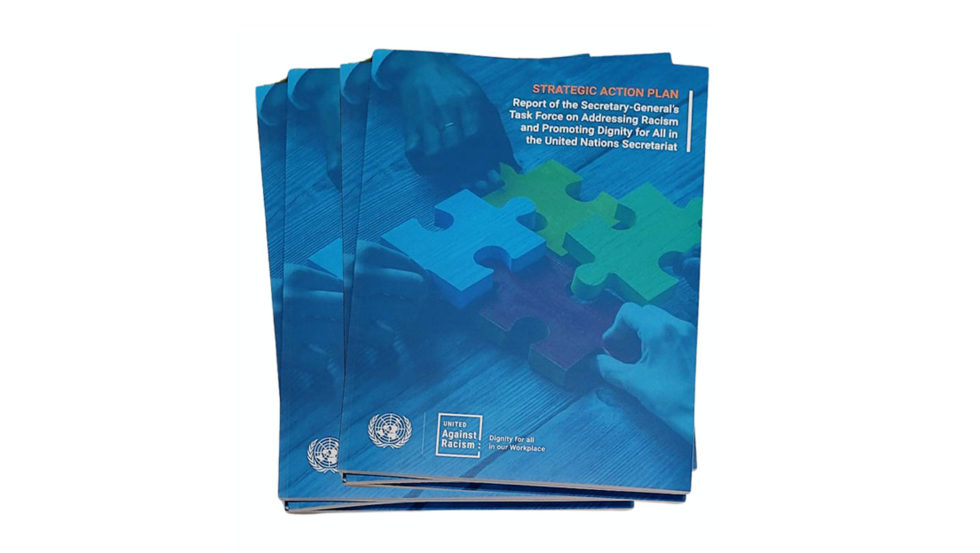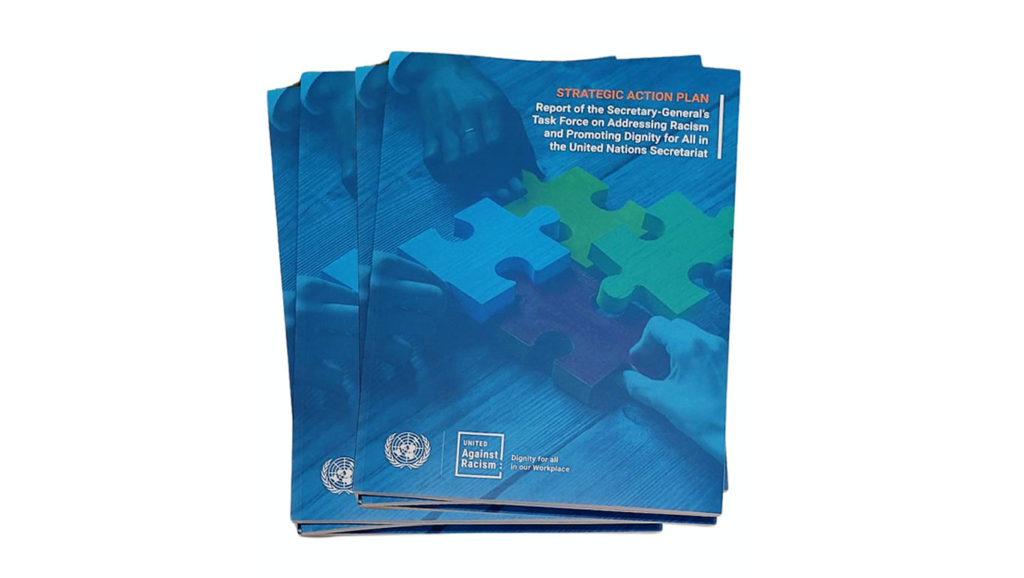 The Strategic Action Plan
On 15 February 2022, the Secretary-General launched the Strategic Action Plan on Addressing Racism and Promoting Dignity for all in the United Nations Secretariat. The Plan is a culmination of 18 months of work by the Task Force that resulted in recommendations that will transform the Organization into a workplace where racism is actively addressed, where there is accountability for racist conduct, and where the Organization provides a sense of belonging and a dignified and inclusive workplace for all. The primary objective is to ensure that the United Nations Secretariat offers everyone an equal opportunity to participate in its work, treats all with respect and dignity, and fully benefits from its personnel's diverse perspectives, skill sets, and life experiences.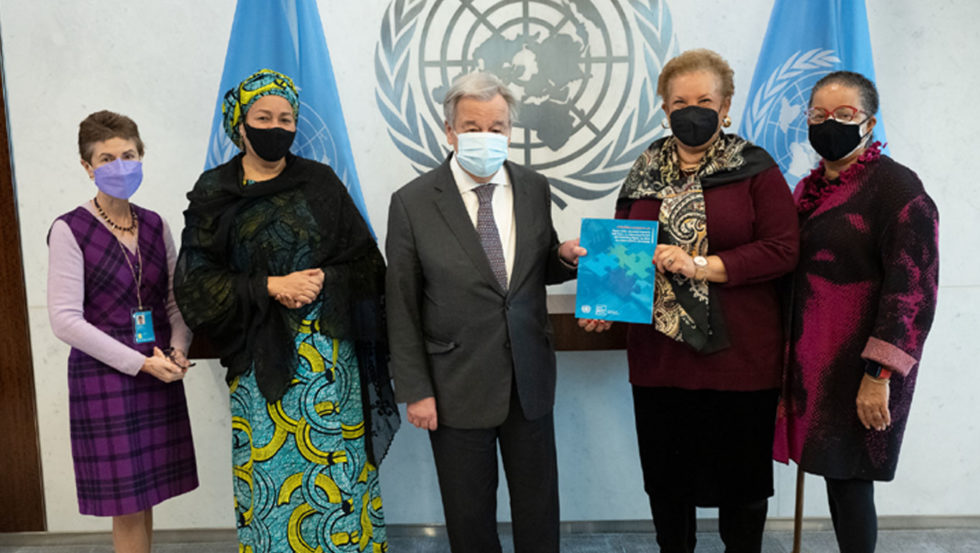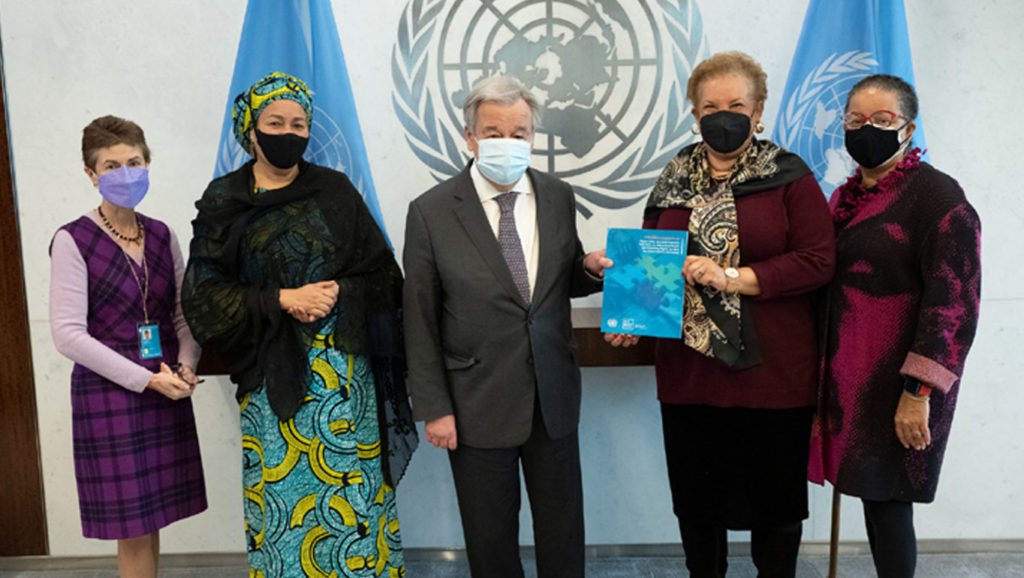 Key findings
In plotting our future, it was necessary to take stock of where racial inequities lie and the barriers in place that cause them. Some of the key findings include:
Staff are reluctant to report or act against racial discrimination when they witness it because they believe nothing will happen, lack trust, or fear retaliation.
Staff perceive national or ethnic origin as the primary grounds for racism and racial discrimination.
Racism in the workplace can also take the form of harassment, abuse of authority, exclusion, marginalization, indignities and lack of respect, implicit bias, and microaggressions.
Some staff believe our human resources regulations and rules are sometimes applied unfairly based on race, nationality, or ethnic background.
There has been significant progress in closing the gender gap. However, a substantial imbalance is revealed when gender is intersected with geographical representation.
Of all appointments in the Professional and higher categories (P-1 to D-2), approximately 50% are from one regional group.
There is a significant lack of diversity in senior managerial positions (P-5, D-1, and D-2).

Way forward
There is much work ahead to root out racism at our workplaces, and the key recommendations outlined in the Strategic Action Plan will guide us into action. Senior leaders will need to set the tone and drive the progress of the work enabling cultural change in alignment with the Organization's new values and behaviors framework to implement and address racism and ensure racial diversity, equity, and inclusion in all aspects of our work.
Addressing racism and all other forms of discrimination and attaining racial diversity, equity, and inclusion will take time. It will require a transparent, deliberate, systematic, progressive, and coordinated approach to achieve the desired cultural transformation and racial representation at all levels.
Transforming culture together
The diversity of our personnel is a source of profound richness and pride. Therefore, I want to call on all leaders to commit to addressing racism in our workplaces by:
condemning racism and taking action when it manifests itself at workplaces and holding those who exhibit racist behaviour to account without any prevarication;
becoming inclusive leaders or managers by actively practicing diversity, equity and inclusion daily and in their decisions in the selection of staff at all levels;
gaining knowledge and skills to recognize and track racism and racial discrimination and treat alleged complaints of racism with empathy, proper investigation and accountability; and
advancing the implementation of the Strategic Action Plan with commitment, passion, and reporting on progress.
I want to also call on all staff members and non-staff personnel to stand in solidarity and affirm their commitment to transforming our workplace culture and support the implementation of the strategic action plan by:
critically looking inward to examine their own biases, consider how they may have benefited from their own racial identity or privilege in some way at the workplace and what they can do individually to be more inclusive in our work;
educating themselves on how racism manifests itself in the workplaces of the Organization and how to address it;
reporting any racist acts, whether experienced directly or observed, without fear, favour, or prejudice; and
calling out any forms of microaggressions, retaliation, harassment, abuse of authority, exclusion, marginalization, indignities and lack of respect and bias to the head of department or office or competent authority.
I encourage you to familiarize yourself with the Strategic Action Plan and to actively participate in its implementation and the dialogue and awareness campaigns to understand how racism manifests in our workplaces and prevent it.
Let us stand in solidarity against racism.
---
Access the Strategic Action Plan report or infographic summary here.
Access Ms. Pollard's bio here.