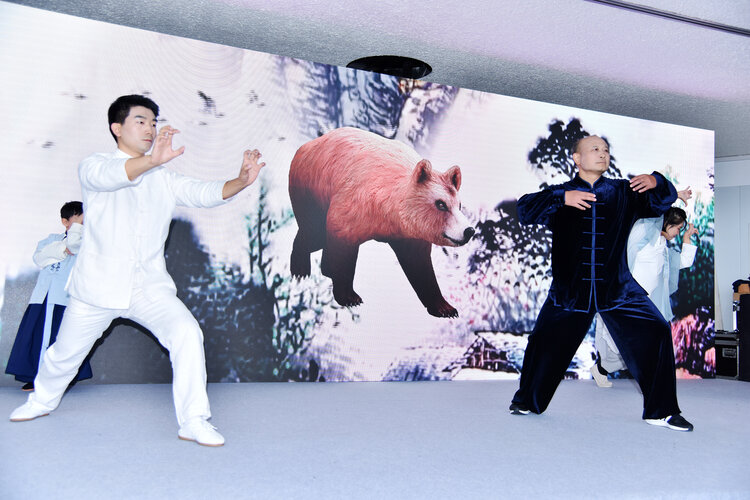 Lin Dan*
The application of Traditional Chinese Medicine in Switzerland and some of the benefits it brings.
During the past decades, traditional systems of medicine have received growing attention around the world. According to some estimates, people in many developing countries rely heavily on traditional practices to meet their primary health care needs. In China, although Western medicine is widely available, many people choose to look for relief and healing by seeing a doctor of zhongyi (Traditional Chinese Medicine, or TCM). Western medicine and Chinese medicine are practised virtually side by side at every level in the national health care system.
Traditional Chinese Medicine differs in fundamental ways from Western medicine
With a long history of more than 2000 years, the TCM practice offers natural, safe but nevertheless effective therapies and cures for many diseases with much less side effects. TCM takes a unique theoretical and practical approach to health. In treatment, it includes the use of various intervention modalities, such as Chinese herbal medication, acupuncture, moxibustion, massage and Qigong. These modalities may be used separately or in combination.
In 2009, 67% of Swiss citizens voted for accepting Chinese Medicine as a complementary medicine to be covered by the health insurance in Switzerland.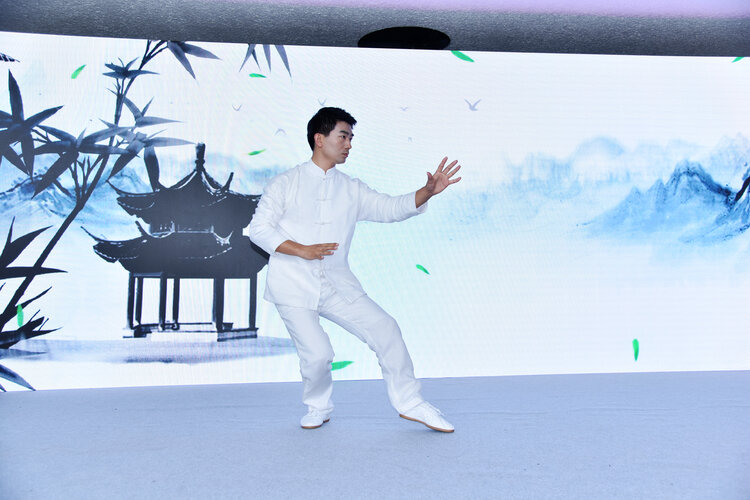 I met Dr Dong Hongguang at the opening of an event entitled "Discovering the Culture of Traditional Chinese Medicine", held at the Palais des Nations on 24th September 2019. Dr Dong was the initiator of the event, which was sponsored by the Permanent Mission of China. He gave me a comprehensive view of how Chinese medicine is applied in Switzerland. Dr Dong is Médecin Associé in the University Hospital of Geneva and works in the Pain Clinique of The La Tour hospital as Pain specialist. He is the Vice-President of the World Federation of Acupuncture-Moxibustion Societies, the deputy Secretary General of the World Federation of Chinese Medicine and the Vice-President of the Association Romande des Médecins Acupuncteurs (AGMAR). He is also as an expert of the traditional, complementary and integrative medicine team of World Health Organization.
Advantages and benefits of traditional Chinese medicine
Regarding the advantages and benefits of traditional Chinese medicine, he pointed out that Chinese medicine is capable in tackling many health issues. In 1996, invited by Professor Aldo Campana, the Director of the Department of Gynaecology and Obstetrics at the Geneva University Hospitals (HUG), Dr Dong joined the Department at HUG. They wanted to integrate Chinese medicine into reproductive health in Switzerland and explore its potential value. The team tried to explore the synergy and integration of the best elements of Eastern and Western approaches in treating many complicated and difficult conditions, such as premenstrual syndrome, infertility, menopause and pelvic pain.
By introducing acupuncture into the treatment of infertility, he and his team were able to treat both the physical and the psychological aspects of the disorder and thus boost the chance of pregnancy. Evidence also shows that acupuncture has a positive influence on in vitro fertilization and increase the rate of pregnancy. For women undergoing assisted reproductive technology, it is possible to integrate acupuncture into all conventional procedures and increase its success rate. As for menopause syndromes, acupuncture is effective in relieving symptoms such as hot flashes, insomnia or mood swings, and thus improve the patient's quality of life.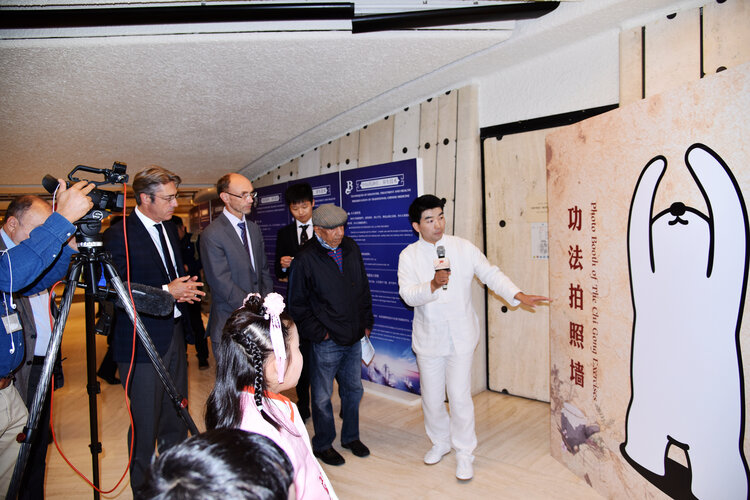 Pain management is another area that TCM is widely used. In 2018, a multidisciplinary centre for pain management was established at the Hôpital de la Tour (La Tour Medical Group) in Geneva. Dr Dong works together with a group of experts from different cantons of Switzerland at this centre, which is now among the top facilities in Europe providing an integrative approach in the field of pain management. By combining the strengths of Eastern and Western medicine, the centre is able to tackle both chronic and acute pain, as well as provide the best medical care for pain-related psychological and physical conditions.
In addition to reproductive health and pain management, TCM can also help with problems of the digestive system, immune system dysfunctions and psychogenic problems such as stress-related syndromes. It is also effective in weight management.
The future of Chinese medicine in Switzerland
Regarding the future of Chinese medicine in Switzerland, Dr. Dong highlighted that there is now more training and research in the field of TCM. He works with other colleagues to find compatible TCM solutions at the HUG. AGMAR runs a three-year TCM training programme for doctors in Switzerland, with an aim to integrate acupuncture and other forms of Chinese medicine into the mainstream allopathic medicine to provide a better health care. All these efforts to bring Chinese medicine to Switzerland are showing tangible results.
In 2018, the Sino-Swiss Centre for Traditional Chinese Medicine was established in Meyrin. The Centre has been recognized by the Chinese State Administration of Traditional Chinese Medicine as a model platform for Chinese medicine. It is supported by the World Federation of Acupuncture-Moxibustion Societies, La Tour Medical Group, Shanxi University of Chinese Medicine, Shenzhen Traditional Chinese Medicine Hospital and the HUG. The Centre offers integrative medical care in different areas, including reproductive health, pain management, sports injuries, and supportive treatment for cancer and anti-ageing treatments. It also serves as a platform for international exchanges on Chinese medicine and integrative medical care.
*Lin Dan works at the United Nations Office at Geneva (UNOG)