Bettina Gerber, Chief of the Human Resources Legal Unit and Jérôme Blanchard, Legal Officer work to combat concerns and assist in conflict resolutions for staff at UNOG. In this interview, they reveal the challenges of their respective roles and the steps towards a positive outcome with the correct support.
How did you come to be in this position?
Bettina: I started as an Associate Legal Officer in the Secretariat of the Joint Appeals Board in Geneva. In 2009, I took up a new function within the arms of the Human Resources Management Service (HRMS), UNOG. By this time, the legal functions within HR started to evolve, in particular when the new system of administration of justice was introduced. Ever since, I've been working in HRMS as a Legal Officer, covering a portfolio that ranges from litigation to informal resolution. Due to my experience in conflict resolution and legal background, I was nominated in 2021 for the Conduct and Discipline focal point (CDFP) of UNOG.
Jérôme: I started working at the UN in 2010 as an Associate Legal Officer in New York for the (then) administrative law section, working mainly on disciplinary cases at the time. We were receiving reports, requesting comments from staff members, and making recommendations to senior management. I then joined HMRS, UNOG in 2013 as a Legal Officer. Our role – regarding conduct-related cases – has evolved massively in terms of framework and policy. The new functions of Conduct and Discipline focal points was created in 2019 with the issuance of the Secretary-General's bulletin ST/SGB/2019/8.
What are the skills required for someone in your role and how do you see this evolving?
Jérôme: Conduct and Discipline focal points are usually nominated within Human Resources or Executive Offices (EO), and I think that a legal background and an overall understanding of the investigative functions, complaints mechanisms and disciplinary process within the UN is crucial for this role. The educational background of a legal officer is also helpful so you can provide staff members with the proper avenues and options going forwards.
Bettina: It is also crucial to have a good understanding of how the internal justice system functions and to be connected to all relevant stakeholders at UNOG, like for example the Ombudsman or OSLA to understand their roles. In terms of skill set, I think it is essential to listen carefully, not to prejudge and to build trust with the people that come to see you. Then of course, it is crucial to take the necessary action promptly. Despite our hybrid way of working, I always try to arrange to meet with colleagues in the office, especially over difficult matters.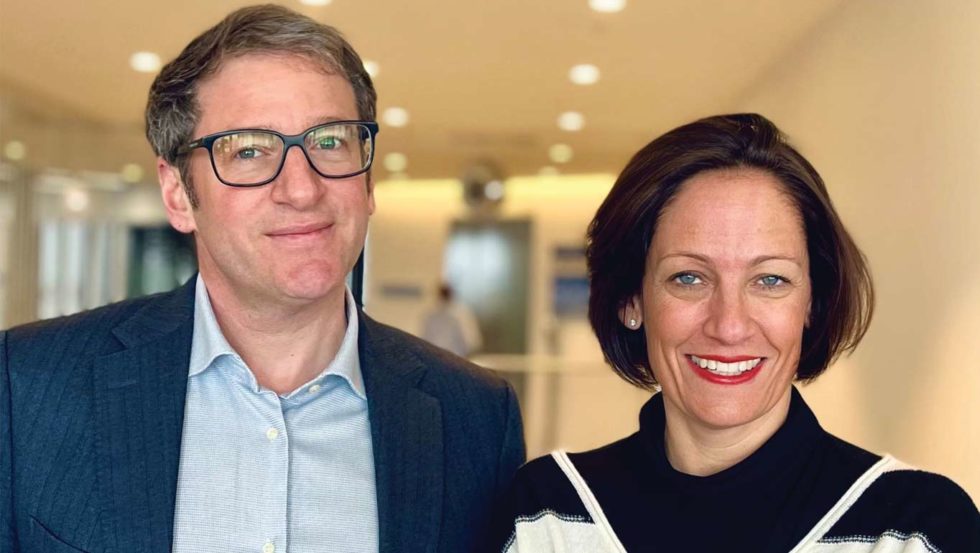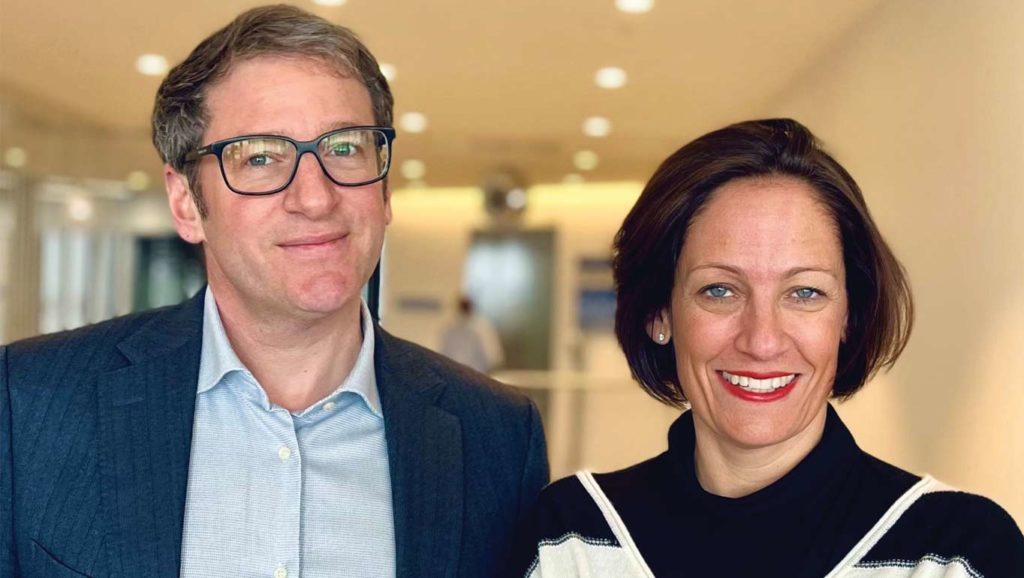 If you had a staff member who has contacted you regarding a misconduct issue, how would you go through the process of helping them?
Jérôme: We firstly serve as a contact point for both the affected individual and the alleged offender throughout the handling of a formal report of a possible prohibited conduct. We provide information on the processes and relevant time frame for the investigation panel to be set up. Often a staff member will consult the Conduct and Discipline focal point when they face a difficult situation and when they have concerns or questions regarding a conduct issue. We would not close the door to someone who comes and seeks advice on a particular situation just because no formal complaint has been filed.
Bettina: Exactly. We have a very clear role defined under the ST/SGB/2019/9 in what we must do when there is an ongoing investigation and once it is over. When staff members come to us regarding a misconduct issue, we provide advice. However, we do not assist in drafting complaints- for that we would refer the colleague to OSLA (Office of Staff Legal Assistance). Upon consent, we might also refer the staff member to another stakeholder if we consider the problem would be better answered by the Office of the Ombudsman, for example, or the Staff Counsellors Office. We might also potentially facilitate the referral of a complaint to OIOS (Office of Internal Oversight Services), in case a staff member is for some reason hesitant about it.
Jérôme: Another important point is that we explain to staff members their obligation to report any possible misconduct, and that if they wish they can report anonymously to OIOS. We would tell what a complaint should contain to be properly assessed and eventually investigated, and we would explain the overall framework, including the ST/AI/2017/1 on Unsatisfactory conduct, investigations and the disciplinary process, which also governs complaints filed under the ST/SGB/2019/8.
Bettina: It is important to stress we take every complaint seriously, and address everything within the mechanisms available. Not everyone who comes has a case, but everyone who comes has a concern.
What happens after a complaint is dealt with?
Jérôme: We have to keep the complainant informed of the status of his or her complaint, and if, investigated, we must keep the complaint and the alleged offender informed about the status of the matter. The ST/SGB/2019/8 is an improvement from the former ST/SGB, as the Administration must keep the involved individuals informed of steps taken following a formal complaint, and must provide support. CDFP provides security and clarity to staff of their options, and their rights and obligations, including the obligation to fully cooperate with an investigation.
Bettina: In case an administrative measure or a disciplinary sanction is imposed, the CFDPs need to ensure its implementation. The ST/SGB also has a requirement called "Post-investigation review" obligations for the Conduct and Discipline focal points. This is a monitoring function to assess the affected individual and offender's situation for at least a year, to watch out for retaliation and to ensure these acts of retaliation are reported to the Ethics Office. We also, depending on what the outcome is, liaise with the Office of the Ombudsman or with our training unit, and sometimes propose coaching sessions or team building events to help the unit restore a healthy work environment.
How does your network operate within the focal points?
Bettina: The Administrative Law Division at headquarters organize information sessions as well as training sessions for all Conduct and Discipline focal points within the UN system. It is a very useful forum where we can exchange best practices among each other, ask questions and discuss a whole variety of topics. There is also a place on SharePoint where all information is available to the Conduct and Discipline focal points.
Jérôme: We often exchange information with Conduct and Discipline focal points (often the clients of UNOG) based in Geneva, in an open network format to provide advice and guidance.
We sometimes discuss with colleagues in New York on how to preserve the willingness of staff to remain anonymous, and other problems in our role.
What would you say to staff who are hesitating to come to you?
Jérôme: The main thing is that we have an open door policy. We understand it can be very difficult to take a decision when you are faced with a challenging situation, especially when it is your first time experiencing an issue at work. We are here to explain the different avenues and advise them on which is best for them.
Bettina: I fully concur with Jérôme and it is crucial that staff members as well managers have confidence in us and do not hesitate to consult us. In our role, we are crucial to preventing and addressing unsatisfactory conduct and a key element in creating a 'speak up culture', which is a priority of the Director-General as stressed in her recent town hall meeting.