Martin Griffiths is the United Nations Under-Secretary-General for Humanitarian Affairs, Emergency Relief Coordinator, and Head of the Office for the Coordination of Humanitarian Affairs. Although based at UN Headquarters in New York, Geneva has been his and his family's home for 24 years.
During your mandate, the crisis in Afghanistan took place, as well as the earthquakes in Türkiye and Syria. What value has been added through OCHA's intervention?
Sadly, Afghanistan and the earthquakes in Turkey and Syria are just two desperate situations on a long list of crises that started or deteriorated in the past two years. Let's not forget the war in Ukraine; the near-famine conditions in Somalia; the record-breaking drought in the Horn of Africa; cataclysmic flooding in Pakistan; as well as violence in Sudan, Haiti, Myanmar and many other places. OCHA is present in all these crises to coordinate, advocate, negotiate, fundraise and enable the humanitarian system to deliver.
What I find particularly inspiring is the work of local humanitarian organizations and civil society groups, who are often the first responders on the ground. They are a tremendous asset, and it is important to plug into the work they are doing in their own communities.
Responding to crises is no easy task, of course. Lack of access, attacks on aid workers, bureaucratic red tape, insecurity, underfunding, politicization of aid and other obstacles are everyday challenges. But OCHA's staff excel in managing and operating in difficult and often chaotic situations. They keep their cool and get on with the job with grit and professionalism. As a result, the value that OCHA brings to the table is acknowledged across the humanitarian system.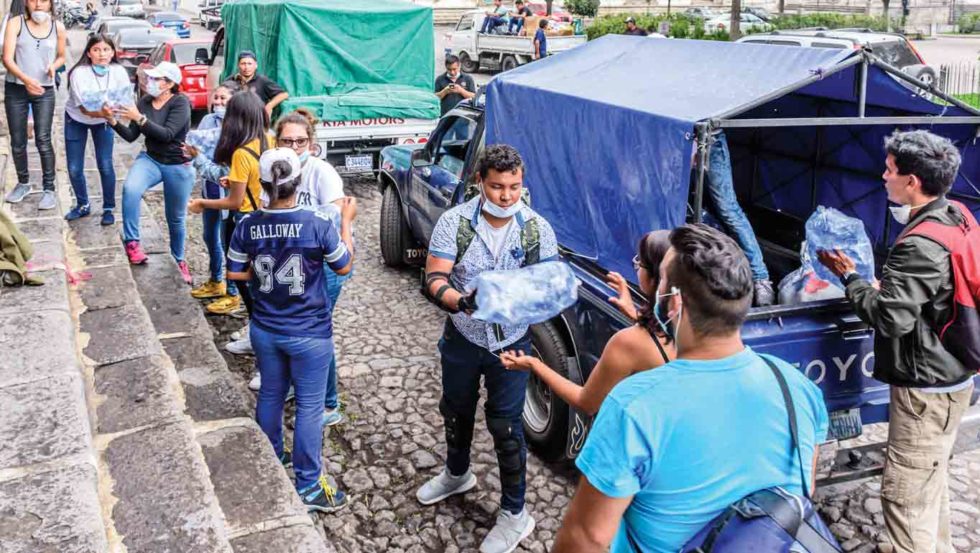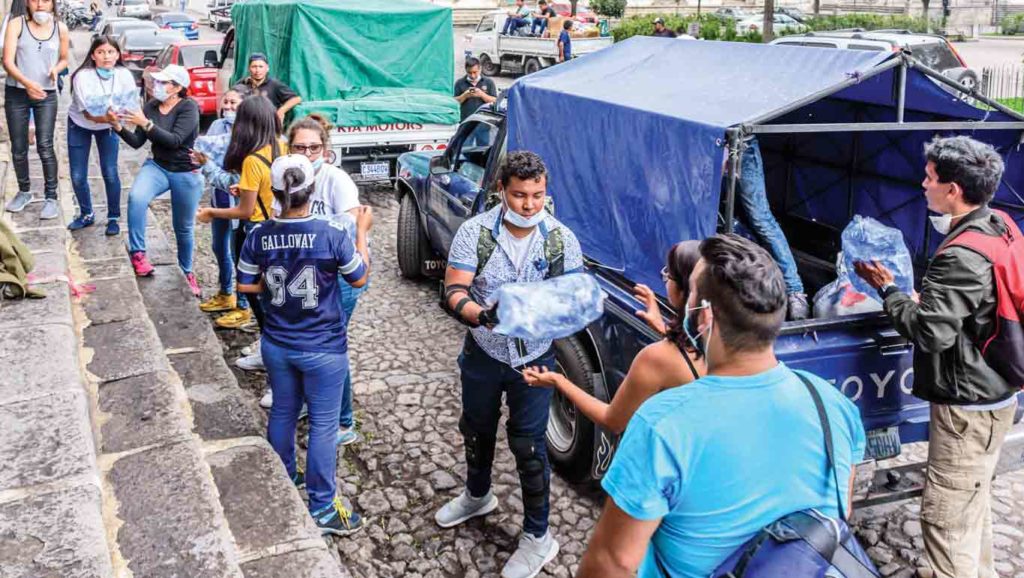 OCHA is operating in an environment in which funds are in constant depletion. What are you doing to secure the availability of funds?
Money enables us to save lives, so we push every day to raise the necessary funds. Last year, we helped raise a record $30 billion US dollars for UN-coordinated humanitarian action worldwide. But with more than 360 million people in need of assistance around the world we still rarely hit above the halfway mark of the annual funding requirement, which currently stands at $56 billion. So we need to take a closer look at why the need for humanitarian action is surging.
The world is experiencing the largest number of violent conflicts since the Second World War. Two billion people live in places affected by this violence. Global poverty is rising. Add climate change resulting in heatwaves, wildfires, droughts, floods and other disasters to the list too.
Donors generously provide more funding every year, and we are grateful for that. But it is not enough to keep pace with the needs. We are looking at ways to address this growing gap. For example, more development and climate finance should be spent in the most vulnerable places. Sustained investment in adaptation and resilience-building is key to reducing vulnerabilities in the first place.
We are also getting better at spending the funding we do have more efficiently, including providing assistance before a crisis strikes. This approach is protecting lives and saving money.
What do you do to keep OCHA staff motivated, despite the tough environments in which they are called upon to intervene?
OCHA is nothing without its diverse and multi-talented workforce. When a crisis erupts, so many of them raise their hands, offering to rush to the scene immediately. I don't think they need me to motivate them to do what they do! In fact, I take inspiration from them every day. We do have several staff appreciation initiatives, such as our OCHA Award of Excellence. We also encourage national staff to surge to other crises or seek international positions through our Humanitarians Without Borders campaign, spearheaded by my deputy, Joyce Msuya.
Do you expect a paradigm shift in how humanitarian assistance is being provided so that recipients of aid are more included?
We are moving towards a system driven more by the demands and needs of the people. Giving people a voice and decision-making power. Being clear that accountability to affected people is not a customer satisfaction issue but rather the prism through which all else is seen.
This shift will be incremental. In OCHA, we are piloting this approach through flagship projects in Colombia, Niger, the Philippines and South Sudan. The aim is to better address the needs as articulated by affected people themselves. In the long-term, this will strengthen people's resilience to the disasters and crises.
Your job is very demanding. Could you describe how a day at work looks like for you?
Let's just say there is never a dull moment. I can never tell what's coming. Let me give an example: I was in New York on 6 February when deadly earthquakes struck Türkiye and Syria. My staff informed me immediately, but it took hours before the full scale of the disaster became clear. Coincidentally, I had planned to travel to Türkiye that week for discussions on the Black Sea Initiative, but I considered canceling the trip because I knew Turkish government officials would have their hands full. But as soon as I realized the level of devastation, I knew it was important to go to express solidarity with the affected communities and with our own teams. The destruction and suffering in the disaster zone were on a scale I have seldom witnessed, and I have since been able to use the privileged podium I have to communicate to others just how vast and urgent the needs are.
It is revealing that I had those initial considerations whether to travel to Türkiye or not – it shows just how overloaded the humanitarian system is all the time. In emergency situations, I don't want my presence to distract from the aid operations, but if I'm not careful, I might miss opportunities to see first-hand how to change things for the better. That is why we have OCHA teams around the world to ensure that we don't overlook things.
When I'm not traveling, I'm in either New York or Geneva, meeting with staff, advocating on behalf of crisis-affected people with Member States and others, speaking to the media and doing what I can to raise international awareness of crises.
What is your message to humanitarian workers on World Humanitarian Day (19 August)?
On this World Humanitarian Day, my message is one of admiration and solidarity to humanitarians everywhere, not least to our local colleagues and affected people themselves. They are always first to respond when disaster strikes, delivering assistance in the midst of tragedy. They have our deepest respect, empathy and support.