Broken dreams, destroyed livelihoods, suffering, and tragic events characterize the stories of people who find themselves as refugees in other countries. Fortunately, the kind gestures typically provided to them by host communities, governments, and the United Nations organizations naturally contribute to restored hope, increased self-reliance, a sense of belonging, and a platform from which to bounce back stronger and better.
While painting a picture of the refugee situation in the refugee-friendly country of Ethiopia, the United Nations High Commissioner for Refugees (UNHCR) country representative for Ethiopia, Mr. Mamadou Dian Balde explained, "Ethiopia currently hosts over one million refugees, mostly from South Sudan, Somalia, Sudan, and Eritrea who are fleeing conflict, violations of human rights, and events affecting public order in their own countries. The United Nations Department for Safety and Security (UNDSS) plays a critical role in enabling our refugee operations because the majority of UNHCR protection and solution activities are in the periphery where security issues are prevalent."
Earlier this year, fighting in Lascanod, Somaliland caused major displacements of people with at least 100,000 fleeing into Ethiopia's Somali region. According to Prince Bruce, Ethiopia's chief security adviser, "UNDSS took the lead in conducting a joint security assessment mission to the locations where refugees had gathered and developed risk management plans and offered operational support to humanitarian organizations, enabling them to move in and provide lifesaving support to the refugees." UNDSS Ethiopia maintains a presence throughout the country, allowing 28 UN agencies, funds, and programs to carry out their mandate by providing security-related assistance.
In the deep fields, UNDSS staff such as Mahamoud Mahama, field security coordination officer in charge of the Somali region, enable the execution of humanitarian operations. Mahama describes the support: "UN humanitarians often work in hazardous and unpredictable situations in remote locations such as refugee camps. Therefore, our assessments look at issues ranging from terrain, road infrastructure, accommodation, emergency evacuation procedures, and other underlying security concerns to mitigate risks that UN personnel may face while in the field."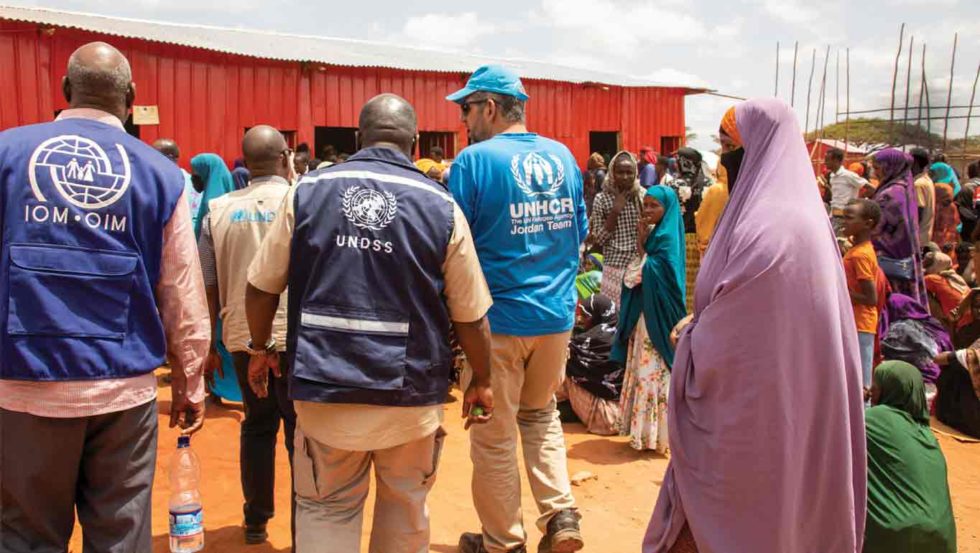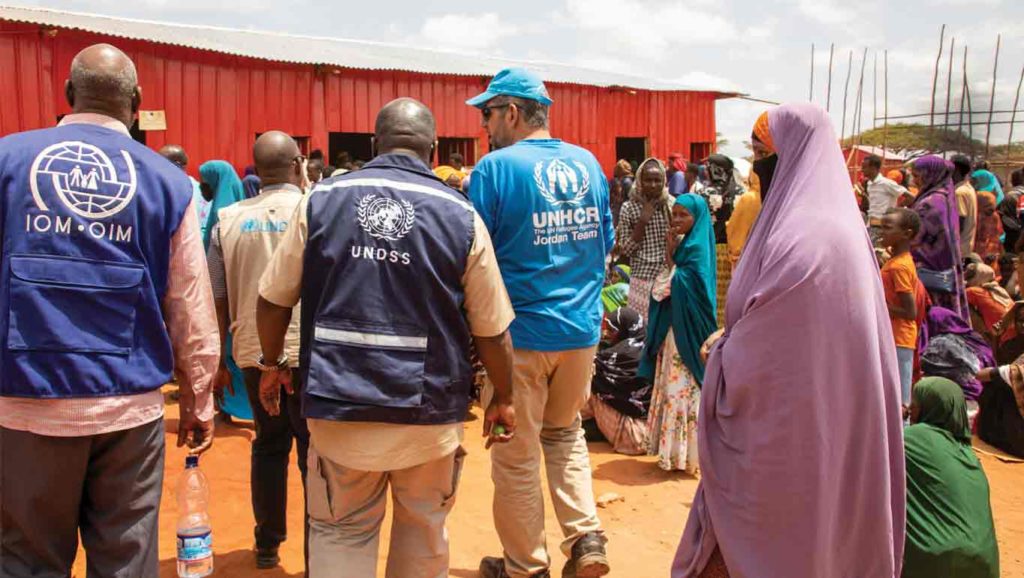 Furthermore, the enhanced collaboration between UNDSS and UNHCR not only allows for the delivery of aid to refugees, but also provides reassurance to humanitarian workers such as Ellen Twizere, a field officer with UNHCR, who mentioned, "After a long day in a refugee site, seeing someone who has walked a long journey finally having shelter, and children playing around puts a very big smile on my face." Additionally, "having a personal sense of safety and peace of mind in the field, knowing that UN security colleagues have done their homework. As this allows me to work in a difficult-to-reach area, and finally return to my family after months-long humanitarian missions."
According to Mathias Ntawiha, a UNHCR water, sanitation, and hygiene officer, "as a humanitarian worker, I cannot discharge my duties optimally if I do not feel safe, either psychologically or physically. As a result, the availability of UNDSS to support refugee operations provides a foundation for delivering services to the people we serve."
If the security of UN personnel is jeopardized, it can have a significant impact on the delivery of critical humanitarian aid to refugees and internally displaced people. To reduce such incidents, UNDSS, in collaboration with United Nations Security Management System entities, develops contingency plans, provides security training to UN personnel deployed to high-risk locations, and conducts political and security analysis regularly to guide UN operations. UNDSS remains committed to enabling United Nations system operations through trusted security leadership and solutions.