Dan Acher uses cities the world over as playgrounds. Very big playgrounds, in which large-scale installations bring thousands of people together. His work taps deep into shared emotion, a magical space which enables all kinds of citizens to connect with each other and to engage with the key issues of our time.
The participative artworks he creates offer various levels of involvement, with virality being another key ingredient of the process. A savvy mix, deliberately designed both to touch profoundly and to amplify messages about our collective future on this planet.
Reinventing the city
If you've visited Geneva you're bound to have enjoyed one of Happy City Lab's local productions. As founder and director, Dan is responsible for the CinéTransat free outdoor film festival, the open pianos in the street, and the year-round, city-wide Neighbourhood Swap Boxes in which hundreds of thousands of objects and conversations are exchanged each year. Projects that started as experiments in living together in the urban environment now feature in international guidebooks and are being replicated far and wide. The Happy City Lab team has shown – with the joyful participation of the people of Geneva – that by creating the right situations, and giving citizens free access to art, we can meaningfully transform the way we live together.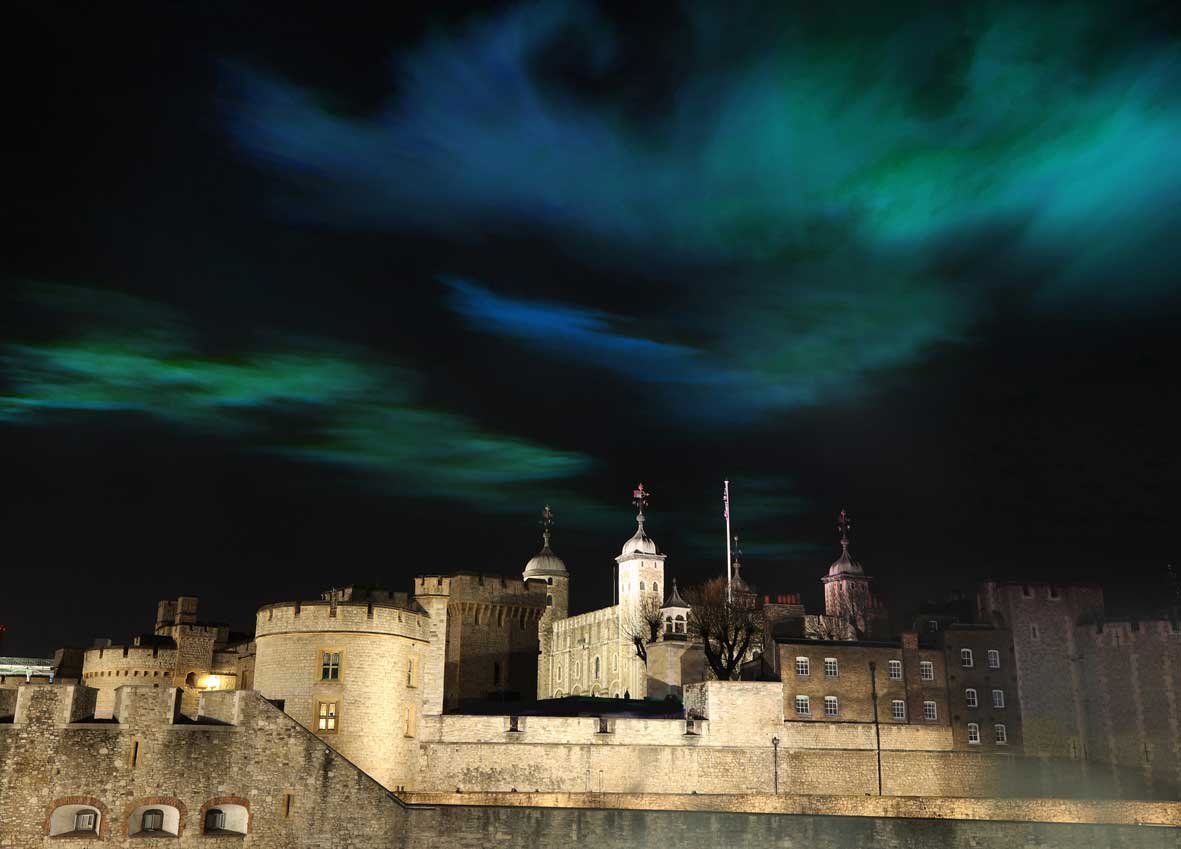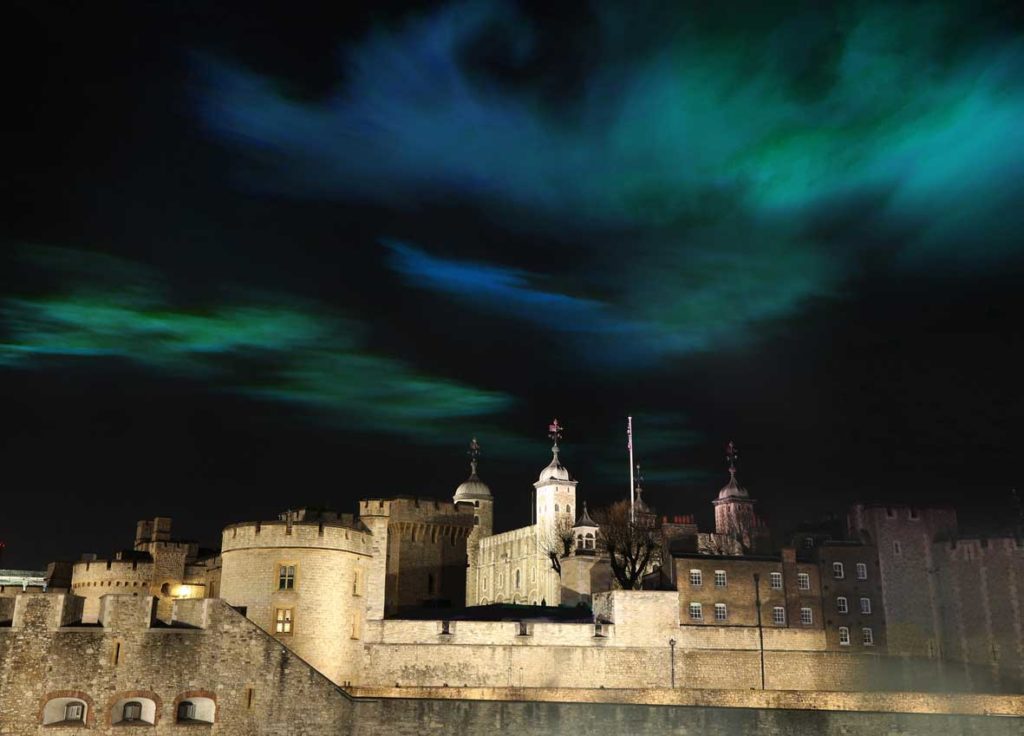 Artivism: Engaging people through emotion
Art and activism have long intermingled to tackle society's big issues. More recently, the term artivism has gained traction as the catchword for a form of art specifically produced to generate social change.
In his practice, Dan concentrates on the emotions he can trigger in people and the behavioural impact this can have. His immersive installations, participative events and 'new city rituals' enable people to engage differently with each other and their environment. Crucially, by transforming the emotional context of the city spaces they are accustomed to, Dan's productions allow citizens to come together beyond what might divide them. Faithful to this vision, his latest installations examine our relationship with nature and, as world citizens on a shared planet, each other.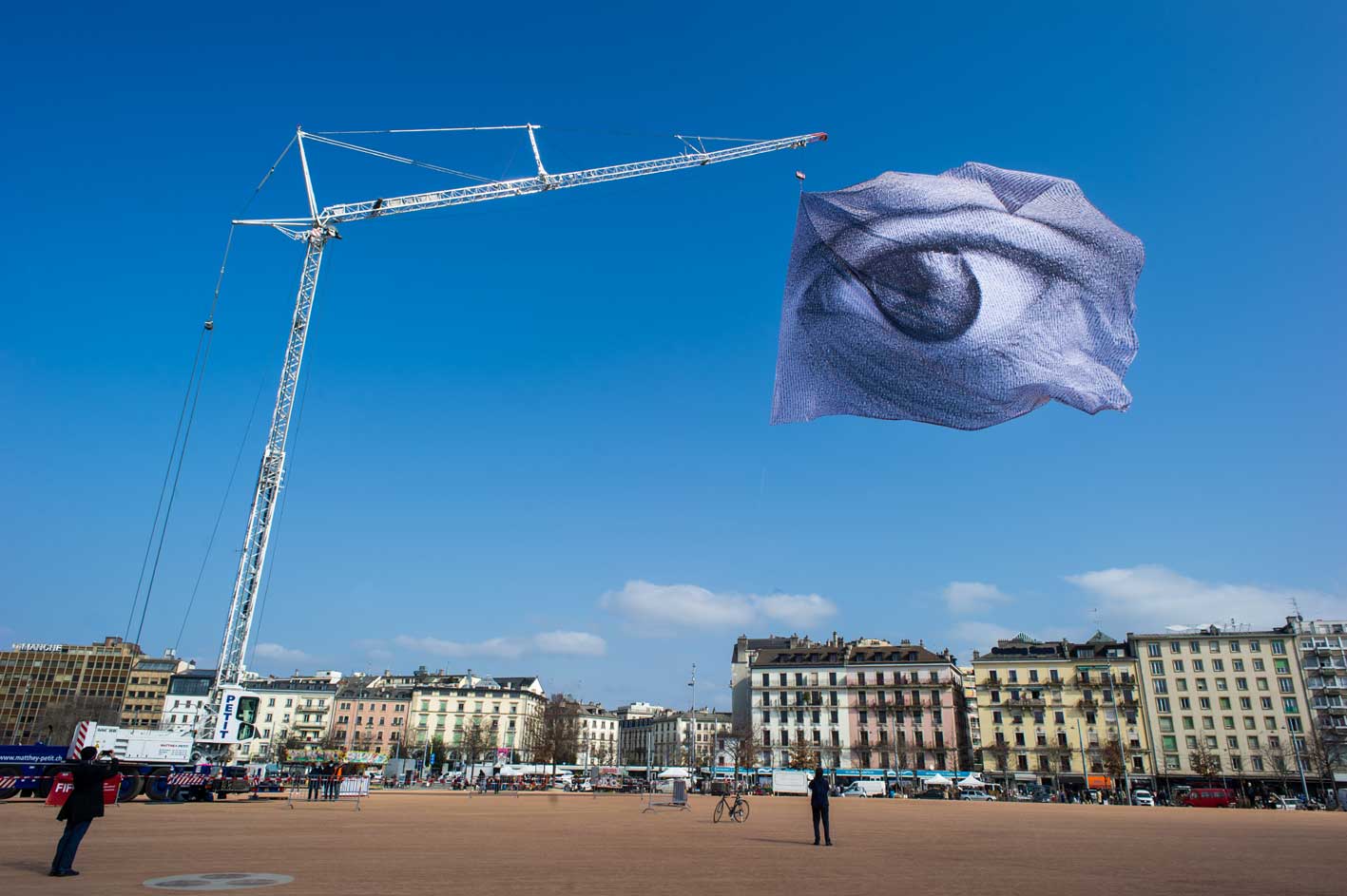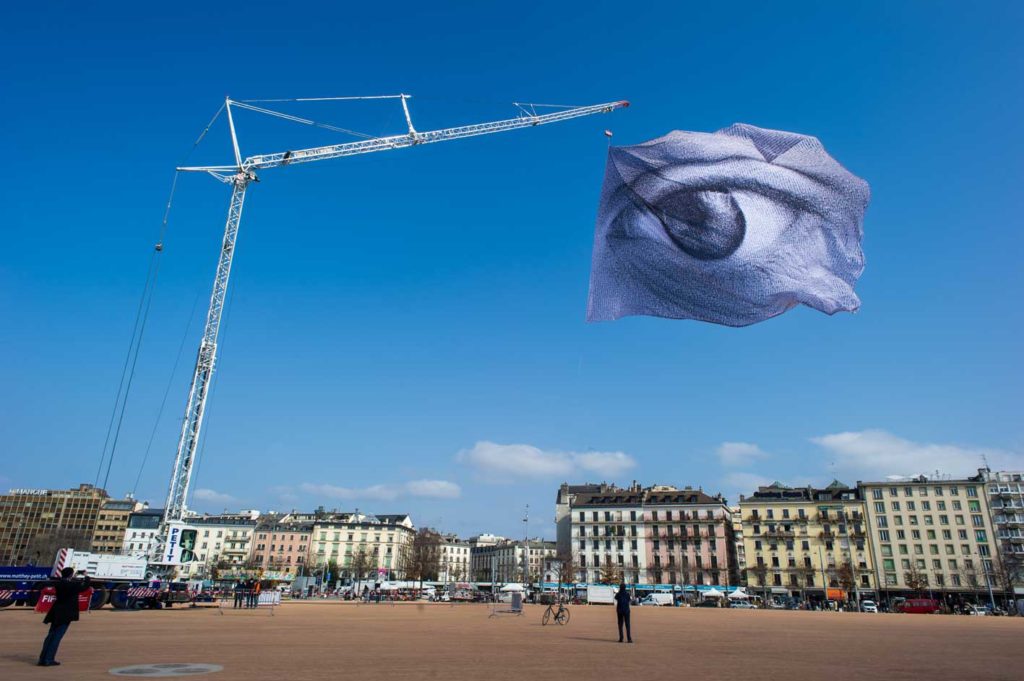 "We Are Watching": The eyes of the world
In a bid to engage citizens with the climate crisis, by having them be symbolically present at Madrid's COP25 UN climate change conference, Dan created a giant one-world flag. It's a monumental eye made up of thousands of portraits sent in from 190 countries, bearing witness and holding decision-makers accountable at key climate events around the globe.
Participants add powerful messages to their portraits online, which can be seen on wearewatching.org. Individuals of all ages and backgrounds express hope, fear, love, and a resounding call for action. Their universal message reaches beyond borders – a common cry to save our planet.
The 10-storey-high flag first flew in Madrid and is now touring towards Glasgow for November's COP26. This year's tour started in March in Geneva, where the flag was raised to mark the opening of the 2021 FIFDH International Human Rights Film Festival.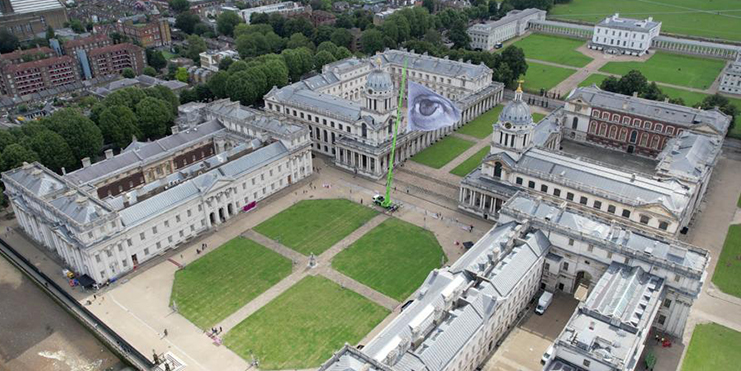 Borealis: The northern lights on demand
Dan shifts our emotional experience of urban spaces by transforming familiar landmarks. Borealis brings the magical mystery of the Northern Lights to any city, using layers of light and particle clouds to create the illusion. Throughout the ages, we have attributed countless legends to the celestial phenomenon. Today this immersive installation inspires awe by creating something that shouldn't by all accounts be there and that is way bigger than any one of us. As we witness new and unusual natural phenomena, questions are raised: Will we soon seek to control every aspect of our environment and artificially recreate all that we need from nature – aesthetically, emotionally, or in terms of natural resources?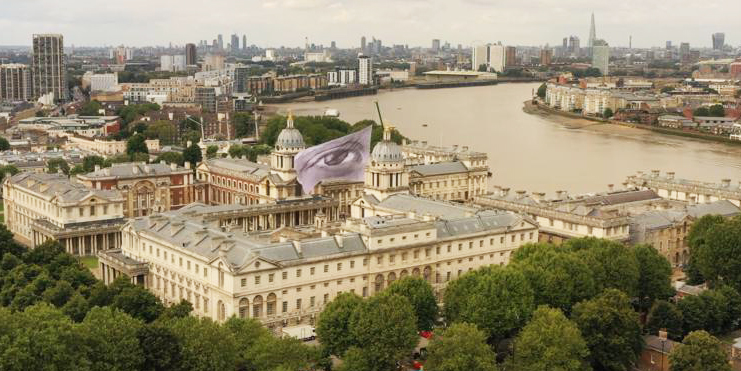 Scaling things up
Borealis has mesmerized audiences and the media across Australia, Europe and Japan. And while it dances in the sky, the We Are Watching flag billows and waves large. The size and beauty of these works seek to focus our gaze above and beyond our individual differences onto the same universal matters. There is both a timeless aspect and an urgency to Dan's installations; their sheer scale reminds us that we are all, indeed, in this together.
Collaboration is paramount
As the world becomes more polarised and we tackle huge challenges, Dan feels it's crucial that we reinforce our sense of shared humanity. His vision is one where government ministers, artists, scientists, activists, citizens, come together urgently and connect – locally, globally, meaningfully. He believes that accessible, universal art can bridge intellectual and political divides. That it can provoke a transformative, emotional response and raise our sense of individual and collective responsibility for our common future. Dan's work has accompanied Australian Aboriginal ceremonies, launched art and technology centers, lit up the skies over an 11th-century fortress and its neighbouring 21st-century financial district, featured at CERN, been played with national symphony orchestras. So whoever and wherever you are in the world, look Dan up and get in touch. The magic of connection can save the world.