With an international Geneva totally inactive –and without conferences– the impact on Beau Rivage has been immense. The occupation of some of the 5-star-hotels depends largely on the clientele of diplomatic business and large events. With no such activities, there has been less work for the catering and banquet teams, as well as less room occupation. Here is what we learned from Lars Wagner, General Manager of Beau Rivage Genève.
The arrival of the pandemic has been as uncertain as the exit will be. Besides all the effort to subsist, to reformulate processes and to work without direction has been of constant learning. "Nothing can be taken for granted", Wagner highlights, "We must remain humble and show innovation and flexibility". The size of the crisis led the Directors of the five-star hotels to join efforts and ideas through calls by Zoom. "From the first week, we worked as a team. Communication was and is important to survive together", the General Manager emphasizes.
Keeping up standards
Managing and preserving luxury within the hotel sector requires –without a doubt– highly expensive operational costs. If it is added that –suddenly– operations are not allowed due to external factors and the company's policy is to preserve the activity, the management becomes a team of medical surgeons helping a fragile patient to survive.
Before Covid-19 we had 124 employees, including fixed-term and trainee employees. Today we have around 110 employees. We didn't dismiss anyone during the crisis. Natural terminations were not replaced, we had some retirements, non-renewal of fixed-term contracts and elimination of trainees", points out Lars Wagner. Flexibility and creativity were key factors. Management continued to innovate and redefine internal business processes to work more intelligently. The service was not interrupted, and as Wagner remarks "We continued to provide service from the heart but made additional efforts to please the few guests of the house".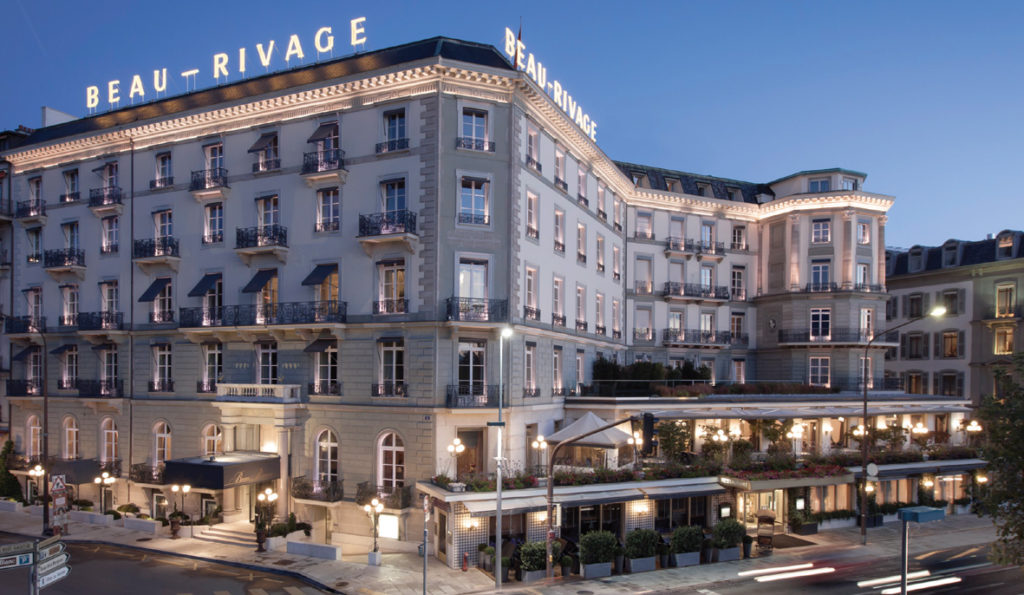 The privilege of being independent
Beau Rivage Genève has been known for more than 150 years, passing down from generation to generation. However, not everyone knows that –in a world of large hotel chains– it is the only independent luxury hotel in Geneva –with 72 rooms and 23 suites–, where historic guests such as Eleanor Roosevelt has been accommodated while working on the Universal Declaration of Human Rights.
Globally, the wealth of the stock exchange has been wiped out of the sector. Thousands of hotels around the world have had to close with plenty of affected employees – being either dismissed or assigned to the residential business. Locally, although on a different scale and with help from the Cantonal Government, several hotels are struggling with different operational challenges as the situation remains extremely delicate.