The role of small missions is very interesting. Their permanent representatives not only have to manage a comprehensive agenda, but must also take charge of administrative tasks. Today we cover the example of Botswana.
Why did you join the diplomatic service?
I joined out of my conviction that diplomacy and multilateralism are key to facilitating cooperation between nations in our interconnected world, and ensuring peace and prosperity for the benefit of all peoples. With my educational background and a career spanning three decades in law and justice, including international law, I was involved in a number of initiatives at both the technical and leadership levels, where I saw firsthand the positive role diplomacy played in this regard.
I have worked in various capacities, including as a law lecturer, women/human rights officer/activist, judge, and prior to this posting, as Attorney General of Botswana from 2005-2016. Although this was primarily at the national level, I was also engaged regionally and globally as a member, and sometimes leader of our national delegations to various meetings. It was therefore a pleasure and privilege to accept my first diplomatic appointment as Ambassador; I considered myself ready to contribute at the head of mission level somewhere such as Geneva, a hub of multilateral activity.
What is the experience of being on a small mission and having to cover the transversal agenda in Geneva?
Geneva has been likened to a beehive because it hosts the UN, many of its agencies, and international organizations such as the WTO, ICRC, WIPO and many others to which our mission is accredited. So it is indeed a busy station, which is challenging for small missions such as ours since we cover a wide range of issues that are relevant to Botswana. However, our mission has been blessed to have qualified, experienced and hard working staff, and the Botswana Government does its utmost to provide necessary resources and a working environment that is conducive to fulfilling our mandate.
Moreover, we work closely with our regional group, the African Group of Ambassadors, and the African Union Mission in Geneva, whereby on a rotational basis a particular country is responsible for coordinating specific issues on behalf of the group. This is very enriching, makes the work more manageable, and provides an atmosphere of friendship and solidarity with the other countries on our continent.
What are the priorities of Botswana's human rights agenda?
Botswana's human rights agenda is driven by our national principles: democracy, respecting national unity, development, rule of law and good governance, peaceful resolution of conflicts and peaceful coexistence. Our society strongly subscribes to the human values of compassion, dignity, sympathy and courtesy, collectively referred to as "Botho" in our language. We believe that such values and practices have played a significant role in the development of Botswana.
We continue to participate actively in the HRC as an observer state and engage on a wide range of issues. Currently, our priority areas include equitable access to vaccines between and within States; women's rights and gender equality; the rights of the child; independence of the judiciary; elimination of racial discrimination and equal participation in political and public life.
How is Botswana evolving in terms of promoting the fantastic handmade baskets that represent the country so well?
Botswana baskets are widely regarded as some of the finest regionally and globally. Their high quality, outstanding workmanship and originality have gained them international recognition, and they are now widely exported. Many traditional designs are a representation of animals and of nature. Needless to say, you will find some of these wonderful products on full display at our mission here in Geneva, and we have always offered them for sale during the UN Bazaar at the Palais de Nations.
Some of the promotional activities that have been undertaken by the government, parastatals, and private sector associations have evolved over the years with changing technological advancement (e-commerce) and customer preferences. A National Museum basket exhibition is held annually through the Botswana Tourism Organisation to showcase baskets in our capital, Gaborone, where, visitors and tourists can purchase crafts directly from the producers.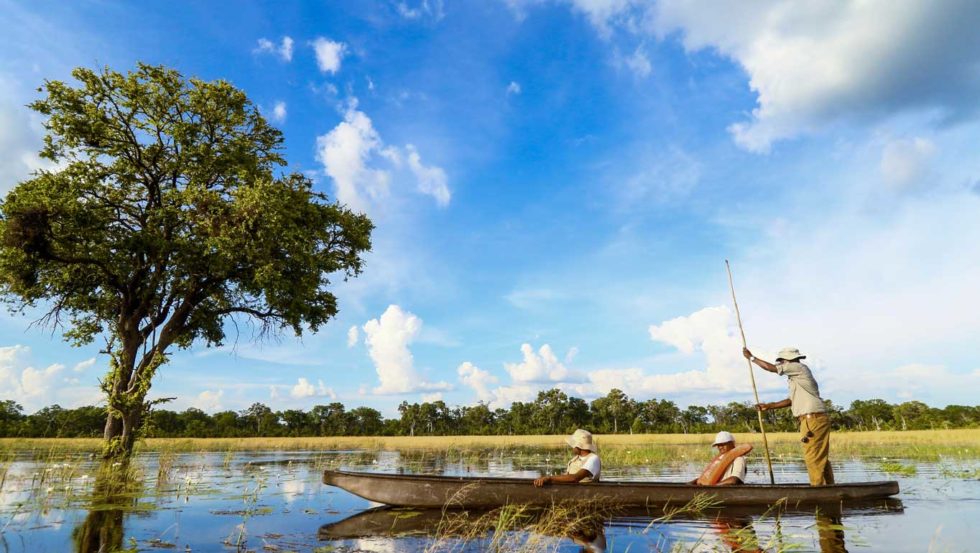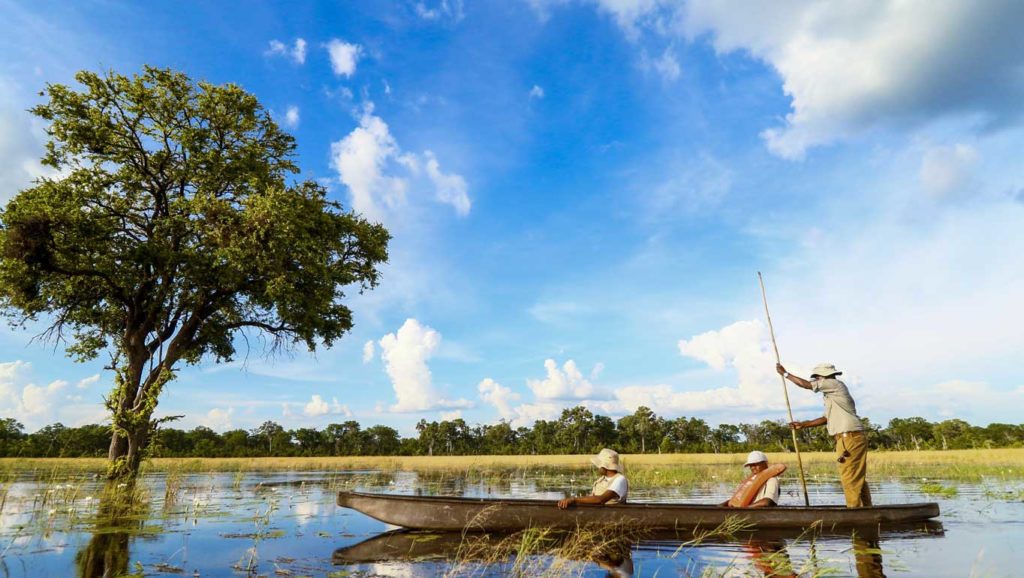 Now we can travel again, what are Botswana`s main tourist attractions?
Botswana is a premium African safari destination, with some of the world's best wildlife and natural environment. Tourism is our second-largest revenue earner after diamonds, accounting for almost 12% of GDP. As a large country about the size of France, we have devoted 38% of the total land area to national parks, reserves and wildlife management areas. Botswana is home to a number of unique tourist attractions, the most well known being perhaps the iconic Okavango Delta, the largest inland delta in the world and home to a wide variety of plants and wildlife. In 2014, it became the 1,000th World Heritage site and it is also one of the Seven Natural Wonders of Africa.