Petra Finianos began her United Nations security career with a peacekeeping assignment 16 years ago, and she has travelled to various humanitarian frontiers. "When I first joined the UN, I worked with the United Nations Interim Force in Lebanon.
After five years, I transitioned to the humanitarian space working for the World Food Programme in Yemen, IOM and UNHCR subsequently," she explains. She then joined UNDSS in 2021 as Deputy Chief Security Adviser and now serves as Security Adviser in Turkiye.
According to Petra, her position necessitates flexibility, ingenuity, collaboration, and a clear knowledge of what the UN entities must accomplish in each region. "As a security adviser, my main duty is to make sure that UN personnel, facilities, and operations in Turkiye are safe and secure. It involves collaboration with many UN agencies, host government security agencies, and relevant partners," she says.
She is frequently charged with enabling UN mandate and operations in the country with a risk-calculated manner, all while keeping in mind that for any lifesaving mission, time is of the essence. "As a security officer, enabling humanitarians to assist people in hard-to-reach areas is the most satisfying feeling. The smiles of the people who direly need aid in the form of food, shelter, medicine, and clothing rejuvenate me." She highlights one such mission in Yemen: "There was an urgent need to deliver humanitarian supplies to the besieged city of Taiz. To enable this mission, I managed the negotiations at each checkpoint that led to the safe passage of 11 trucks full of humanitarian aid through the contested territory of Yemen."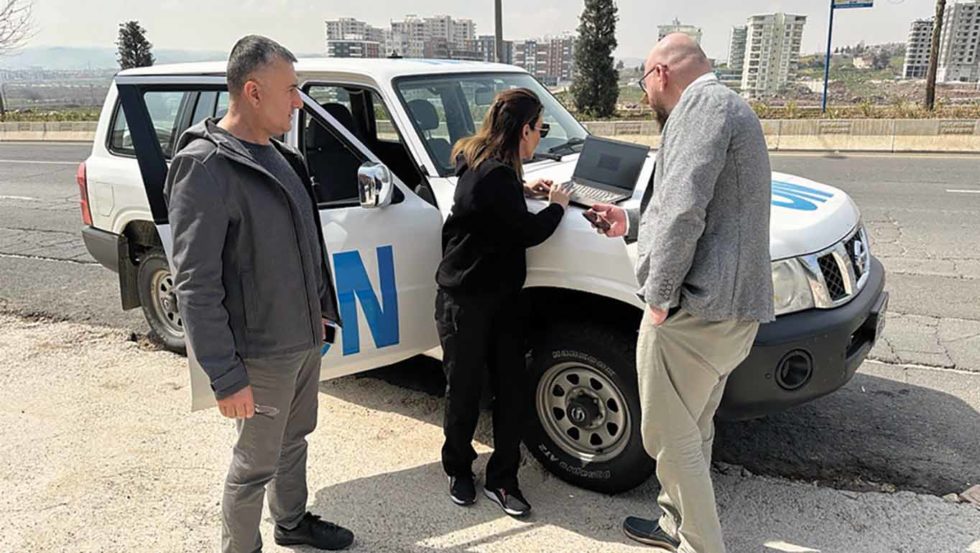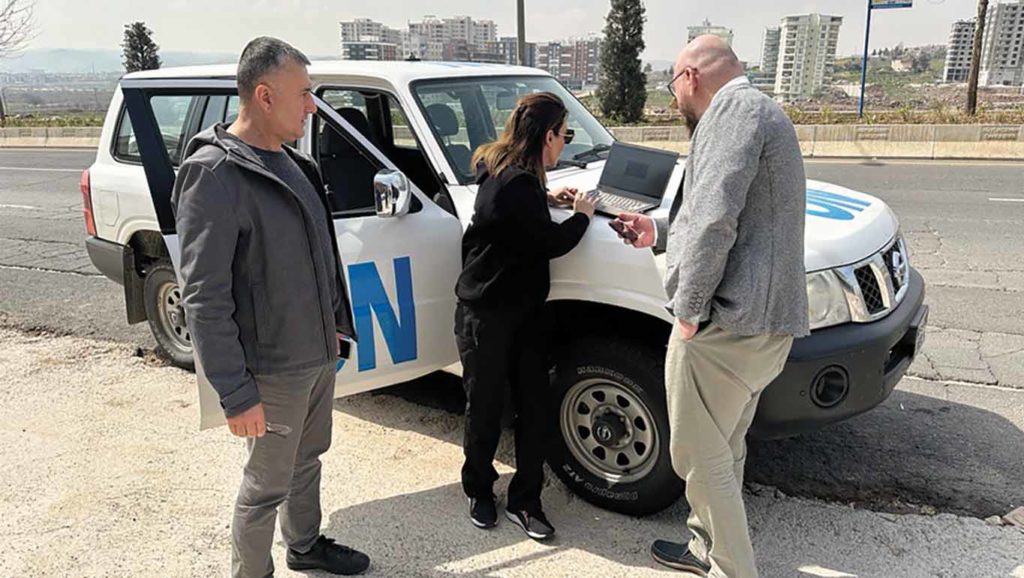 Sometimes it takes pure sacrifice and courage to get the work done, especially in high-risk areas." Unfortunately, we do not have control of what happens in the field, our work is normally premised on focused analysis and putting in place actionable mitigation measures to enable programme delivery." Throughout her career, Petra has experienced everything from nearby bombings and shelling to natural disasters. She describes an incident when a bomb went off so close to her accommodation that she was thrown from the bed. "It happened so fast that I found myself on the floor and there was no room to let fear set in." "It was like a Tom and Jerry moment, one second you are on the bed, the next minute you are springing out involuntarily," she heartily narrates.
Petra also warns about the dangers associated with the shift in current warfare from the battlefields to digital space. She emphasizes caution about personal digital footprint and interaction, "in today's digital age, UN personnel should be aware of cybersecurity threats and practice responsible use of technology. They
need to be cautious with sharing sensitive information and following information security policies." Additionally, Petra promotes constant learning and remains current with technical advancements. "I appreciate staff who actively engage with security personnel and provide feedback. This can involve sharing ideas for improvement, suggesting security training sessions or workshops, or participating in security awareness campaigns."
So, are there any challenges of being a female security officer working in the field? She smiles: "Threats, hazards, and dangers know no gender, if a bomb explodes, it does not choose male or female. All you need is to understand your trade, have confidence and be willing to continuously learn. Gender should be the least of your trouble."